14 May 2010
The Future of the Polar regions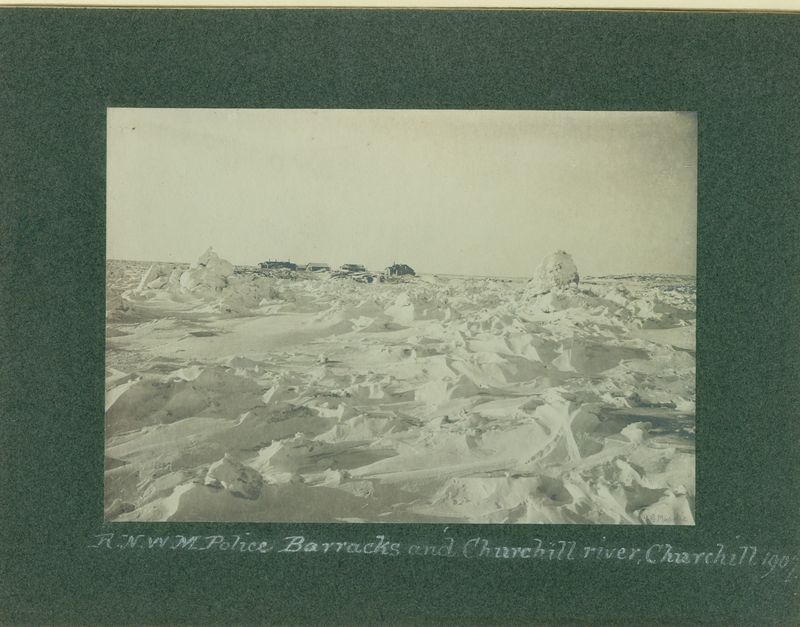 Mounted Police Barracks, Churchill (Geraldine Moodie, 1907): Building Arctic Canada
Recently the British Library was host to a panel discussion on 'The Future of Antarctica.' Chaired by Dr Gabrielle Walker, with Professor Klaus Dodds, Robert Culshaw and Sara Wheeler contributing, the event focused on what the 21st century might hold for Antarctica.
The panellists discussed the significance of the Antarctic as a wilderness, site of science and exemplar of international co-operation. They also highlighted the potential threats facing the continent, from global warming to resource exploitation and tourism, as well as the challenge of maintaining international co-operation, and the high standard of science done there in the 50 years since the Antarctic Treaty of 1959.
My thoughts were inevitably turned to how the Arctic can provide clues as to how things may turn out in Antarctica, since it has been explored and used by humans for much longer. Accounts such as William Baffin's journal of a search for the North West Passage, which is to be found, along with many other accounts, in Purchas' Pilgrimes (1625, Shelfmark 679.h.13), or John Barrow's Chronological History of Voyages into the Arctic Regions (1818, shelfmark 303.i.4) illustrate just how much probing has been done of the Arctic in the last 400 years.
One need only look at how the massive 20th-century developments in geo-mapping and submarine technologies have affected access to the Arctic to envisage how further advances could begin to affect a Pole considered more inaccessible. The increasing exploitation of the Arctic (not to mention flag planting), facilitated by environmental and technological change, is a persistent reminder of how even the most remote of places are inexorably drawn under human influence.
With this in mind, historical collections on the Arctic, such as those at the British Library, provide insight and even warning about how dramatically humans can impact on these most inhuman of environments. Over the coming months, the Library will host ESRC-supported discussions of the 'New Geopolitics of the Polar Regions'  and this interaction of thinkers and relevant historical materials will continue to be invaluable.   
[P.J.H.]