15 March 2011
Commonwealth Listening: aka, the Queen Mother's record collection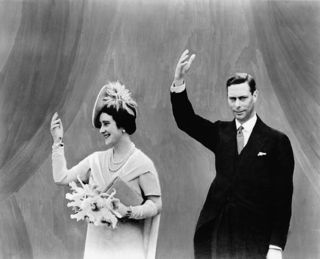 King George VI and Queen Elizabeth at the Canada Pavilion of the New York World's Fair, 1939. Image courtesy of Wikimedia Commons and Library and Archives Canada 
The Guardian has published a fun piece for audiophiles (and pretty much everyone else) today regarding the Queen Mother's record collection. What grabbed my attention was the inclusion of Wilf Carter (the Canadian Country and Western singer), the Desperadoes Steel Orchestra (the Trinidadian calypso steel band) and a general Commonwealth presence.
Given the fondness the Queen Mother expressed for Canada and the times she spent in the Caribbean we should not be surprised to find this affected her musical taste and collection. Apparently, it was visits to Jamaica which resulted in the Queen Mother developing a taste for Ska, illustrating this point quite neatly. Personally, I would love to know what the Queen Mother thought of some of the musical 'heirs' to the above, such as Canada's Stan Rogers or the Ska influenced No Doubt. I suspect, however, the record collection will provide few clues to this.
If you want to find out more about the Royal family the British Library collections are a great resource, as suggested by my previous post on King Edward VIII. In parallel, the British Library Sound Archive provides a rich resource for music from across the globe, as well as interesting oral histories about the spoken word and music in the Caribbean. Needless to say, our monographs on this subject would be well worth a look too. 
[PJH]