02 January 2013
Time, ever pressing on
We're mostly back at work (indeed, some have been in during Christmas week).  The morning so far has included a slightly melancholy farewell to the On the Road exhibition, which has now gone dark, and opening a startlingly large pile of post.  It did, however, include the following new acquisition, replete with evidence of contemporary binding and use, and which will now be processed and added to the collections. It seems appropriate for today.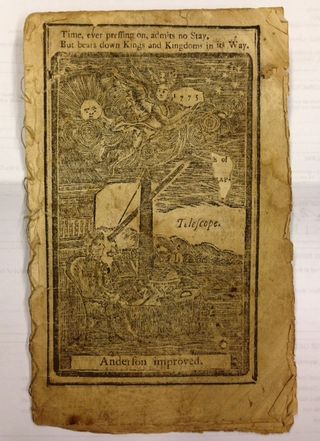 Anderson, John, Anderson Improved: being an almanack, and ephemeris, for the year of our Lord 1775 (Newport, Rhode Island, [1774]).
This work, Anderson Improved, identified by British Library, is free of known copyright restrictions.
[M.J.S.]