01 May 2013
Getting our skates on: Team Americas gets playoff fever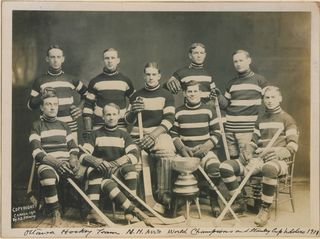 The 1911 Stanley Cup holders, Ottawa. Photographed by A. G. Pittaway [shelfmark HS85/10, copy. num. 23753]

These works are free of known copyright restrictions.
After a dramatic season on and off the ice the NHL playoffs start tonight. Since long before I was a curator I've taken an interest in most North American team sports and so I'm the one in the office who's been losing sleep to the NBA playoffs and, from tonight, the NHL.
The impending playoffs also reminded me that the Picturing Canada project has digitised a number of hockey photographs I should share on the blog. Included in this are photographs of the 1909 and 1911 winning teams from Ottawa, taken by local photographer Alfred George Pittaway who it would seem specialised in sports-related photography.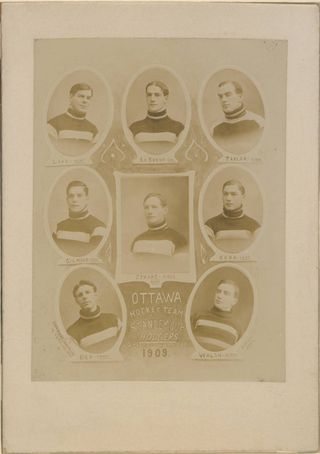 The 1909 Stanley Cup holders, Ottawa. Photographed by A. G. Pittaway [shelfmark HS85/10, copy. num. 20618]
Sports feature quite heavily in the collection, with everything from lacrosse and hockey to rugby and football photographed (alas, no cricket). Hockey though is unusual as a number of the photographs in the collection have more joviality in them than the usual photos of games in process or deeply serious team photos. It's also the only sport in the collection represented by women, as seen below (although I bet that assertion comes back to bite me). As with many sports the Library holds a surprising amount of material relating to hockey and its various influencing games, although that's a post for another time.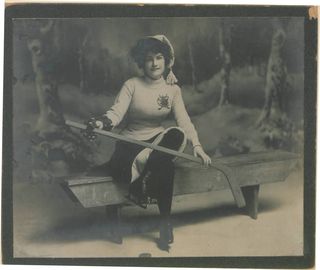 'Canadian Hockey Girl, Benched'. Photographed by W. E. Maw [shelfmark HS85/10, copy. num. 15498]
While all of this is very interesting I'd be surprised if any hockey fans reading this will be too concerned with researching the history of the sport in coming weeks. That said, there are historically significant notes dotted through this year, not least with two Original Six members facing off when Boston and Toronto meet. So, good luck to all your teams, enjoy the end of season spectacle and I hope you've enjoyed these glimpses into hockey's past.
[PJH]