11 July 2013
From the collection: Arctic journeys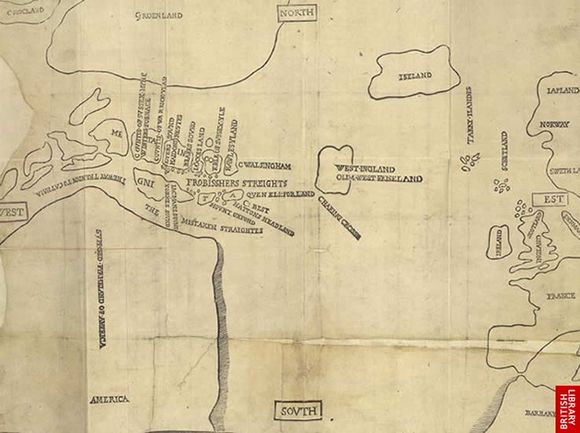 Above: a map from Beste's account of Frobisher's search for 'a Passage to Cathaya' [Shelfmark: G. 6527]. The image is part of the Library's Northwest Passage feature in the Online Gallery.
On Wednesday we were pleased to host members of the Canadian High Commission and talk about our Canadian collections, especially the extensive holdings relating to the Canadian Arctic. We've blogged about the Poles before but since Team Americas will shortly be hosting a new Collaborative Doctoral Award about exploration, geopolitics and the Canadian Arctic it seemed appropriate to share a few more collection items with you.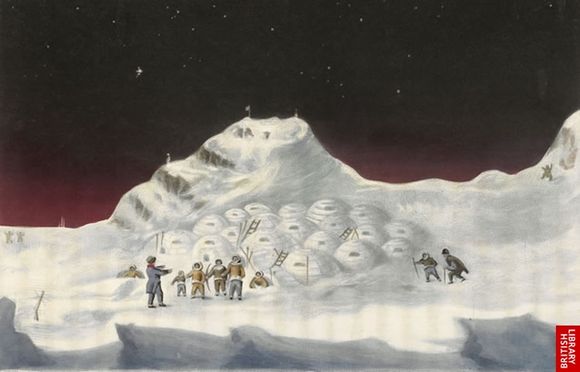 Above: an illustration from Ross's narrative of the second expedition to the Northwest Passage [Shelfmark: G.7244]. Also from the Northwest Passage feature.
The Library has a wide range of materials relating to the Arctic in general and the Canadian Arctic in particular, with a major focus on the search for the Northwest Passage. This material cuts across a long historical period, all the way from the 16th century to the searches for Franklin in the 19th century and then into the 20th and 21st centuries (for example, with Canadian official publications relating to global warming and the opening up of the Arctic and the Northwest Passage).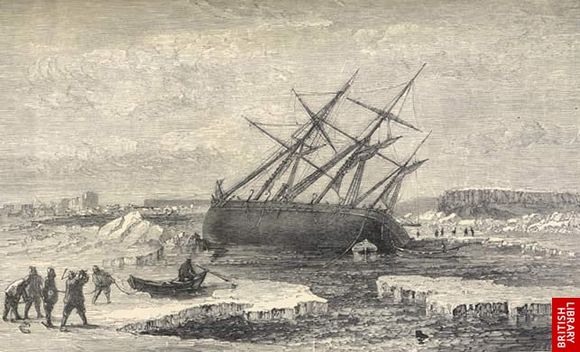 Above: An illustration from McClintock's 'The Voyage of the Fox' [Shelfmark: 10460.d.2]. Also from the Northwest Passage feature.
All the items used in this post are from the Library's gallery ont he Northwest Passage, but there is a lot more Arctic-related material in the collections. Material on exploration, geopolitics, trade, cultural exchange, whaling, seal hunting and many other topics can be found in the collection and we look forward to them being part of the CDA research come September.
Another post on this to follow next week, enjoy these images for now.
[PJH]