01 July 2013
Happy Canada Day!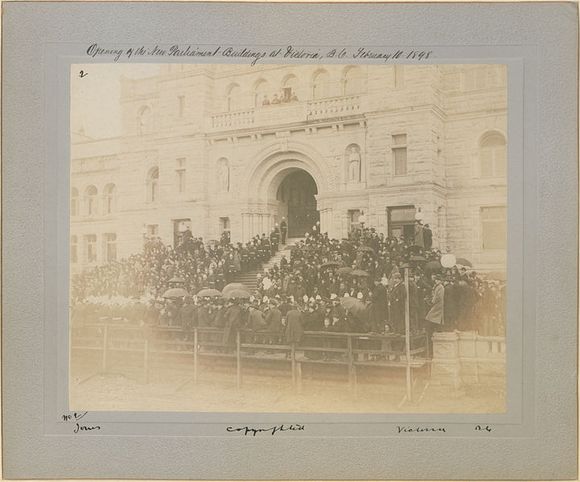 Above: the opening of the Victoria parliament buildings, 1898. From Wikimedia Commons, copyright number 9752 

These works are free of known copyright restrictions.
Many happy returns, Canada, and congratulations on your 146th year. Team Americas has made a habit of marking the occasion but this year is a little different - this year we have arranged a little present.
You see today is the official 'go live' day of the Picturing Canada project. Since I last posted on the blog about it we have completed the digitisation, uploaded over 2,000 new files to Wikimedia Commons and started hosting the images on the Library's Digitised Manuscripts viewer as well. As we mentioned before, the files uploaded onto Commons have all been released under a public domain license and it's great to see that some have already been used in various new contexts.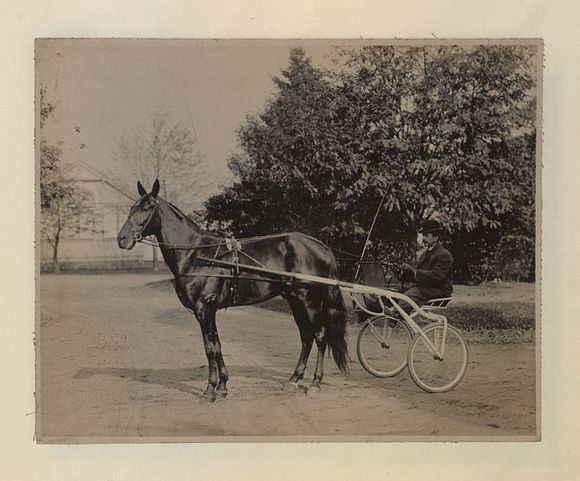 Above: Dan Patch in one of the collection's many photographs of animals and sports (not always combined...). From Wikimedia Commons, copyright number 16532
For those of you who missed the previous posts, the Picturing Canada project has sought to digitise the Library's collection of colonial copyright photographs. These were accumulated between the years 1895 and 1924 with over 4,000 photographs being part of the final collection. The photographs come from across Canada and the collection covers a dynamic time in Canada's history through the lens of amateurs, as well as some of Canada's more well-known photographers.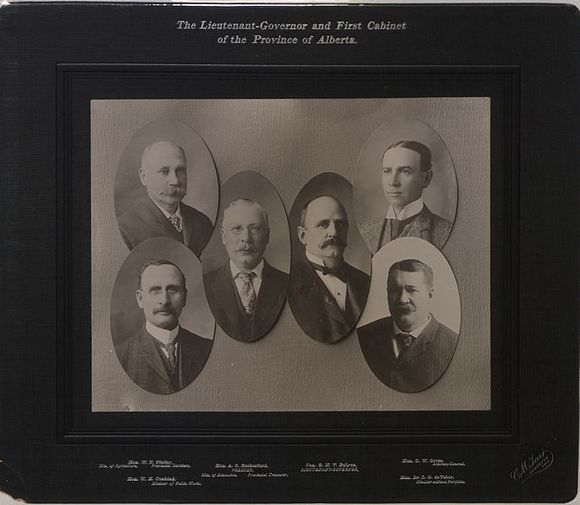 Above: composite portrait marking the first cabinet of the Province of Alberta. From Wikimedia Commons, copyright number 16448. 
To illustrate the point, the collection holds photographs of Wilfrid Laurier, the opening of the parliament buildings in Victoria, commemorative photographs marking Alberta and Saskatchewan joining the Confederation, as well as many other photographs of Canadian politics in action.  Canada Day related politics are not the only theme though, expanding lines of communication, wars, migration, growing cities, major sporting events, notable foreign visitors and many other subjects are covered (often from multiple angles) in the collection.
So, with celebrations to attend to (do catch the annual Trafalgar Square party if you have time) I'll sign off with a reminder that you can find and use the images from Wikimedia Commons or browse and view them in fantastic detail on the Library's Digitised Manuscripts viewer (just type 'hs85/10' in the manuscripts search bar). One quick disclaimer on the latter, we're still in the process of getting the photographs onto this so do keep checking back and you'll see more everytime.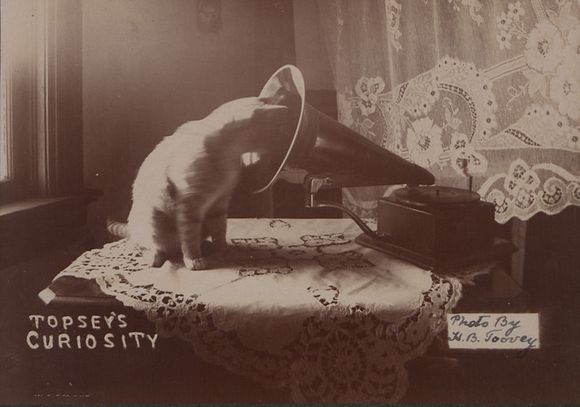 Above: one more cat picture! From Wikimedia Commons, copyright number 20757
With all that said, enjoy the day and the photos - and if you do anything exciting with them be sure to let us know!
[PJH]