05 September 2013
An Incident in the Retreat at the Battle of Manassas (21 July 1861)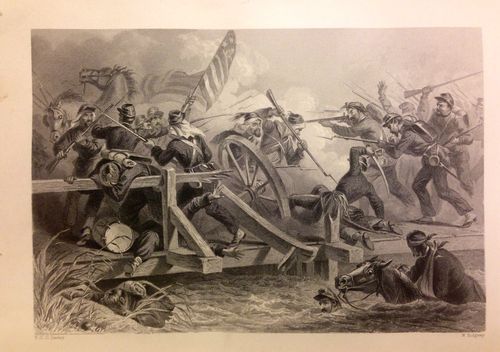 Image is free of known copyright restrictions.
A steel engraving from Bartlett Mackay's History of the United States of America (1861).  From the text: 'The Battle of the Bull Run [aka the Battle of Manassas] may be said to be the first repulse of the army of the Potomac...'.
I guess we all have days that remind us of the chap guiding the horse on the bottom right.
[M.J.S.}