25 March 2014
Early American science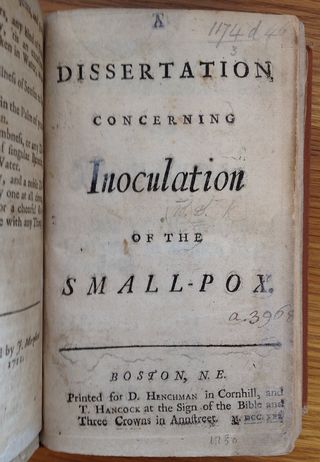 William Douglass, Boston, 1730. BL shelfmark: 1174.d.46 (3) 
By the early 18th century the American colonies were well established along the eastern seaboard; indeed, their political, economic and cultural development had been remarkable. Yet without the libraries, universities and endowed institutions of Europe their capacity to participate in the new scientific thinking was distinctly disadvantaged. Nevertheless, the ideas of the Enlightenment enthused many throughout the colonies, and their observations and descriptions of natural phenomena – including earthquakes, meteors, comets and the 1761 and 1769 transits of Venus – supported the greater scientific community.
The cause, prevention (for example, by inoculation) and cure of a wide variety of diseases also received much attention in colonial and early American scientific tracts, particularly the Boston smallpox epidemic in 1721 and the Philadelphia yellow fever epidemic in 1793. Other topics of special interest included the climate and the natural environment, with observations about the unfamiliar weather and the challenging landscape appearing in the earliest colonial writings and being frequently linked to implications for human health and the ability to develop the land.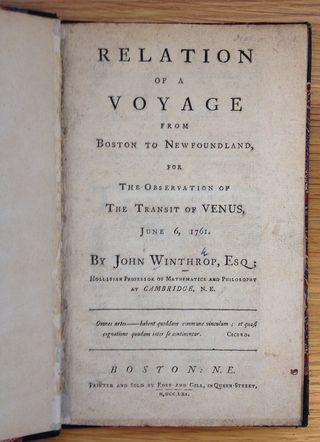 Boston, 1761. BL shelfmark: 8561.bb.19 
 A bibliography of our holdings of early American scientific writing on these and other topics may be found here.
[J.P.]