Wheel Outings in Canada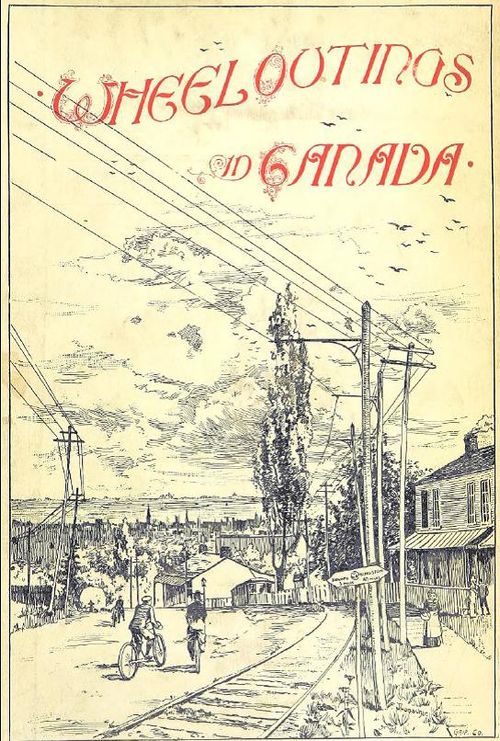 P.E. Doolittle, Wheel Outings in Canada and CWA Guide (Touring Section of the Canadian Wheelmen's Association, 1895).  This work has been identified by the British Library as being free of known copyright restrictions. 
Following on from our First World War exhibition, Enduring War: grief, grit and humour, and our work on Europeana 1914-1918, I was invited to speak last Thursday at a conference at York University, Toronto on the war and, in my case, digital commemoration. There were many stimulating papers and a tour of the Archives of Ontario's new exhibition, Dear Sadie, which follows the lives, some cruelly curtailed, of four Canadians during the war via their letters. Several papers also touched on Mary Borden, the American nurse and author of the initially suppressed The Forbidden Zone, and who is the subject of an Eccles Centre talk next week (3 Oct). As well as meeting colleagues, a particular highlight was the plenary lecture by Margaret Macmillan, 'Canada and the Great War'. During this, we heard a little bit more about how the two dominions of Canada and Newfoundland (of all the combatants, it was noted, the one nation without blame for causing the war) gained a greater sense of self- and nationhood.
After my talk, I had to come back to the Library in London. I had, however, a day spare, as it was too expensive to fly back without a Saturday night stay. It was time to explore the city and meet some Torontans (Torontonians?). The simplest way was to gatecrash the third annual Tweed Ride, which has been inspired by the original London Tweed Run and raises money for Bikes without Borders. It also proved an excuse to revisit Wheel Outings in Canada (picture above), which has been digitised by the Library  and whose adverts include 'perfect pants at panic prices'.  Perfect indeed for any neophyte tweed rider (p.12). Would it be wrong to admit that I had fun? In the spirit of contemporary collecting, I took some photographs, and in an a digital echo of the Canadian Colonial Copyright Collection of photographs (you can read Phil on the subject), I've added them to our blog in the modern mode:
[Matthew Shaw]