12 May 2015
The Many Uses of Whiskey: a Bryant Lecture roundup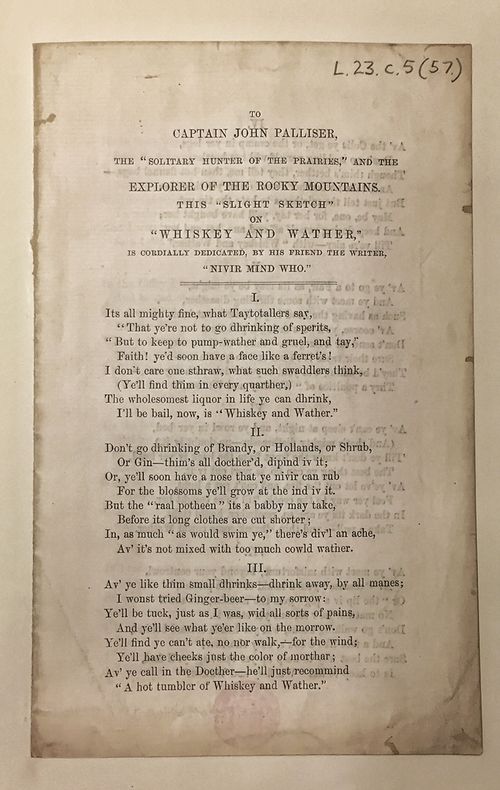 Above: a poetic tribute to Captain John Palliser, who explored the (admittedly, Canadian) Rockies. The spelling of water suggests it was for reciting in a Lancashire dialect [BL: LC.23.c.5(57)]
The utility of whiskey is impressive, it can function as an enjoyable beverage, social facilitator, medicinal syrup and, as of last night, an impressive metaphor about the evolving significance of Magna Carta. Monday saw this year's Douglas W. Bryant Lecture celebrated at the Library, the 20th in all, and we were fortunate to be host the US Ambassador to the Court of St. James's, Matthew Barzun, for the evening.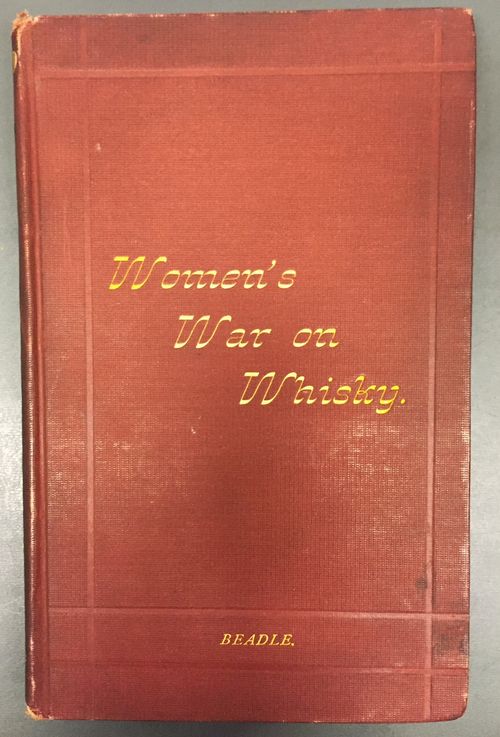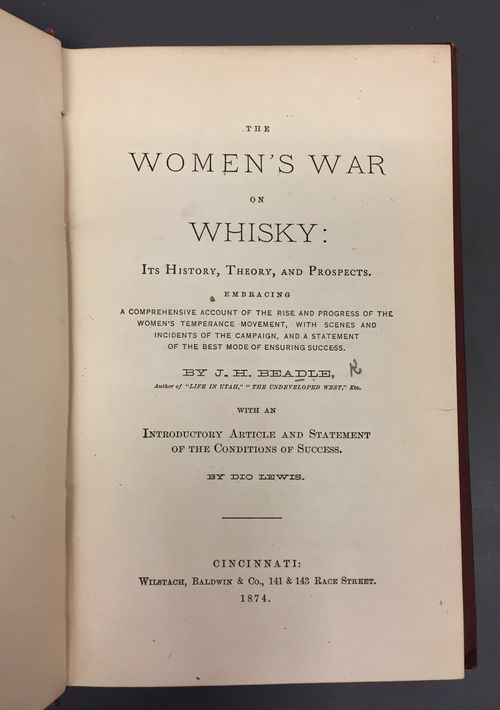 Above: one of the few American tracts on whiskey turns out to be a temperance tract [BL: 8435.b.55]
The Ambassador's talk, titled, 'Magna Carta, 1776 and All That', hinged on the metaphorical relationship between whiskey and the Magna Carta - more on which in a moment. On the way home a thought occurred to me, 'what do we have in the collection regarding whiskey and the Americas?' Turns out the answer is, 'not a great deal that's interesting' (meaning rare and insightful historic publications) but, spread across the Library's manuscripts, newspapers, microfilms and printed books there is a smattering of items.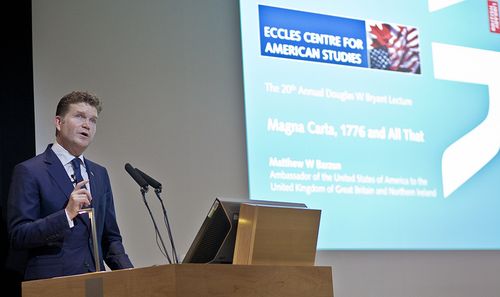 Above: Ambassador Barzun giving his lecture (image copyright Ander McIntyre)
Admittedly, a lot of it is temperance material but, as the wonderful poem in the first image shows, there are also items defending the drink's virtues. For Ambassador Barzun, the link between the Magna Carta and whiskey is based on the method by which the drink is made. A complex process, with deceptively simple ingredients, whiskey takes time to mature and produces strikingly different results depending upon the raw materials used and the geography within which it is produced. The Ambassador argued that Magna Carta and its legacy, in the rule of law and political freedom, can be viewed the same way; just look at how it has influenced the UK and the US. If this piques your interest, the lecture has been posted online by the US Embassy and can be read in full here.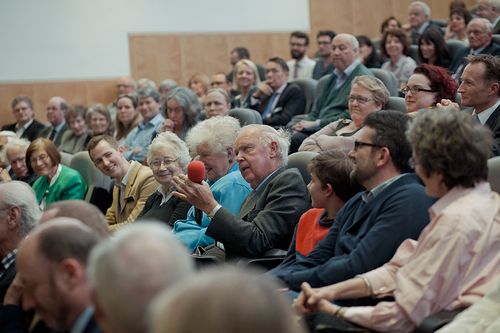 Above: audience questions for Ambassador Barzun (image copyright Ander McIntyre)
While the Library may not be the best place to find unique resources pertaining to whiskey in the Americas we are well placed to facilitate research and interest in the Magna Carta. Our exhibition runs until September, we have a whole series of events coming up (including another on Magna Carta in America) and there's a good deal of material in the collections too.
[PJH]