04 July 2015
Celebrating Independence Day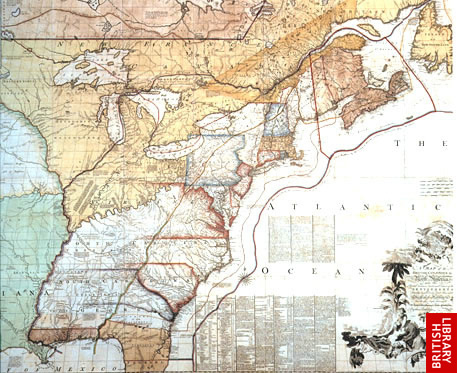 Above: 'The Red-Lined Map' [BL shelfmark: K.Top 118.49.b'
It's a Saturday so this one is short and sweet. Happy Independence Day from all in Team Americas, we hope it's suitably sunny and barbeque filled before being rounded off with the obligatory fireworks. For those who don't know the Library holds more than a few important items relating to the American fight for independence, from the British government's 'The Red-Line Map' to some of those notorious tax stamps, so we're worth a visit if you are after some early American history research.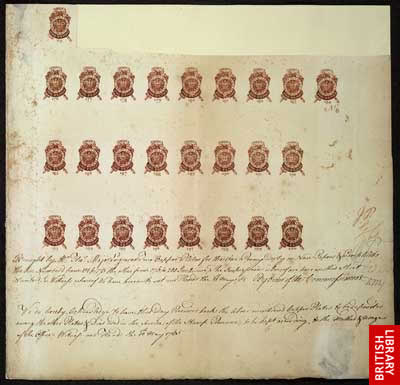 Above: stamps designed for use under the 'Stamp Act' [more here]
Meanwhile, we off to enjoy the day's festivities. See you on Monday.
[PJH]