01 July 2015
Happy Canada Day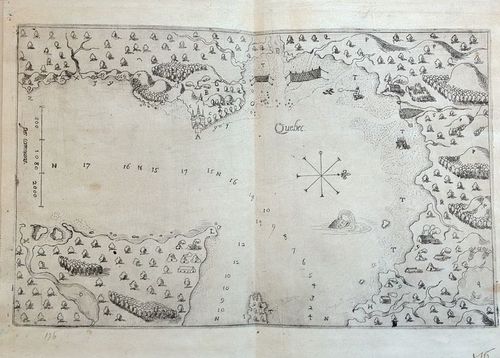 Above: Chart of Quebec's location, with notes on geographical surrounds and neighbouring settlements. From, 'Les Voyages du Sieur de Champlain'  [BL Shelfmark: C.32.h.9]
Happy Canada Day all! Canada's anniversary celebrations come thick and fast at this time of year but there's one that (certainly outside of Canada) is often overlooked, the foundation of Quebec. Separated by over 250 years the celebrations of the foundation of the city of Quebec and the creation of the Dominion of Canada are separated by a mere two days, with Quebec being founded on the 3rd of July 1608.
As we've noted before, materials about the founding of Quebec and a large chunk of the rest of Canada's early history is documented in the Library's collections, as shown through our various blog posts (not to mention our previous Canada Day ones).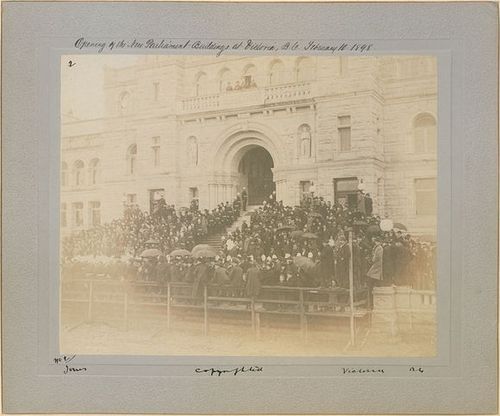 Above: an image from our 'Picturing Canada' digitisation, released to celebrate Canada Day in 2013.
But, today's perhaps not about historical research as much as it is about enjoying the present. So bookmark this for later and enjoy the day.
[PJH]