03 August 2015
Call of the Wild: Animal Tales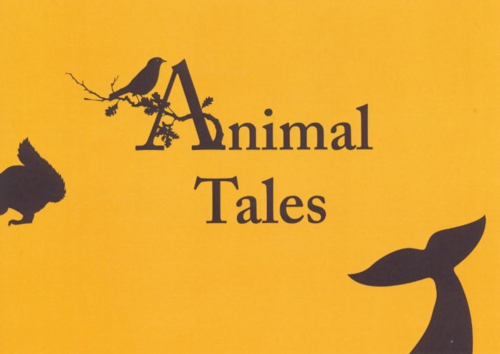 British Library Animal Tales exhibition
We're in the middle of the dog days of summer: school's out, there's a bit of heat in the air in London at least, and the press is doing its best with the current crop of 'man bites dog' stories: pink pigeons, owls with library cards, and the more serious commentary on the death of Cecil the Zimbabwean lion.
With all this in mind, it's fitting that our latest exhibition, Animal Tales, opens on Friday (7 Aug), offering a menagerie of wild beasts, companionable pets, and the sounds of aerial and aquatic creatures set among a mini-forest of trees, all nestling under the Grade I-listed King's Library Tower.  
(The exhibition space gets a lick of paint... and some longer ears)
As well as the refreshing cool of the Library's air-conditioning, we hope that the exhibition is a slightly bracing antidote to the languor of this time of year; offering what we think are the pick of best-loved animal stories mixed in with some surprising selections, all of which suggests some of the ways that we look at animals in the modern world.
Beatrix Potter, The Tale of Peter Rabbit. Cup.402.a.4. Image in the public domain.
In curating the exhibition, we've selected almost sixty items from across the Library's collections, as well as a brace of sound recordings. The exhibition is organised in six sections, starting with a section that asks how we've looked and written about animals over time, and ending with an area that looks at works that try and engage with the wildness that animals can represent, from Moby-Dick to Helen Macdonald's H is for Hawk. Along the way, we look at stories for children including Peter the Rabbit and Black Beauty, traditional tales from around the world, the use of animals as allegory or metaphor from Animal Farm to Maus and why writers from Ovid to Kafka have been fascinated by the possibility of transformation from human into beast, and vice versa.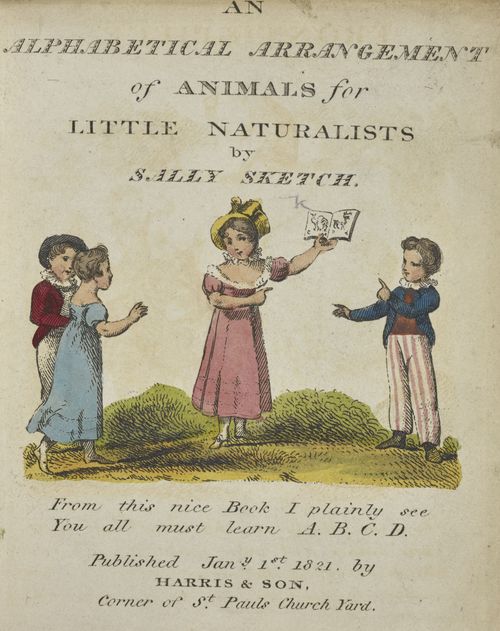 Sally Sketch, pseud., An Alphabetical Arrangement of Animals for Little Naturalists (London, 1821). 7207.a.11. Image in the public domain.
It's been a treat and a privilege to draw on the Library's collections to put the show together. As always in curating an exhibition, there wasn't room for everything, and some of the things we really wanted to put on display either didn't quite fit with the shape of the show or had conservation issues: we couldn't, for example, display items on parchment: the only sheep on display is an artist's book, Karen Bleitz' Dolly: edition unlimited, which is made of card.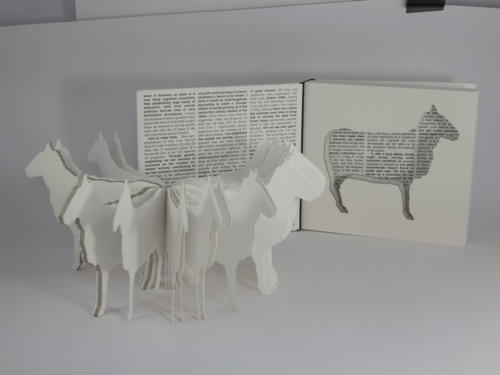 Image Dolly: edition unlimited © Karen Bleitz
We had to lose some of our favourite items along the way, as always happens in curating an exhibition, and there are great swathes of the history of human/animal relations that are missed.  It's also testament to the current scholarly 'call of the wild' in terms of the 'animal turn' in the humanities, the interest in eco-criticism and history, animal geography, food studies, neuroscience or a whole range of sociological animal studies, not to mention animal ethics, that we had to be ruthless in our curatorial focus. Natural history as a genre gets a look in, particularly how  amateur naturalists influenced writers of their day, but the focus is more on imaginative writing. 
This said, the blog and events programme give us the chance to open up some of these questions. As it is, the exhibition space is also filled to the gills: where else will you see Samuel Taylor Coleridge's annotations on Gilbert White's Natural History of Selburne (1802), bound in dress fabric by Mrs Wordsworth alongside John Berger's notes for 'Why Look At Animals' (1970s), David Garnett's Lady into Fox (1922), and Waterston's compelling aquatints for the modern bestiary, A Swarm, a Flock, A Host (2013)?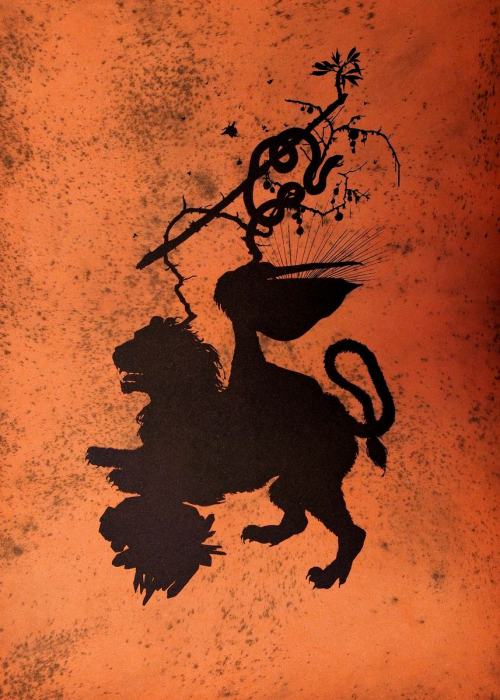 Courtesy of the artist, Darren Waterston, and the Achenbach Graphic Arts Council, Fine Arts Museums of San Francisco.
Playful, curious, and a little bit mysterious, we hope that adults will find the exhibition stimulating, as will younger visitors, who have their own reading area and a specially commissioned family trail and leaflet,  There is also at least one children's book to spot in each case. Maybe it's time to get a little bit wild in the Library?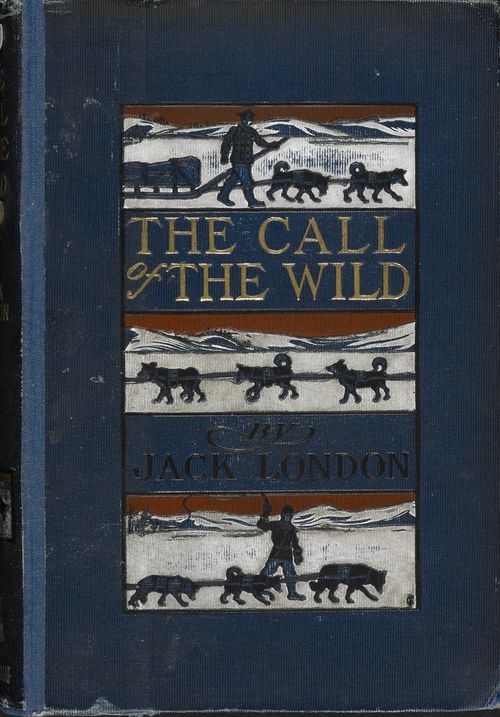 Jack London, Call of the Wild (New York, 1903).012628.cc.18. Image in the public domain.
Finally, what would a blog post be without a picture of a cat: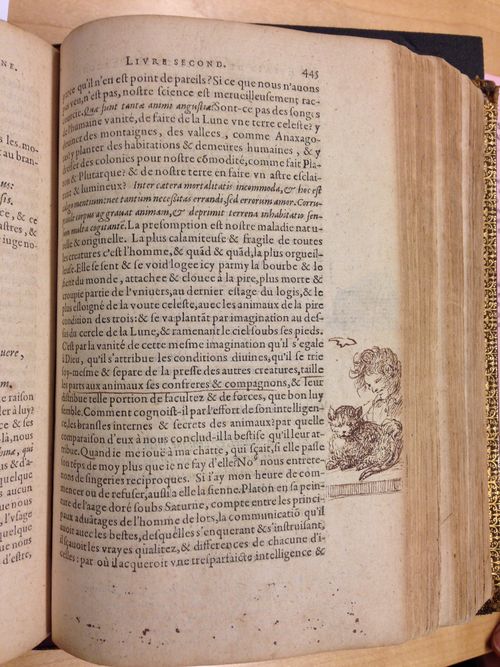 Montaigne's Essais (Paris, 1602) C.28.g.7 'when I play with my cat, how do I know she is not playing with me?'; marginal illustration by Pieter van Veen. Image in the public domain.
Animal Tales is free, and runs from 7 August to 1 November.
You can hear more about the exhibition at Second Home on 12 August as part of their Biophilia season.
And, following a preview, the Independent looks at beast in literature.
-- Matthew Shaw