Isaiah Thomas and A Narrative of the excursion and ravages of the King's troops
Sometimes, we acquire things with the help of the Eccles Centre for American Studies; this was the case in the acquisition of this example of the revolutionary Printer Isaiah Thomas' work, A Narrative of the Excursion and Ravages of the King's Troops (Massachusetts-Bay, Worcester: Isaiah Thomas by order of the Provincial Congress, [1775]; shelfmark RB.23.a.31273). It's quite gruesome stuff, which really catches the flavour of the tumultuous times.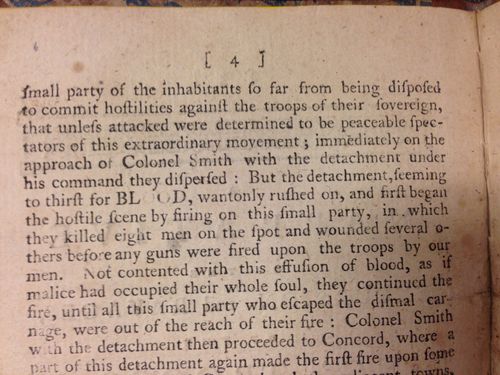 Just look at how Thomas printed 'BLOOD'.
The colophon also records Thomas' April 1775 escape from Boston to Worcester, which prevented the British from destroying his presses.
Matthew Shaw