15 January 2016
Cartonera: a hand-made literary phenomenon
Libros cartoneros are books made from salvaged cardboard with a hand-painted or collage cover. Produced in limited editions and sold for a fraction of the cost of a professionally produced book, cartonera have become popular across Latin America since the founding of Eloísa Cartonera in Buenos Aires in 2003. Cartonera have been seen as a move towards the democratisation of literature on the continent not only because they are inexpensive to produce and distribute, but also because they place distinguished authors such as César Aira (Shelfmark YF.2006.a.2874) and Enrique Lihn (Shelfmark: YF.2005.a.32829) alongside the writings of community groups, children, and the odd forgotten poet.
Despite (or perhaps because of) their ephemeral nature, it wasn't long before libraries became interested in collecting cartonera. The British Library holds a varied collection of cartonera from Argentina, Uruguay, Peru, and Mexico, and the University of Wisconsin-Madison provides both a database listing cartonera publishers as well as a primer on the phenomenon.
Of course, some books seem a perfect fit for a cartonera edition – see this version of Martín Adán's 1922 novel La casa de Carton (Shelfmark: YF.2007.a.10842).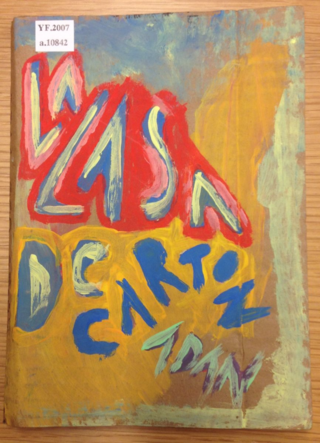 Cartonera are often published in response to topical events. Sudáfrica, a collection of poética futbolera produced by La Propia Cartonera in Uruguay to coincide with the 2010 World Cup in South Africa, even comes accompanied with a football card stuck to its cover.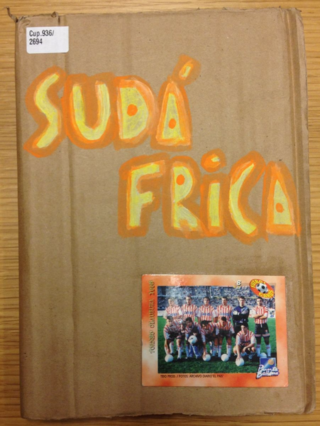 This type of publishing is not without precedent in Latin America, however. Cartonera were arguably prefigured by Ediciones el Mendrugo, a publishing house started in the 1970s by the Argentine poet Elena Jordana. Ernesto Sabato's Carta a un joven escritor (Shelfmark: YA.2001.a.14617) is certainly cartonera in spirit.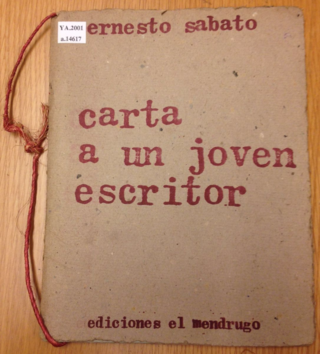 – Laurence Byrne