Elephants in all shapes and sizes
The elephant is one of our best loved and most revered animals. Since 12 August was the 2nd World Elephant Day, first launched in 2012 to bring attention to the urgent plight of Asian and African elephants, we thought it would be an good excuse to publicise two of our digitised Thai manuscripts.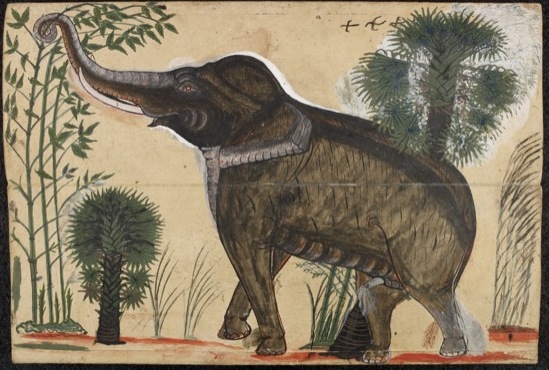 Or.14793. Folio 2 of an Elephant Treatise, Central Thailand, second half of 19th century. Click here for link to zoomable image to BL Digitised Manuscripts


The elephant has a special place in Thai and Burmese culture, symbolising royalty and good fortune through the ages. A "white elephant" in Western culture is usually something expensive or unwanted which is difficult to dispose of, but in South and South East Asia it is often considered sacred. The phrase "seeing pink elephants", used to describe a delirious or intoxicated person, also takes on a new meaning in a culture where elephants, apparently, come in all shapes, colours and sizes!

Or.13652 contains two treatises in Thai dating from ca. 1830-1850 on mythical and natural elephants, containing 37 illustrations, and Or.14793, in Thai and Pali, also dating from the 19th century, is an album containing 24 coloured drawings. Both manuscripts are in the format of tradional paper folding books. You can look at both of these following the links provided to our Digitised Manuscripts.
An electronic handlist of Thai, Lao and Cambodian manuscripts in the British Library is available on the Southeast Asia Library Group's website by Jana Igunma, the Henry Ginsburg Curator of Thai, Lao and Cambodian. Over 50 Thai manuscripts that the BL has digitised can be viewed online at www.bl.uk/manuscripts (search for Thai Khmer).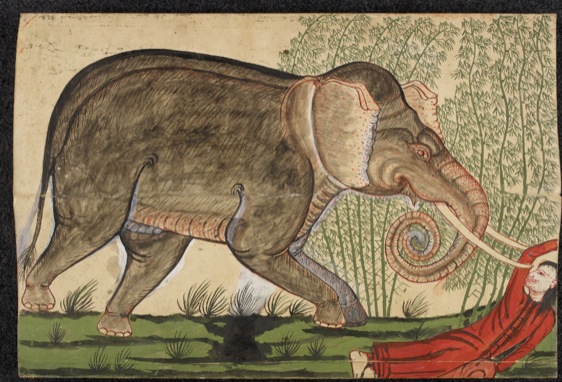 Or.14793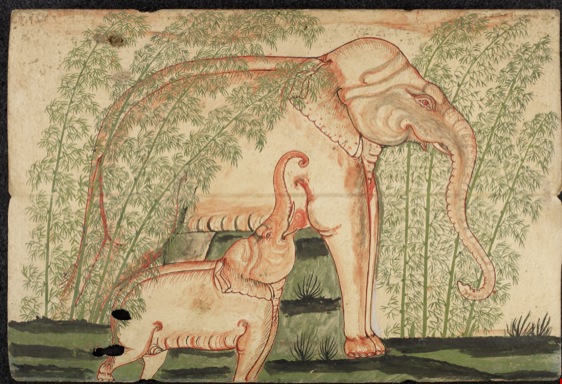 Or.14793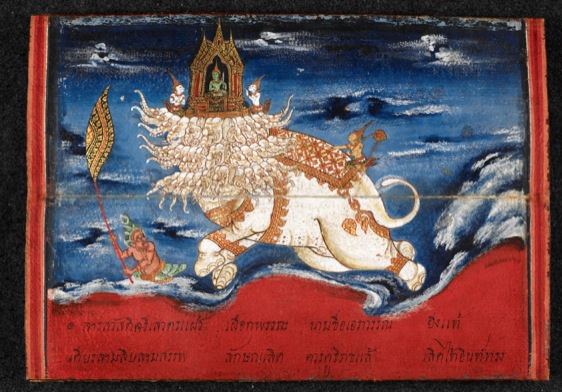 Or.13652. Folio 7 of a 19th century Royal Elephant Treatise showing Erawan, the king of all elephants (Sanskr.: Airavata, a mythological multi-headed white elephant who carries the Hindu god Indra)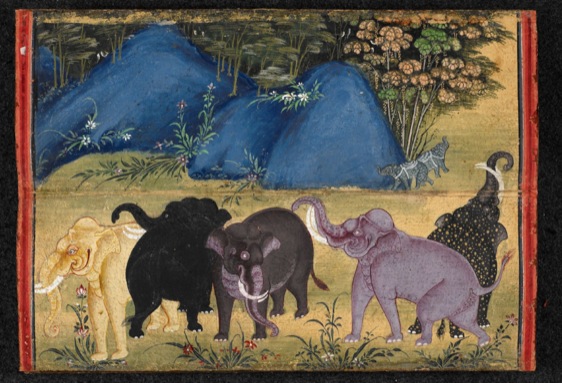 Or.13652. Folio 24, depicting various types of auspicious elephants at play.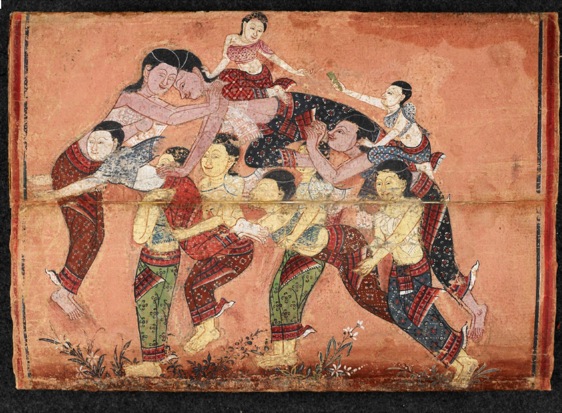 Elephants come in all shapes and sizes! Or.13652, folio 36. Female deities (Pali : devata) in the shape of an elephant, possibly representing the souls (Thai: khwan) of an elephant.


Those of you who would like to know more about elephants in Thai culture should look at the webpage of The Thai Elephant Conservation Center.
Follow us on Twitter @BLAsia_Africa