30 September 2013
I am easily seduced by big brands and clever marketing. It all began when I got my first pair of Reebok Classics, following many months of begging my dad and complaining of the teasing I was enduring because my existing trainers weren't cool enough. Admittedly I've not been quite so loyal to Reebok Classics in the end but I was an impressionable 11 year old at the time.
The annual CoolBrands survey announced this week placed Apple in the top spot again with a range of luxury brands in the top ten including Rolex, Aston Martin, Virgin Atlantic and Ray-Ban.
Since switching to an Apple iPhone and Mac a few years ago, I think it's safe to say that I think I'd find it very difficult to ever switch back to anything else. Other smartphones just don't seem to have the same 'cool' factor and I also don't think that I could live without certain apps, namely Google Maps and the ability to check the weather for my holiday destination on an hourly basis!
The Apple advertisements are some of the boldest adverts around and they have created such a strong brand that although their adverts do not even mention the name 'Apple,' everyone knows that is who it's associated with. The business has got its branding exactly right and is reaping the rewards.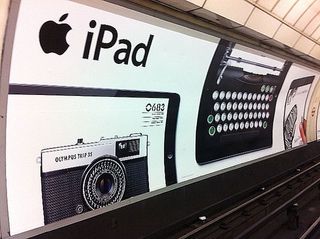 Apple Tube advert
Branding is one of the elements that our Innovating for Growth programme offers and is something that is constantly mentioned as one of the most valuable and immediate things that the businesses take away and put into practice.
For example, one business actually changed the name of his business following a branding one-to-one when he realised that the name only made sense to him and had very little to do with his business.
Getting your brand right can inspire loyalty among your customer base and help to expand it beyond.
Of course, to be a successful brand like Apple, you also need to make sure your brand is protected and that is where intellectual property is vital. Apple often hit the headlines when taking other companies to court for intellectual property infringement and will continue to do so if there's something that could be harmful to the very strong brand that they have built up.
Our Success Story, Mandy Haberman, has also experienced this with a number of people who have infringed the copyright of her AnywayUp Cup. Fortunately, she had come to the Centre and filed a patent so she has been able to successfully argue her cases and win.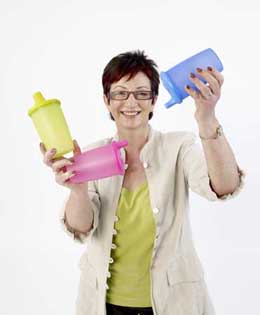 Mandy Haberman with her AnywayUp cup
If you're not sure how to protect your idea and brand, have a look at the intellectual property information on our website and our workshops.
Chloé Titcomb on behalf of Business & IP Centre