02 September 2013
My favourite brand is complete rubbish
My new favourite trademark was spotted on my way to work today, and is rubbish.
More accurately, it is What a Load of Rubbish! And I was pleased to see they have registered both their logo and text at the UK Intellectual Property Office at UK00002525927.
I love their combination of a cheeky but memorable name, which is reinforced on their website whataloadofrubbish.com.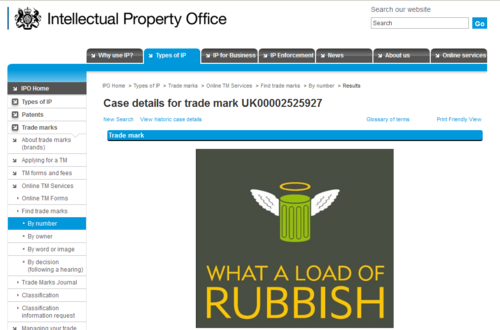 Their trademark registration page.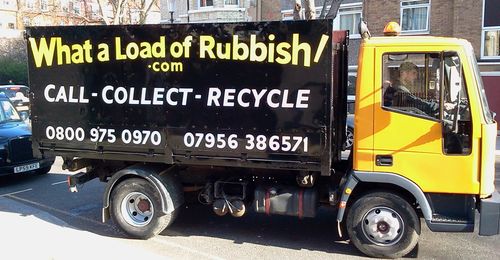 The lorry in question.
Neil Infield on behalf of the Business & IP Centre
Neil Infield on behalf of the Business & IP Centre