20 September 2013
Top tips from our Marketing Maestros
 Following our fantastic Inspiring Entrepreneurs event in partnership with Barclays on Monday evening, here are some of the top tips from our panel of Marketing Maestros.
Our panel included JoJo Maman Bébé founder, Laura Tenison, King of Shaves founder, Will King and co-founder of Green & Blacks, Jo Fairley who all shared their expert tips and advice on effective marketing for businesses.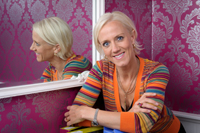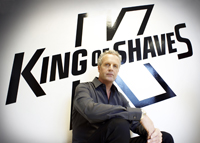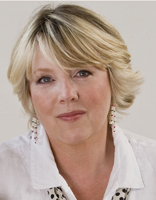 L- R Laura Tenison, Will King and Jo Fairley
Give out freebies to get your brand out there. Jo Fairley was convinced that once people they had tasted their chocolate, they could be converted and considering they are now bigger than Marmite, she wasn't wrong!
Leverage up – find any opportunity you can to get in front of the media. Will King gave a couple of great examples of making the most of the news in a relevant way to get free profile for your business
Use 'word of mouse' – Twitter, Facebook and LinkedIn are all great ways to engage directly with your customers and see what they're saying about your business
Make sure you always put the bad customer reviews as well as the good reviews. More often than not, they will be countered by loyal customers who have had a positive experience
Harness the power of word of mouth. Loyal customers will get you other customers by talking about your brand and products in a positive way
Don't just focus on price – as Laura Tenison explained, cash flow is always a problem for startups but if you really believe in your product, customers will also believe and will pay for it
Tracking your marketing is vital and is easier now with the web. Working out your return on investment from marketing activity helps make sure that your marketing budget is being spent in the most efficient way
One of the best marketing tools is the ability to tell your story. If you are the founder, you have to be the face of your brand and use your personality to sell your product.  
Watch out for the video highlights coming soon!
If you need to get more advice on marketing, come along to Grow's Online Marketing Masterclass in the Centre. The next one takes place on 17 October.
Chloé Titcomb on behalf of Business & IP Centre