25 November 2013
Aartizen – a healthy fruit and veg success story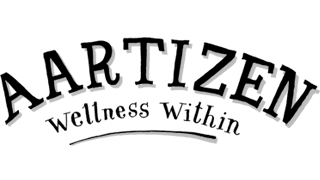 One of the best things about my job is hearing from our customers about how we have helped them start or grow their business. And this can happen in the most unlikely of circumstances.
It would appear that my daily source of for coffee and croissant is turning into an adopter of Business & IP Centre success stories. First I discovered that Sourced Market in St Pancras station was selling the amazing Amelia Rope brand of chocolate, which has now become an occasional treat for me or lucky recipients. But just yesterday I discovered Aartizen cold pressed fruit and vegetable juices.
While waiting patiently waiting for my Monmouth Street cappuccino to appear I was asked if I would like to try a sample of a new brand of juice. I plumped for the Beetroot, blackcurrant & apple juice, and found it delicious, and noticeably less sugary than more familiar brands. The friendly and persuasive stall holder encouraged me to try the remaining three flavours of Carrot, orange & apple, Orange & Wheatgrass and Apple, cucumber & kale. After chatting for few minutes about her new venture I offered my business card in case the Centre could be of help in growing her business. It was at that point I discovered Aarti Bhanderi-Shah had been using us for several months to research the market and plan her business, and that she is a big fan of the Centre.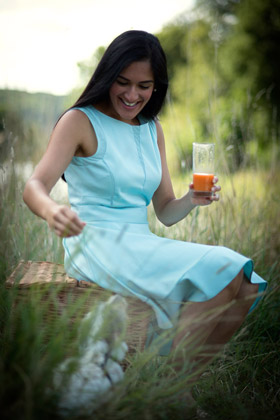 Aarti felt she was too new a business to be counted as a success story. But to me, the fact she has pursued her dream of becoming her own boss and established a strong brand with four delicious products in new niche sector of cold pressed fruit and vegetable juices is a great achievement. I also love the way she has combined her name with a suitably artisan sounding trademark.
On her leaflet Aarti explains the advantages of cold pressed juice.
Most juices you buy in the shops are pasteurised or flash pasteurised so they have been heat-treated using at least 60C or 140F to preserve them. The heat destroys many vitamins and minerals so you end up drinking a sugary stew.

We don't like the idea of losing nutrients so we use a cold press method that does not use any heat and respects the ingredients. The final result is a fresh and delicious juice bursting with goodness and vitality.

Contains juice AND pulp… as Nature intended
This wonderful pulp contains fibre to help your digestion and maintain a happy tummy. So shake the bottle, smile and drink up for a glorious glow.
On her About Me page Aarti talks about her inspiration:
As a pharmacist and alternative health practitioner, my mother appreciated the power and necessity of conventional medicine as well as recognising the healing powers of alternative therapies. She would recommend her patients with skin conditions such as eczema to consume "good fats" such as avocado, nuts and seeds. To help treat colds, a soothing hot drink made from fresh lemon, turmeric and honey would be recommended alongside Benylin. As a society we are starting to realise that Mother Nature usually has something in her precious garden that will heal and repair.
...
As a foodie and a nutritionist-in-training, I am fascinated by the concept of "you are you what you eat". Consuming fresh, natural produce that is minimally processed will boost your energy levels and you'll feel truly alive. Sadly, many children and adults overload their bodies with processed foods that tend to be high in salt, fat and sugar. And this is what lies at the heart of the obesity and diabetes epidemic.