20 November 2013
Inspiring Entrepreneurs: In the Den with the Dragons
In celebration of Global Entrepreneurship Week 2013, we hosted an Inspiring Entrepreneurs which brought together a panel of formidable Dragons from the very first series to the latest on the topics of winning pitch and how to scale up your business. Our Chief Executive, Roly Keating, coincidently was the commissioning BBC2 Controller of the TV series Dragons' Den. 
Also joining us remotely were our network of Business & IP Centre libraries as well as an audience online by Twitter and live webcast. 
Matthew Rock, our moderator for the event and newly appointed Business & IP Centre Ambassador introduced Lord Young Special Advisor and Businessman who reflected on how difficult and long-drawn out the processes were when he started a business when all correspondence were sent by post.  He praised the Internet for its easy access to information and all the opportunities that are available, including startup loans and mentoring in a startup industry.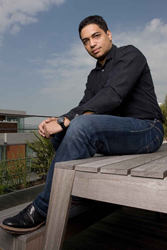 Piers Linney
The first Dragon up was Piers Linney who is the co-CEO of Outsourcery. Piers started his first business when he was thirteen as a newspaper boy when he was saving to buy a BMX and, although he always wanted to be his own boss, began his career in law and venture capital companies. Eventually Piers said he wanted to do the deals himself. He likes the ideas and early stages start-up processes of businesses and so enjoys the journey with getting things to market.  He stressed a good working ethic, which was instilled by his parents and that you should believe in your vision. His advice is that it takes about 10 years to build a business.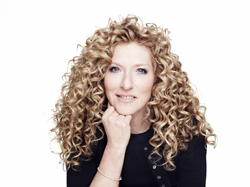 Kelly Hoppen MBE
Up next was current Dragon and owner of Kelly Hoppen Interiors, Kelly started her business when she was 16 years spurred on by her passion for beautiful houses.  Self-taught,  she mentioned that she felt as though it was not normal for someone so young but she had the tenacity and 'refuse to give up' mindset that helped. Kelly's advice was to be open and communicate with customers, stakeholders and your network.  She has her own 'Kelly Bubble' to enthuse and excite the people around her!
Be informed, and never be afraid to talk to people about failures as it is the failures that make you a success in business. She stressed to "think outside the box" and be flexible to change..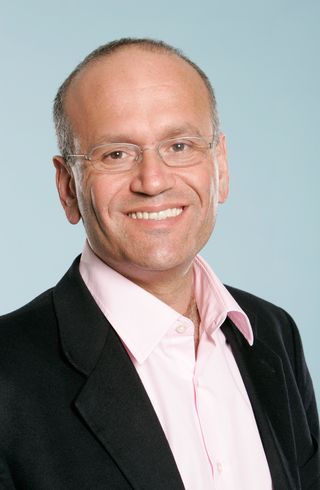 Doug Richard
The final speaker of the evening was serial entrepreneur, founder of the School for Startups and the School for Creative Startups, and original Dragon Doug Richard.  Doug started storytelling to us on his big mistakes as they make better (learning) stories.  What a story and by gosh was he funny too! He said he doesn't know what we will make from his story but had one piece of advice which was to "take the cash"! His stories of starting a tech company 20 odd years ago was indeed hair-raising at times but had a great ending.  Seriously the moral of the story was that there were failures and setbacks but to make the deal you must be aware of the risks and treat the process as a learning experience.
With a lively Q&A session at the end, there was the opportunity to ask questions via Twitter and from our Business & IP Centre national network.
The key answers?
The success of any business relies on a motive other than money. Remember passion!
Be prepared to hustle with the little you have
Recognise the risks you take and keep things simple
Keep in tune! Our needs are changing all the time and so it is important that your business can grow in line with what people want
Network and build relationships not just with high level people but across the level and with other businesses
Be confident and determined
Due diligence with Intellectual Property is important and do your research at the Business & IP Centre to know your market and customers.  
It was an enjoyable and very entertaining event with lots of advice and tips to take away. The archive web cast and videos will be available on our YouTube channel soon.