28 March 2014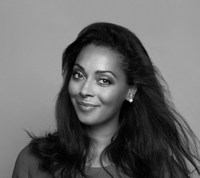 Jessica is now running a monthly workshop in the Business & IP Centre explaining how to make the most of your PR opportunities on a tight budget.
She is an old friend of the British Library, having spoken at our Mothers of Invention III back in 2008.
Among her many activities Jessica has also co-presented the annual PRECIOUS Awards with Business & IP Centre partner Rasheed Ogunlaru. The awards celebrate the achievements of inspirational entrepreneurial women of colour who are running businesses in the UK.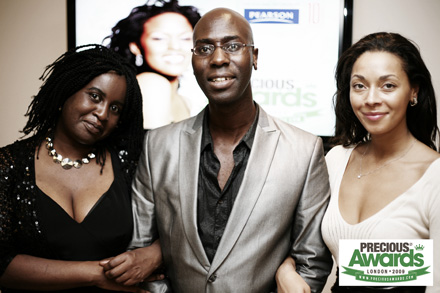 She introduced herself by going back to the beginning of her career when she worked for Max Clifford. Despite the current controversy surrounding him, she found it to be a positive experience.
Probably the biggest driver in her business career was the birth of her daughter as a single parent nearly 16 years ago, at the age of 17, which changed her life in so many positive ways.
She said all entrepreneurs need the ability to dream big and then work towards making that a reality.
The fact that she had no backround in business proved to be an advantage as it meant she didn't have any self-limiting beliefs. And that was why she started Jessica Huie Public Relations JHPR  during a recession, and made a success of it.

Here are my notes from the workshop which I highly recommend.
All PR is communicating well with your target audience.
Build kudos and trust about your brand
Control your brand image
Ultimately drive sales.
You need to dedicate up to one fifth of your time to PR.
Collate your tools
-    Well written/ professionally written press release
-    High resolution images professionally or well shot images.
-    Founders biog because People buy into people
-    Targeted media contact list

Create a perfect press release
-    Headline should sum up the angle of your story in a succinct and memorable maner
-    First par should summarise the key points of your story, enaging the reader and encouraging them to read on.
Identify your human interest story
-    Be visible – or find a member of your team who is happy being visible
-    Be authentic
-    Communicate your brand and business values
-    People buy into people - not faceless brands
-    What was your inspiration?
-    What is your vision?
-    How are you improving, changing or contributing to people?
Understand brand YOU
-    Jessica is; a Mother – Mixed-race – Business woman – West Londoner
-    Each of these presents a media opportunity.
Define your brand values
-    Authenticity is key in PR (don't do a Gerald Ratner)
-    Your audience will see through branding messages that don't correlate to your business behaviours
-    Take centre stage and connect with your audience
-    Become your brand values
Reactive Press
-    Stay abreast of current affairs and their relevance to your business
-    Contribute to a current news debate
-    Familiarise yourself with your trade B2B publications
You can never get before you give – Russell Simmons @UncleRUSH
-    Free stuff creates a buzz, creates awareness, encourages people to try your products, creates positive brand association and a buying habit
-    In this era it is easy to create a product designed purely to be given away free. Think eBooks and audio tapes, Op-eds (articles) and advice – the ideas are endless
Become a thought leader
-    Own your expertise by creating content which relates to your business
-    Share through the many online platforms available without repeating content
Combine PR with social media & online marketing
-    If you are not a good writer use freelancer.co.uk for around £10 per article
-    Have a Google Plus page
-    Remember content is king
Perfecting your pitch
-    Call in the first instance, then email
-    Prepare your email before you ring
-    Be mindful of deadlines
-    Adapt your pitch to the publication
-    Practice your pitch before rining
-    Don't follow up more than once unless asked to
-    Have everything you need, ready (hi-res photos etc)
-    Be charming! View your pitch as a conversation

During the workshop Jessica encouraged, and recieved lots of questions from the audience. She also made sure there was plenty of time for us to develop and practice our perfect pitch to our  hypothetical journalist.

You can find more information and dates on this workshop at How to generate PR for your Business.


Neil Infield on behalf of the Business & IP Centre