05 March 2014
The A List: A guide to who's who in media, marketing and advertising 2014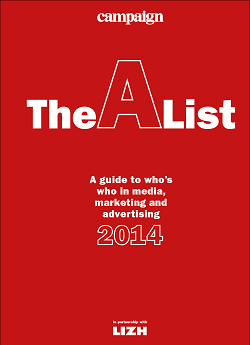 New for 2014 in the Business & IP Centre, The A List directory, published annually by Haymarket Media, takes a sideways look at the world of advertising via short interviews with over 300 individuals in the UK advertising industry. The questions range from favourite campaigns and Twitter recommendations to preferred funeral songs, and interviewees are allocated categories including 'party animal', 'intellectual' and 'powerful'.

Whilst the style is clearly light-hearted, it can prove a useful way to understand the ethos, atmosphere and focus of different agencies, as well as highlighting some current and future industry trends. Finally, it gives contact details (including Twitter handles) for many of the individuals featured; handy for those researching trends, job-hunting or looking to commission a campaign.  

For more information on advertising resources in the Business & IP Centre, see our Industry Guides.
Sally Jennings on behalf of Business & IP Centre