30 May 2014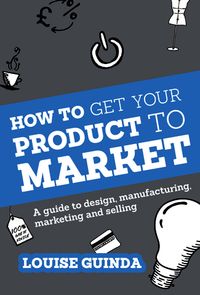 "The biggest problem most people with great ideas have is just not knowing where to start and what to do. I think that's the greatest barrier to market" - Patrick Mathews, Breffo
This is a quote from page 109 of How to get your product to market by Louise Guinda, which nicely sums up the purpose of this book

This book goes a long way to solving this problem. It is a step by step guide which can assist an entrepreneur in taking the idea in their head and turning it into a reality in the market place.

Written in easily digestible chapters covering topics such as ensuring that the idea is new, checking that a market for the product actually exists, and manufacturing and prototypes, the book takes the reader on a journey through the process of becoming an entrepreneur.

Each chapter includes a tip, based on the subject of the chapter, and a handy 'Chapter Wrap-up' reiterating the main points of the chapter.

It helps that the writer herself is an inventor and entrepreneur and has been there, done that, and has now written the book.
I would strongly recommend this book to anyone who has come up with a product idea, and who wants to bring it to the market.
Maria Lampert on behalf of Business & IP Centre
You can read a free PDF sample of How to get your product to market here.
Amazon review by Karen Wilson - Being someone with an good idea but no clue of what to do next, this book was extremely helpful and packed with information and great advice. It was easy to read and make notes and really gave me the inspirational push I needed to continue with my product idea.