29 July 2014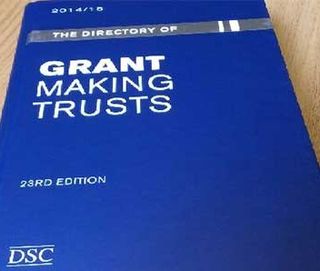 This is the 23rd edition of a book that is invaluable to fundraisers, charities, social entrepreneurs, community groups and anyone seeking funding for their project. The directory is annual and lists details of all the grant making bodies in the UK.

The organisations listed range from the small trusts set up for good causes to large funding organisations such as Children in Need.

Each entry outlines what is funded and not funded, ranges of grant available, sample grants within the last few years, names of trustees and the finances of the organisation. Guidance is also given on how to apply.

The directory in very comprehensive as it also includes organisations who say they don't want to be contacted on spec. The compliers leave them as it is a good indication of which organisations not to contact.

There are indexes of areas of funding (e.g. educational, special needs, arts, housing, health, recreation etc.). Also types of support (e.g. building, salaries, vehicles, equipment, project finance) and organisations that cover certain geographical regions within the UK and overseas.