28 July 2014
Review - Luxury Briefing - the quarterly bulletin for the luxury industry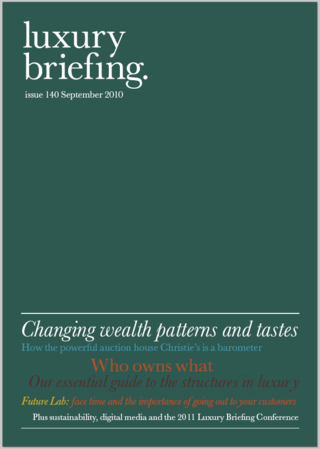 Luxury Briefing is a quarterly bulletin for the luxury industry. It includes articles on trends in the industry, news of new luxury products and services, interviews and company profiles and the 'TAG Luxury Stock Index'.

Although the Business & IP Centre has some market research from for example Verdict, on luxury goods, this makes an excellent edition in background reading for anyone researching this industry.
"Luxury Briefing is always a pleasure to read. It is well edited and filled only with interesting and relevant information and comment. Whilst primarily aimed at the luxury market, it is also relevant to the wider world outside." Sir Terence Conran

The website includes a sample issue and a complete index.