15 July 2014
What's new on... Keynote
One of the resources we provide here at the  Business & IP Centre is free access to a number of business and intellectual property databases; helping entrepreneurs and businesses to research trends, markets and companies, and to utilise and protect their IP.
If you've ever wondered what the market trends are in a particular industry, how to write a business plan, or where to search for trademark registrations, then you can use our databases to find out. The databases are regularly updated and in a monthly blog series, we take a look at what's new.
This month, we're looking at the Keynote database. Keynote is a renowned provider of market intelligence, supplying businesses, libraries and academia with market analysis reports for more than 30 years. The database contains more than 1,000 reports covering a variety of industry sectors from IT and computing to food and drink, and is a very useful market research tool for business start-ups and SMEs.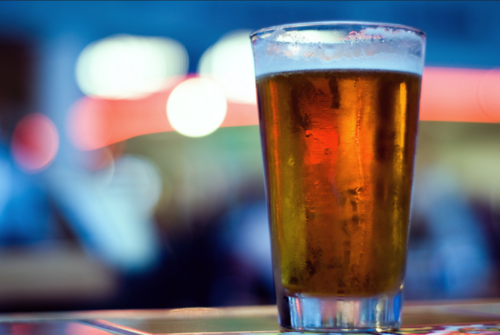 Combining secondary and exclusive primary research gathered from industry analysts and data from nationally recognised sources, Keynote reports are designed to help users examine markets, assess customer needs, forecast future market demand and trends, identify new growth opportunities or keep a close eye on competitors and industry leaders.
They usually have a UK focus, but many also contain a global perspective chapter. Reports often include PEST (Political, Economical, Social and Technological) or SWOT (Strengths, Weaknesses, Opportunities and Threats) analysis.
Keynote is very easy to search and navigate, and readers can download up to 10% from up to 2 reports per day (limited to once a week from the same report, and no more than 30% of a report in total.)
There are a number of new reports available on Keynote this July, including benchmarking reports, which profile the main competitors in a specific industry, and market reports, assessments, and updates, which provide detailed analysis of issues and trends within markets.
Those disappointed with England's recent World Cup fortunes may want to console themselves with a benchmarking report on Championship Football Clubs, whilst food or drink entrepreneurs can research the current state of the coffee shop or beer industries using the market reports and updates.
Chemical Distributors Benchmarking Report
Cash & Carry Benchmarking Report
Refrigeration Equipment Industry Benchmarking report
Championship Football Clubs Benchmarking Report
Rugby Clubs Benchmarking Report
Stationery Manufacturers Benchmarking Report
Defence Equipment Market Report
Trends in Leisure Activities Market Assessment
Jewellery & Watches Market Report
Coffee & Sandwich Shops Market Report
Breweries & the Beer Market Market Update
Sally Jennings on behalf of the Business & IP Centre
Photo Credit: Joel Olives via Compfight cc Photo Credit: marcp_dmoz via Compfight cc Photo Credit: Linh H. Nguyen via Compfight cc