21 September 2015
Henry Collins – Business & IP Centre work experience intern – recently talked to entrepreneur Peter Ford, founder of Mr Pen, about spotting and filling gaps in the market. Mr Pen is a family-owned and operated mail order business fountain pens and accessories.
How did you get started?
Like any entrepreneur, I saw a gap in the market and filled it. In this case, it was by founding a speedy mail order pen operation known as Mr Pen. Mr Pen provides 17 different types of nibs for fountain pens. This is an area long ignored by the large companies who, over time, have stopped catering for this unique operation due to supposed lack of demand for this niche market. However, my business research, and the success of the business, has proved that there is a market for this product. In Mr Pen's headquarters in Ruislip, we buy pens from contractors in China, Germany and the UK and grind the nibs and provide customised engraving service for customers. 
What's the ethos of your company?
The company ethos is about providing very high-quality products at an affordable price. The fact that we do not sell through retail outlets means that there are no increased costs on top of the price and, as a result, we can sell our products for the lowest price possible. We have not had problems with counterfeiting which many of the larger pen brands have.  From one small pen business, it has expanded across a range of products including watches, hearing aid batteries and custom presents for special occasions. Our engraving machines are also adapted for use with the watches, meaning that the business has been adaptable and changed with the demands of the customer. 
What are your top tips for anyone starting a business?
When starting a business plan you have to be incredibly honest with yourself and not fool yourself with inflated projected revenue figures
Breaking even in the first year is incredibly important as most businesses do not survive past this point unless they achieve this
Treat your customers well because goodwill goes far – this applies even if you may be cheated by unscrupulous people once in a while!
What entrepreneur inspires you?
Lord Sugar has been an inspiration to me as he has changed his business direction so many times and has proved very adept at being adaptable, which something I have also had to do.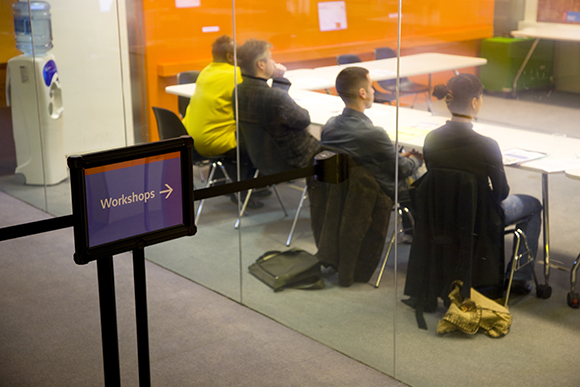 If you want to spot a gap in the market, why not come to the British Library's Business & IP Centre and use the extensive business resources and expertise available.  Our extensive market research databases enable you to explore potential market gaps whilst our range of one-to-one advice and guidance enables you to develop and protect new products to fill these gaps. For example, our sessions with Bang Creations support  you to exploit market gaps through developing and commercialising your product or invention whilst keeping costs to a minimum. So come in and visit us soon!
Henry Collins on behalf of the Business & IP Centre