19 October 2015
Designer Yinka Ilori on West Africa: Word, Symbol, Song
To celebrate our new exhibition West Africa: Word, Symbol, Song, furniture designer Yinka Ilori will be speaking at our Inspiring Entrepreneurs event on Tuesday 27 October on how to set up and grow your business.  His stunning chairs are featured in our West Africa exhibition Shop. We asked him a few questions.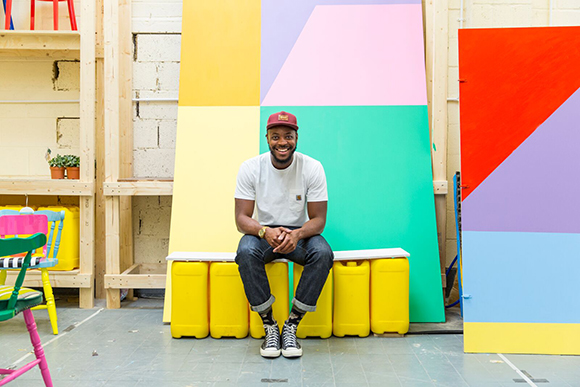 Can you tell us a little about yourself?
My name is Yinka Ilori and I am a furniture designer/artist based in London. I tell meaningful yet humorous stories through furniture using traditional Nigerian parables that I grew up with as a child. I love colour, chairs and storytelling!
Where do you take your inspiration from?
I take my inspiration from traditional Nigerian parables, storytelling, colour, music and people. The most enjoyable part about my work is that it allows me to travel to different countries, so I am constantly inspired by all these elements which then enables me to come back to the studio and put back into my work.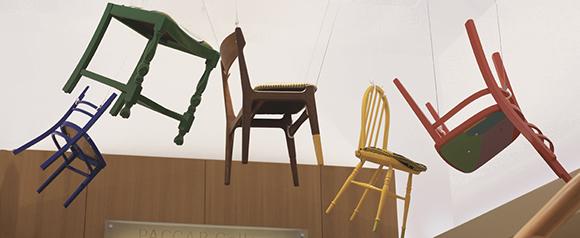 Can you tell us about how you've worked with the Library
I have worked with the British Library on a few occasions and the first was when I was launching my brand Yinka Ilori. I came to the British Library Business & IP Centre to do some research on my market, understand my industry, my competitors and who was buying furniture!
There were a lot of key things I wanted to research and there were so many books and online resources with statistics. The research provided me with the information I needed in order to find my unique selling point and have a powerful brand.  I did lots of research while writing my business plan in preparation to present it the Prince's Trust; the Business & IP Centre came in at a pivotal time, in the early stages of my business.  It's been really great working with them and the members of staff were really informative, helpful and polite.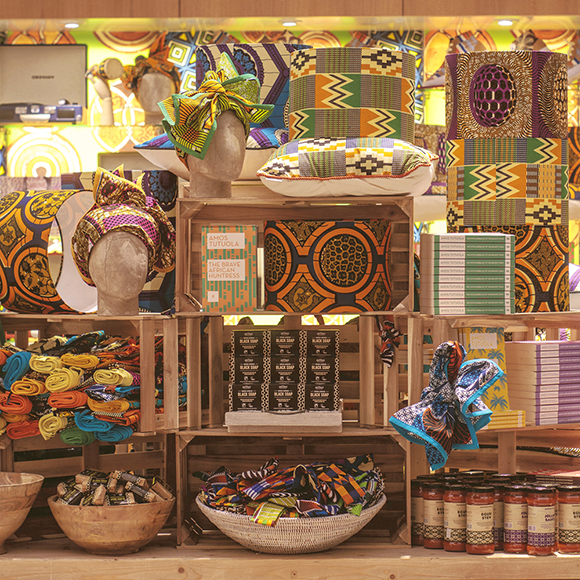 Can you tell us about your involvement in the West Africa Shop display?
To have my work displayed in the British Library Shop as part of the phenomenal event West Africa: Word, Symbol, Song is magical. To have my work presented as an installation for this event fitted perfectly, as my work encompasses the themes 'word, symbol and song', so when I received an email about the collaboration I believed it was meant to be. I am really looking forward to seeing this open, and listening to some great speakers one in particular the prolific speaker Wole Soyinka and also looking forward to the Felabration event too! Fela Kuti's music is phenomenal; I call him the master of words and word play.
What's next for your business and how are you planning to grow?
What's next is to grow my business internationally and tell my stories worldwide. We need to remember no one can tell our stories better than ourselves as we have lived and seen it through our lenses. I will be looking at possibly having my first pop-up shop soon, so watch that space and also look out for more collaborations.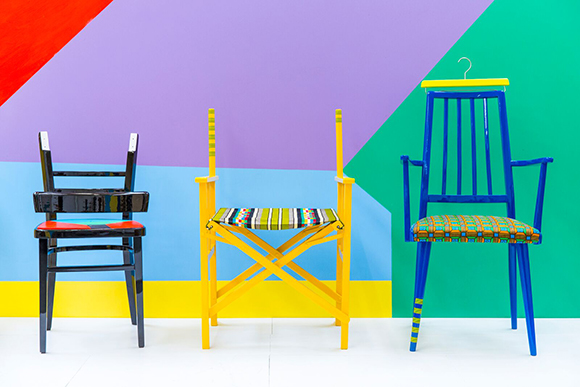 My advice for anyone starting a business is to head to the Business & IP Centre and research your market and your competitors. Remember work hard, persevere and be nice, because it doesn't cost a thing!