20 November 2015
This week the Business & IP Centre brought together a panel of some of Britain's best-known entrepreneurs who shared their expert business knowledge with the audience and viewers around the world.  The panel comprised Deborah Meaden, Dragons' Den; Oliver Tress, founder of Oliver Bonas; Lord Karan Bilimoria, founder of Cobra Beer and was moderated by Nadine Dereza, TV Broadcaster and Journalist.
This event was part of a week-long series of events celebrating Global Entrepreneurship Week 2015 at the British Library. Global Entrepreneurship Week is the world's largest campaign to promote entrepreneurship. Each year, it plays a critical role in encouraging the next generation of entrepreneurs to consider starting up their own business.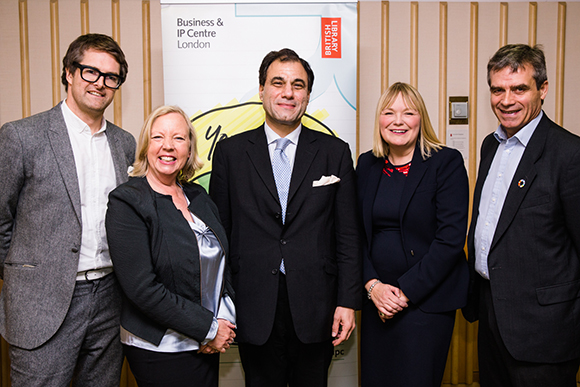 The panel spoke about how they grabbed opportunities and overcame obstacles in order to become the success stories they are today and gave some invaluable business tips to keep people along their entrepreneurial journey.
Deborah Meaden, Dragons' Den
Deborah is perhaps best known for her role on the BBC2 series 'Dragons' Den' but her story started with her first business - selling flowers in front of her house when she was seven years old. Her entrepreneurial skills developed from that young age and now she is a serial entrepreneur and a household name.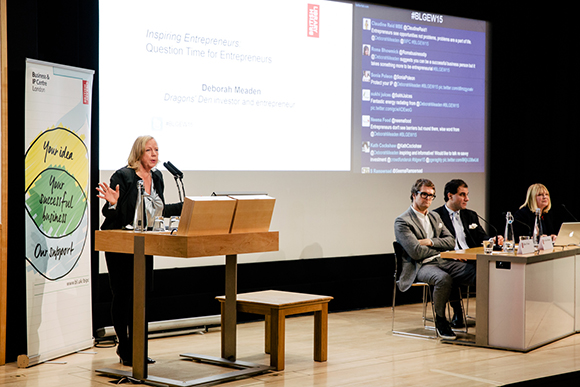 Here are Deborah's tips for business owners:
It's very important to learn business skills but there are also other specific attributes, like the ability to take a risk, that makes you an entrepreneur
Know the importance of protecting your intellectual property, protection of what you are and who you are is very important
Entrepreneurs don't see barriers – they see around them - and think of different ways to do things
Before you start your business, or in early days, think about why you are doing it. If it's just to make money, you're a business person. If it's because of a passion, you're an entrepreneur.
Create the business that allows you to get the life you want
PR has to be honest and represent the real stories of your business
When you run a business, know it well and love it.
Oliver Tress, founder of Oliver Bonas
Inspired by his love of design and worldwide travels Oliver opened his first Oliver Bonas store on Fulham Road selling beautiful homeware and jewellery.  Now with 45 stores in London, Bristol, Brighton, Cambridge, Oxford, Reading, Tunbridge Wells & Scotland, (as well as an online store) the brand is bigger than ever.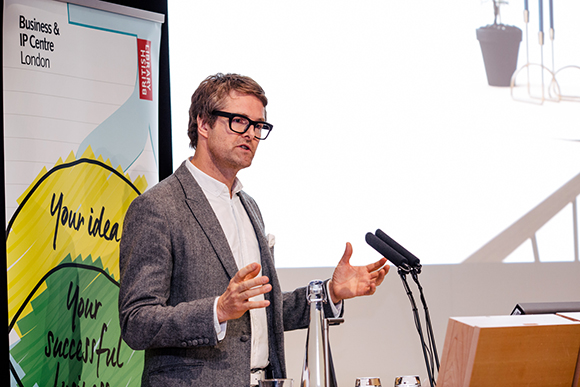 Here are his tips for would-be entrepreneurs:
You can't teach people tenacity you just have to be absolutely determined to achieve what you want to do
Be relentless in the pursuit of quality
Work out your skill set, be realistic about what you can do and find people who can do the things you can't
Talk – the benefits will be so much more than keeping it to yourself, you can really hone your idea by talking to people
Work out your business philosophy, if you can get this at the beginning of your business it will really drive it forward and gives a framework for every decision you make in the business
Brace yourself for a bumpy ride and focus yourself on those limitless opportunities and the freedom that comes with it.
Lord Bilimoria, founder of Cobra Beer
Karan Bilimoria founded Cobra Beer in 1989 and sold it from the boot of his green Citroen, named Albert, to local Indian restaurants. Despite having nearly lost his business three times, today Cobra Beer is a globally recognised brand.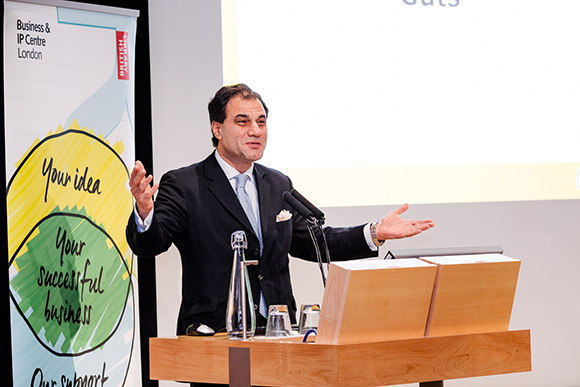 So, what does Lord Bilimoria recommend an entrepreneurs needs to succeed?
As entrepreneurs there is one word that sets you apart and that's guts – you have to have the guts to do it in the first place but more importantly you have to have the guts to stick with it when others give up
You don't have to come up with something that didn't exist before – just come up with a way to do it differently
Put the consumers first and be passionate about what you do
Follow the 8 P's: Product, price, place, promotion, people, phinance (!), passion and profit
A strong brand gives you the most sustainable business growth
Have a vision. Lord Bilimoria's is 'to aspire and achieve against all odds, with integrity'.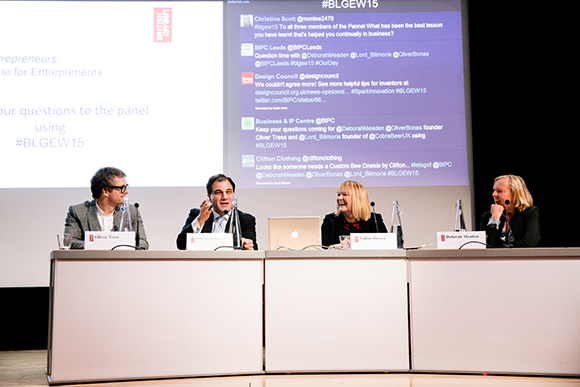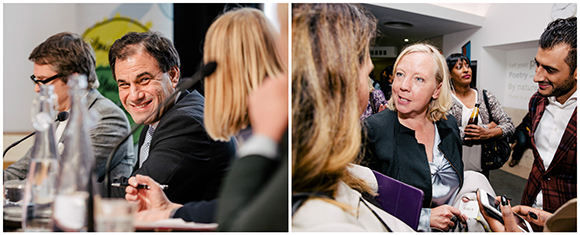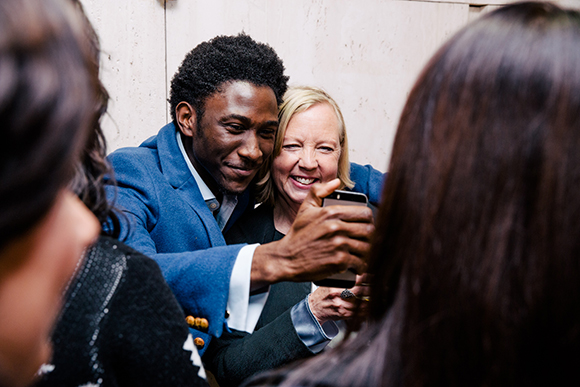 For more help with getting your business idea off the ground visit the Business & IP Centre website to find out how we can help.