26 February 2016
London based visual content marketing studio, Kalory, grew their business with the help of the Business & IP Centre's Innovating for Growth programme. Now, on their fifth anniversary, we asked Director and Co-founder Franck Jehanne to reflect on his experience of starting and running a successful business.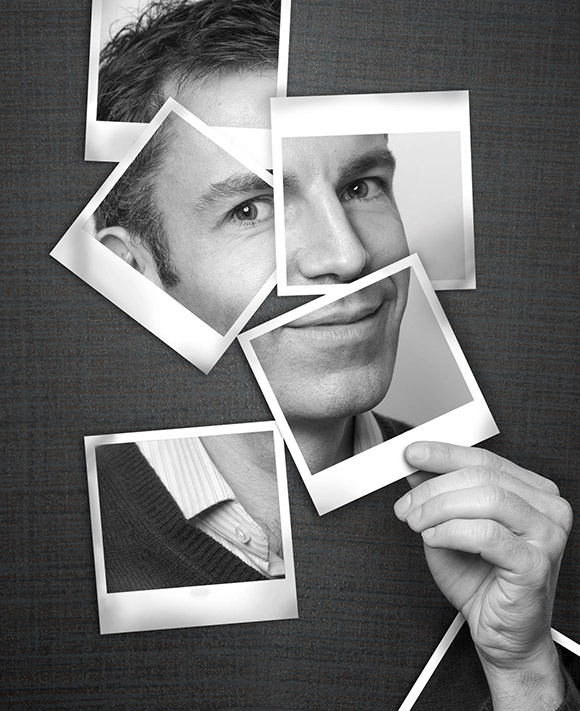 Hi Franck - Kalory is turning five this year, congratulations! Thinking back to when you started, what prompted you to start a business?
I always wanted to have my own business and from my early teenage years I was drafting business plans. However, I started my career in the corporate world and eventually left my job as a luxury brand manager to pursue my own business. However, I wasn't sure what my business would be at that point.
I started to explore different industries with my partner, Brijesh, who was working as a freelance photographer.  We were initially thinking of starting a clothing company but I received a call from a client from my previous job who was looking for a photographer.  And, just like that, our business started to come together. My partner and I worked together, combining my retail and luxury industry experience with Brijesh's sense of aesthetics and technical photography skills.
You've worked with big brands like Montblanc and Habitat - how do you stand out in the market and get the attention of brands like these?
Some of our customers come by word of mouth and others from Google search.  They look at our photography portfolios online. They like what they see and contact us.  We also do a lot of work on our SEO.  
A large part of our success with big brands is our attention to detail and our clients often mention our reliability as a key factor for working with us.  We work as a team and almost 100% of our images go through several processes to ensure best quality: technical and creative lighting and photographic skills, retouching skills and editing and composition skills before and after the shoot, so that the final image meets the client's brief and objective.
You were a participant our Innovating for Growth programme, what obstacles did it help you overcome?
The Innovating for Growth team helped us a lot by giving us the confidence to hire our first employee.  The programme is also really good at forcing you to step back and analyse your business.  You are often so busy that you neglect your strategy or marketing. By raising questions and discussing the business, we changed some crucial elements in our branding and commercial strategies. The group sessions were also extremely useful. We met entrepreneurs with similar issues but in other industries and that's a great way to make you think outside the box.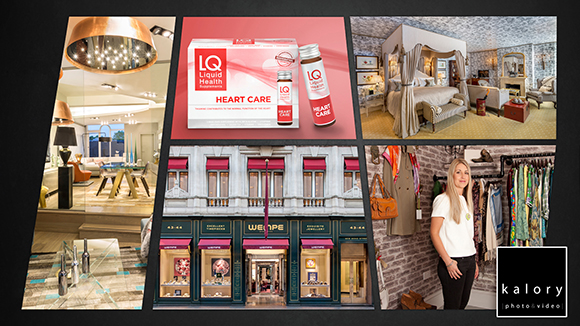 What advice would you give to other small businesses on the importance of using visual content on their websites?
Great visuals are vital to creating your brand and they also help distinguish you from your competitors.  Using stock photography can be convenient but, as they are not exclusive to your business, they can be damaging for SEO (Google doesn't like content that's not unique and targeted). Budgets are usually tight, but it's crucial to spend whatever budget you have wisely. 
If clients come to us with a budget for photography or video, we help them define their needs and what is possible in that financial frame. For example, there are many different ways to shoot and various levels of lighting and retouching, so we can always manage to deliver a project within a budget.
It is about the quality of images, not the quantity.  Fewer images that are well planned and executed say a lot more about the product or the company than many images with no real meaning. They are also more versatile and can be cropped in different ways - a good image, in general, can be used in different formats: banners, square, portrait, landscape, etc.  The best way to maximise your photographers' time is to brief them before the shoot with as much information as possible about what you want your photos to 'say' about your business or product.
What do you feel have been your biggest achievements during the past five years?
We were finalists in the London FSB Business Awards 2013 in the "Best New Business" Category, which was great recognition for our business.  
But our biggest achievement is the very loyal and recurrent client base we have grown. Some trust us with very large projects that we shoot every year. We have also expanded to take on clients outside the 'luxury' market including fellow SMEs. This has enabled us to create a broader client base and we now work with all sizes of business, from small start-ups to large global brands.
Our clients trust us and are happy with the results and I think that's definitely the best reward you can have when you have your own business.
We are now taking applications for the next Innovating for Growth programme find out how you can apply today.
Innovating for Growth is part-funded by the European Regional Development Fund