04 April 2016
Spotlight on … Tangle Teezer
Inventor Shaun Pulfrey's life changed when he launched a revolutionary hair product, Tangle Teezer, in 2007. Nine years later innovation is still at the heart of everything Tangle Teezer do. We asked Shaun about his entrepreneurial journey and he told us how working with the British Library's Innovating for Growth programme helped him along the way.
Where did the idea for the Tangle Teezer come from and how did it get off the ground?
I was working as a colourist at Vidal Sassoon when I realised tangled hair was a huge problem in salons. I had mastered my own technique to detangle hair using a brush and a comb together, tapping at the tangles to loosen them. My idea was to put this technique into a tool so that anyone could detangle as well as I could. I spent hours in the British Library researching plastics and injection moulding to find a material that would work best, it needed to be flexible but still return to its original position. I worked with a designer to finally come up with The Original detangling brush, when I got my first sample back even I was shocked at how well it worked. Once I had my finished product, I lined up a stand at The Clothes Show Live and also took my product on Dragons' Den. These both came within a couple of weeks of each other. After Dragons' Den, even though I didn't get backing, my website crashed instantly with sales. I knew I had a product that worked and I knew the viewers understood it. The next week at The Clothes Show Live a buyer for Boots tried The Original and that's when the ball really started rolling.
The brand has gone from strength to strength – how do you tell the story of the brand/business?
I have learnt so much from building Tangle Teezer; the first being that I always try and take a negative and turn it into a positive. I worked with my rejection on Dragons' Den and turned it around to work in my favour. After the show, I started to build worldwide awareness for my brand by listing on global websites and it was from this I gained enquiries from distributors all around the globe wanting to distribute my product. This was really encouraging as many brands have to source their own distributors. My first enquiries came from Belgium and the Netherlands. It was from then, my brand started to snowball. I'm now working with a strong team of 45 and I couldn't do any of it without them. Although I had created the product, I knew I wasn't an expert in all aspects of the business so I hired people who were. We're now selling in over 65+ countries worldwide, have sold 27m brushes since launch and sell 20 brushes a minute. Even I still find those stats hard to believe.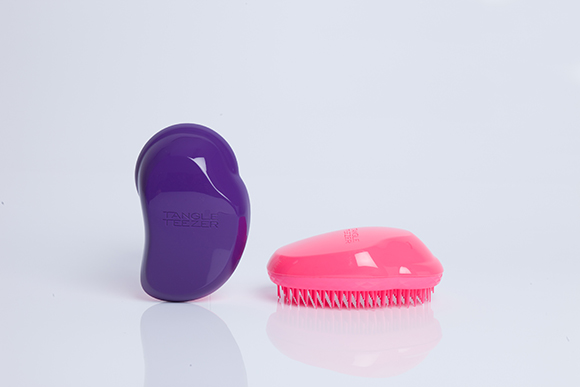 What has been your biggest achievement so far?
For the brand, I think it would have to be winning two Queen's awards, one for innovation and one for international trade. This was a really proud moment for me and I even got to meet the Queen at Buckingham Palace.
What challenges have you faced along the way?
I experienced many challenges while building Tangle Teezer and that's the way I saw them, as challenges not setbacks. With Tangle Teezer, we began shipping overseas really quickly with word spreading like wildfire about the product and although this was incredible the first major problem we faced was meeting the demand. In the first stages it was really difficult to keep up, although now we're able to reach demand for all of our overseas markets.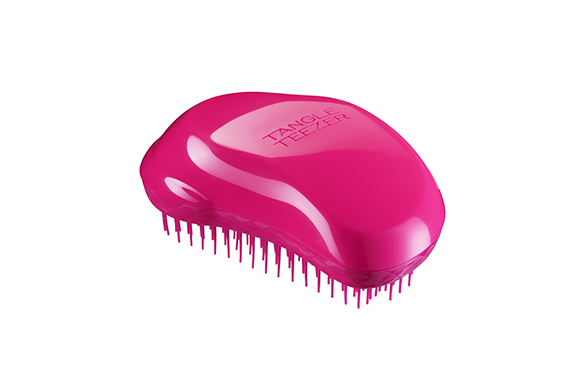 You grew the business with the help of our Innovating for Growth programme. What specifically did the programme help you achieve?
More than anything the programme gave me the rare opportunity to take a temporary step back from the business and to review what we had done well, and why – and also where there was scope for improvement. Having experts give us advice on the programme enabled us to reflect upon our current processes and knowledge gaps. This has given us a real sense of renewed momentum and perhaps even greater confidence that we are prepared for the challenges ahead.
What one piece of advice would you give to any business owners struggling to take their business to the next level?
Speaking on behalf of Tangle Teezer I have to say think about your investments. These may not be things that give instant return but down the line become invaluable. I invested a huge amount of money in intellectual property to protect my product at the very beginning and a lot of the brand's success is owed to this.
If you too would like to be as big as Tangle Teezer but need some support along the way, sign up for our free three-month Innovating for Growth programme.
Innovating for Growth is part-funded by the European Regional Development Fund