13 April 2016
Writer in Residence update: tips from the first workshops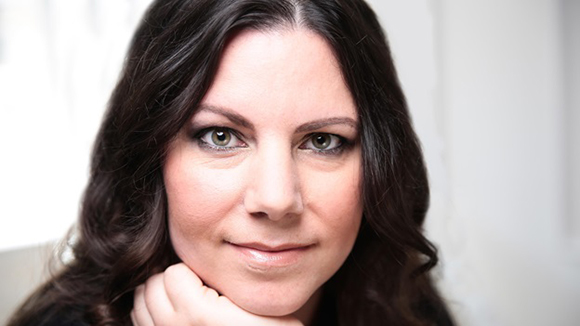 Spring is springing and the first two workshops of my residency have flowered: after two months of more solitary work (researching, writing, developing ideas and planning workshop structures) I was suddenly in the company of two great groups!
Books Mean Business
This was the first workshop which was booked out really quickly and I've already had requests to repeat it. The idea behind this workshop was that many businesses can benefit from creating their own books: whether to engage more fully with their customers, to establish themselves as experts in a particular field or to pursue new avenues. We had two great speakers with us on the day - Tessa Stuart and Jacq Burns.
Tessa Stuart wrote a book for food entrepreneurs and immediately found herself much in demand as a speaker. Her second book built on the success of the first, when she got approached by Unilever to do consultation work. Jacq Burns's book was about how to write a bestseller and her tips on this subject were eagerly noted by the attendees, not least the importance of a winning title. We considered traditional publishing but had to acknowledge that for the entrepreneurially-minded and with digital and print-on-demand publishing now so accessible, traditional publishing could be a long journey without a guaranteed end result.
Here are some tips if you're thinking about a book for your own business:
Develop ideas for a book through brainstorming so you get lots of ideas and can choose the best
Make sure you really have something to say so that you will produce quality content
Always use a professional designer for your cover and ensure your interior formatting also looks smart
Choose a good title that is both clear and enticing
The content from this workshop will be available within The Storytelling Entrepreneur, a book out later this year, so keep a look out for it!
Merchandise for Writers
The second workshop introduced our writer attendees to an entrepreneurial way of thinking: I suggested that even writers not yet at the heady heights of JK Rowling could consider how creating their own merchandise might bring in additional income, increase their visibility as an author and draw their readers further into their worlds, whether in fiction or non-fiction.
We looked at how to develop products on your own or in collaboration/through affiliation, how to ensure your merchandise both supported and enhanced your brand and enjoyed ourselves enormously with some examples of dreadful merchandise and the great ideas our teams came up with when presented with imaginary books for which to dream up some products.
Again, we were lucky to have two brilliant author speakers with us – Jonathan Green who talked about how his successful Kickstarter campaign rewards easily became merchandise ideas, with a colouring book even outselling the original book and Shaun Levin, whose Writing Maps (illustrated writing prompts) began from his own writing style and are now available in more than twenty formats, on sale in many outlets and earning him bespoke commissions both at home and internationally.
Here are some tips if you're thinking of developing your own author merchandise:
Brainstorm a lot of ideas so you can pick the best
Prototype so you can check for quality and overall effect
Consider affiliate product collaborations or time-limited collaborations with a small business so that you can dip your toe in the water
Remember that merchandise exists to draw the reader further into your world
Think beyond products – what about experience days?
Look at Zazzle, Spoonflower and Vistaprint to begin with and consider looking at Etsy to find collaborators
There will be a book, Merchandise for Authors out on this topic later in the year so keep a look out on this blog for news of its publication
What's next?
These workshops are a fascinating way to bring to life the ideas I have been developing during this residency so far, as well as sharing tips with people whom I hope will use them to develop their own wonderful books and products. I look forward to the next two workshops we have planned: Creating Your Sacred Bundle on the 6th June (a magical way to communicate your business' true values) and When Copyright Expires – Inspiration from the Archives on the 20th June. More on both of those coming soon keep an eye on the Business & IP Centre website and Twitter: I hope to see you there.
Melissa Addey, Writer in Residence at the British Library, Business & IP Centre