19 May 2016
Kikka Digga - Business & IP Centre Success Story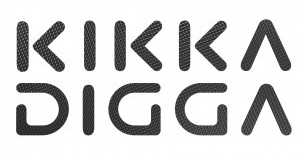 On Saturday I visited Plumpton College near Lewes, for their annual open day. On display amongst the new-born lambs, Sussex wines, tractors and chainsaws was a stand for Kikka Digga. With my curiosity for all things new, I sauntered over and chatted to the demonstrator Nick Skaliotis. It turned out this was the very first public outing for the his new invention, which he claimed would make digging gardens significantly easier.
Mid-way through our conversation I asked if Nick had patented his invention, he looked more closely at me and said, "I know you". It turned out he has been a regular in the Business & IP Centre at the British Library. In addition to getting help with his patent from our wonderful Inventor in Residence Mark Shehean. He also attended several of our workshops including lean start-up webinar, social media for business and trade marks.

After hearing Nick's story I just had to buy his product to see if it really did live up to his claims. Also, I hoped it would help me to avoid the lower back-pain I now get every time I dig over my vegetable patch.
As soon as I got home I took the two pieces of metal out of package and installed them onto my fork. This was as simple as the instructions indicated with just two items to clamp onto my fork.
As you can see from my photos below, I was able to dig over a small section of my very weedy heavy clay soil quickly and easily using Kikka Digga. And, even better, I had no twinges in my lower back afterwards. So I am definitely sold on the product.
I also like the name Kikka Digga, for being simple and memorable. And it has even more k's than the legendary Kodak brand. George Eastman said about the letter k, "it seems a strong, incisive sort of letter." I am also glad to see that Nick has registered the name at the UK Intellectual Property Office.
You can see a demonstration of the invention in action on YouTube. And keep up to date with Nick's progress on Facebook or Twitter.
I can't wait to see how the gardeners of Great Britain take to this wonderful invention.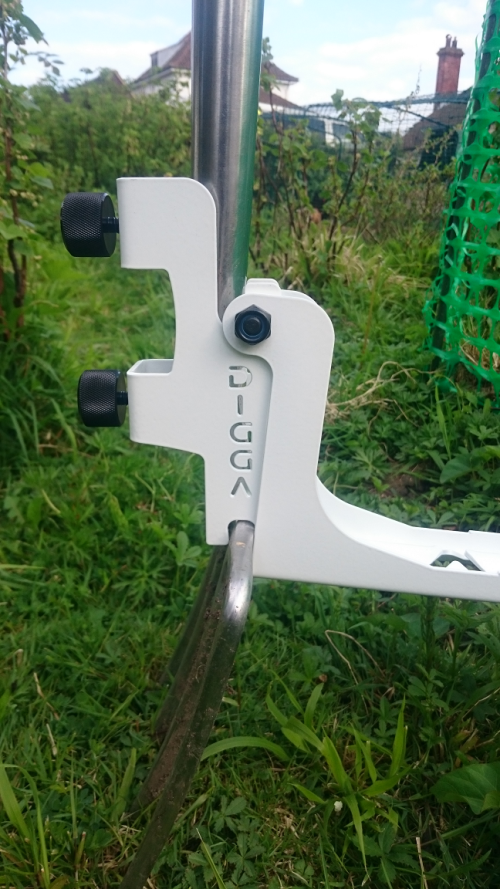 Kikka Digga newly assembled on my fork in seconds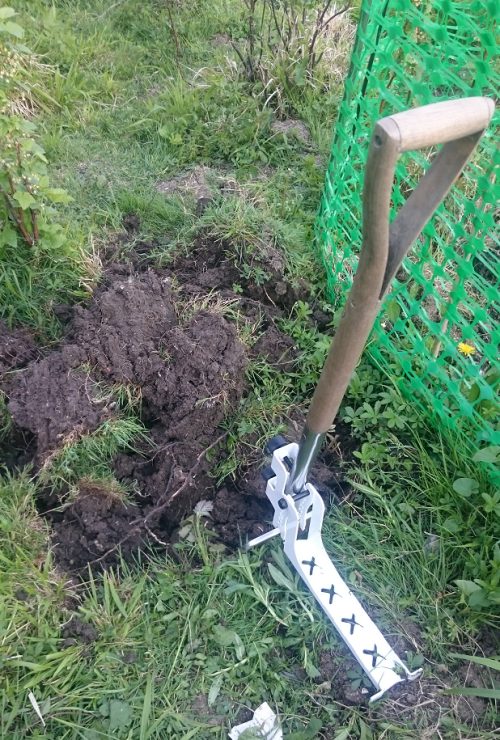 My first few digs into my heavy clay soil are surprisingly easy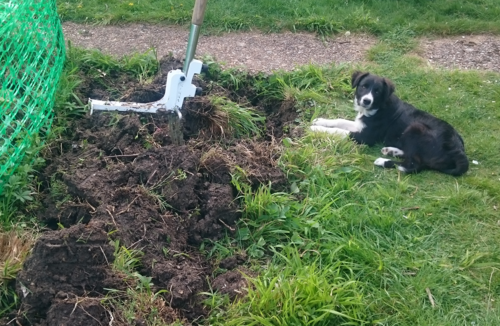 Misty is as impressed as I am by the speed and ease in digging up the plot.
By Neil Infield in the Business & IP Centre London team