28 September 2018
Activities in 17 libraries around the UK. 101 business events delivered. More than 1,000 attendees across all locations. Webcast around the world. Start-up Day, in collaboration with Santander, once again proved to be a huge success. 
With a full day's worth of events, there's a lot of information and words of wisdom to take in from each speaker. Need a recap of what was said? Missed a crucial top tip? Want to relive it again? Or if you missed it, we've compiled all the videos of the speakers in this post, along with a key take away tip from each...


Top tip from Mintel senior consumer lifestyles analyst, Jack Duckett:
Consumer confidence is on a growth trajectory, meaning there are opportunities for brands to grow.
Set yourself goals, think how you want your brand to be perceived and choose the platforms which are appropriate for your business.
Top tip from author and motivational speaker, Anis Qizilbash:
Steep in your purpose... your success does not mean another person's loss. The more you make, the bigger impact you create.


Top tip from public speaking coach, Elaine Powell:
[Your pitch] is never going to be perfect. Always ask for feedback and take your performance to the next level, and the next level, and the next level. Never give up, it's a journey, not an end destination.
Top tip from author, motivational speaker and business coach, Rasheed Ogunlaru:
[Networking] online is the window to your world, meeting people in person is the door.


Top tip from former CEO of Tangle Teezer, Matt Lumb:
Don't try and do the 80 hours a week thing. You will burn out. Try and get that balance as you scale.


Top tips from:
Precious Jason, founder of Etieno Skincare: Being in business you have superhero days and you have days which are not so great… Be kind to yourself. 
Rebecca Slater, founder of Shine Creative Solutions: Believe in the idea you've got and to try and plan out the three most important things you need to get right.
Amy Fleuriot co-founder of Hiro + Wolf and Artisans and Adventurers: Don't expect it to happen overnight. If you're having to work alongside it, that's ok… Just keep at it.
Start-up Day 2018 was in collaboration with Santander. To see our events throughout the year, click here.
26 April 2018
April 26th is World Intellectual Property Day. "What?" I can hear you asking, why should there be a special day to celebrate Intellectual Property? Well, stop for a minute and take a look around you and I can guarantee that, whether you realise it or not, you will be surrounded by Intellectual Property.
Like the book you are reading (e-book or otherwise!), the iPod or MP3 player you are using to listen to music, the music itself, even the clothes you are wearing, every product or service we use in our day to day lives is the result of innovation. These innovations may be big improvements in function, or small changes in design that alter the way a product looks, either way these improvements will generally be protected by Intellectual Property (IP).
Intellectual Property (IP) is like any other piece of property and the owner of the Intellectual Property rights controls what, if anything, happens to those rights, including who can benefit from the work or from the investment the rights holder has made into the creation of the product or service.
So how does this affect you and your business?
Whatever business you are engaged in it is very likely that you are using and probably even creating a large amount of IP and, if you want to get the best possible commercial results from its ownership, you need to think about the steps you need to take to protect, manage and indeed enforce your rights.
Protect – register your IP rights where possible.
Manage – keep a record of all the IP you have and any IP that you license from third parties. Ensure renewal fees are paid and licenses are up-to-date.
Enforce – as the rights holder it is your responsibility to keep an eye out for any IP infringement and to take action to stop it. If you do not intend to enforce your IP rights then perhaps you need to reconsider whether or not you should register your rights.
So let's look at each form of IP in turn;
The first piece of registrable IP most businesses will have is a trade mark. Trade marks are used to indicate the origin of goods or services. They may be symbols, words, colours or even a combination of these, the choice is yours, but whatever the makeup of your trade mark it needs to be distinct enough to allow consumers to identify your products or services from those of your competitors.
As well as standard trade marks there are several other types of mark such as Collective marks, used to distinguish the goods and/or services of members of a particular association, or Certification marks, given for compliance with defined standards to anyone who is able to certify that their products meet certain standards e.g. ISO/TC 181 Safety of toys.
Trade marking is not to be approached lightly as your trade mark is likely to be one of your most valuable business assets.
Next, Copyright. Most of us when we think of copyright we think of books, music, films etc. but copyright will also exist in your website, the flyers or brochures you may produce for your business, the menus for your restaurant or café. All of these, provided they are your own original work or you have a license to use them if they were created by a third party, will be protectable.
Mark all of your original copyrighted material with the copyright symbol ©, the name of the rights holder and the year of creation, e.g. © British Library 2019.
If you are a designer then registered designs are probably something you should consider as registered designs protect what it is that makes an item attractive or appealing to its intended market. As the holder of the registered rights you will be assured an exclusive right to the design and thereby protection against unauthorised copying of the design by third parties.
Finally, patents (this is the biggie!)
A patent is an exclusive right granted for an invention. It provides patent rights holders with protection for their invention for a limited period, usually 20 years, subject to the payment of annual renewal fees. Having a patent for your invention means that your invention cannot be made commercially, or distributed or sold without your written permission. You get to decide who may or may not use the invention for the duration the period of protection. However, once the patent expires, after 20 years or if you stop paying the renewal fees, the invention will no longer be protected and will enter the public domain. Basically, it becomes available for anyone to use as they wish.
Probably lesser known, but just as important IP rights are Know How and Trade Secrets. Know How is the practical knowledge of how to do something, to get something done. This sort of knowledge will not necessarily be included in a patent for example, but will be necessary to finish the product, project or job. For examples of Trade Secrets; think of the Coca Cola recipe or the recipe for Irn Bru. These rights are not registrable and need to be protected using contracts and/or confidentiality agreements.
This post just touches on the subject of IP really as a way of highlighting World IP Day and anyone thinking of using IP or making any financially crucial or business crucial decisions based on IP should speak to an IP attorney. The website of the Chartered Institute of Patent Attorneys can help you locate an attorney in you local area via their website. Most IP attorneys offer a free 30 minute one-to-one advice session.
Alternatively, you can visit your local Business & IP Centre for free, impartial, non-legal advice. Click here to see the full list of Centres around the country. 
A final comment; innovation through the years has shaped the world we live in, from the simple hand cast nail invented more than 2,000 years ago to the invention of the wheel and the wheel and axle concept, from Gutenberg's printing press to the telephone, the electric lamp to penicillin, all of these innovations have made our lives easier, better and more interesting and, hopefully, the inventors and innovators of our generation will continue the trend.
Maria Lampert, Intellectual Property Expert
05 July 2017
So many small businesses lack IP awareness and understanding, but IP is something of an unsung hero and can prove critical in making or breaking a business.
The Business & IP Centre team are dedicated to helping entrepreneurs and SMEs understand what IP is and why it's important, what IP they might have created and how they might increase their business success and profitability by protecting and exploiting that IP in the future. Over the years the team have supported thousands of small businesses unlock the value of their IP, and much of the support we provide in the Centre uses case studies and real-life stories to demonstrate how having a handle on your IP gives you a huge commercial advantage.
One such example is Julie Deane OBE, founder of The Cambridge Satchel Company, who has taken her business from the kitchen table and a £600 start-up budget to a global success story with a turnover of £10 million. Along the way Julie has overcome numerous business challenges including managing designers, manufacturers and overseas distributors, establishing web and physical retail sites around the globe and dealing with thousands of imitator brands. Here, in a free 30 minute podcast with the Intellectual Property Office, Julie lays the truth bare on how she's developed strategies to tackle copycat websites, build the brand, keep putting the quality of the product at the heart of the business and "hang on to the passion that made you start the business in the first place."
 Here are our 3 'top tips' for what you need to know when it comes to your Intellectual Property:
Think about trade marks - Is your business name protectable in the countries that you wish to trade? Is it already being used or does the word have another meaning in a different country. Future investors will want to know that you have the rights to trade in the countries that they wish to trade in, and you need to consider this right from the start to give your business the best chance of success.
If you're creating a 'thing' - Do your research before filing for a patent; is there a market for your product? It is expensive and takes a long time to protect your idea so make sure you do your market research and can be confident that somebody will buy it at the end of the day. If you have paid for your product to be patented and want somebody to manufacture it for you, you also need to ensure you have agreements in place limiting their rights to your initial idea or design.
Founder's agreement - It is easy to set out a document with your business partner right at the start when setting up your business agreeing things like % of ownership and what should happen in the case of a dispute, or if one of you wish to sell then business and the other one doesn't. Once a dispute has started it is much harder and messier so you need to make sure all parties are clear on this from day one.
You can find further help, support and information on IP in any of the eleven Business & IP Centres up and down the country, including the British Library in King's Cross. Speak to any one of our specialist staff face-to-face, over the phone or by email. You can also log on to our free of charge online workshops to grow your knowledge about IP, and increase your chances of business success.
Julie Deane is Entrepreneur in Residence at the British Library and a huge champion for ambitious business owners. She recently gave advice and practical tips on Intellectual Property at the Library's Scale-up Summit alongside Will Butler-Adams, CEO of Brompton Bicycles. Cambridge Satchel and Brompton recently launched a range of colour-matching bags and bikes where the satchel fitted perfectly to the handlebars. This 'made-in-heaven' brand match caught the attention of the press and delivered extremely high sales. Will and Julie's opening keynote presentation on 'Getting your business in the media' was a great success too.
09 June 2016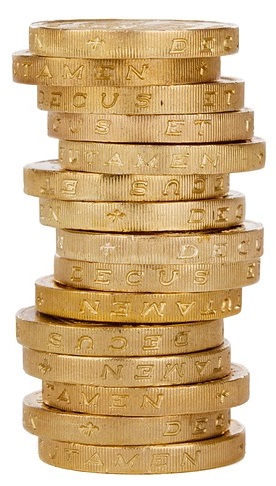 William Shakespeare died over four hundred years ago. But his literary legacy lives on to the tune of billions of pounds of financial value.
After four centuries he continues to be recognised as the greatest writer in the English language. The Bard was also quite a savvy businessman, amassing enough money to acquire New Place, one of the largest houses in his home town of Stratford-Upon-Avon. But how much is his literary legacy worth today?
More popular abroad than in his home country
Before we get onto that, I suppose we shouldn't be surprised to discover that nowadays Shakespeare is more popular abroad than in his country of birth according to a 2016 YouGov poll.
But the poll also shows that his legacy makes a significant contribution to the UK's financial prosperity and cultural influence.  
Shakespeare's 38 plays and 154 sonnets been translated into 118 languages (including Klingon), and performed throughout the world. In addition, he is also a major factor in attracting visitors to his birthplace.
Out of copyright for hundreds of years
The answer to the question 'how much is Shakespeare worth' is complicated by the issue of copyright. His entire creative output has of course been out of copyright for centuries. In the UK, copyright currently last for 70 years after the author's death.
So the billions of publications and performances do not need to pay royalties to his estate. So, instead I have looked for the total value of Shakespeare-related content in the market today, rather than the amount he would have earned.
Next, there is the question of whether we are valuing the annual 'turnover' of the Shakespeare 'industry', or the combined value of current Shakespeare assets?
How much is Shakespeare worth?
OK, enough waffle, it's time to get down to brass tacks.
For the annual figure. Australian valuation firm Brand Finance came up with £325 million in 2012. They claim this is more than double the combined value of Elvis Presley and Marilyn Monroe brands. 
Their study also found:
- Shakespeare is the best-selling author of all time; with book sales estimated between two and four billion. In contrast, J.K. Rowling's unit sales are estimated to be 'merely' 450 million.
- 64 million children globally study Shakespeare in countries as diverse as Australia, Azerbaijan, China, Denmark, Italy, Kuwait, Oman, Philippines, Poland, Russia, Saudi Arabia, Sudan, Ukraine and Vietnam.
- There have been more than 400 feature length films and TV productions of Shakespeare works.
- There are currently 67 registered trademarks bearing Shakespeare's name in Australia, the UK and the USA alone ranging from Shakespeare's Pies to the Royal Shakespeare Company.
This is the first time a monetary value has been placed on the Shakespeare brand taking into account book sales and downloads, paid attendance at theatre productions, box office and TV receipts from film productions, sale of Shakespeare branded goods and tourism revenue.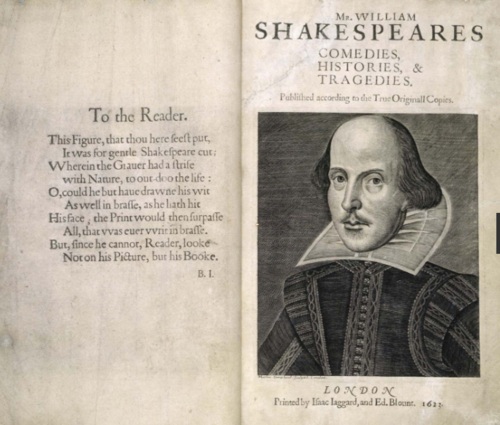 234 First Folios worth £1.1 billion
If we look at the value of Shakespeare's 'estate', then the figure is much larger. Just the value of the First Folio editions of his plays is over one billion sterling. It is believed that around 750 copies of the First Folio were printed, of which there are 234 known surviving copies.
We hold an impressive five copies here in The British Library, although this is somewhat trumped by the Folger Shakespeare Library in Washington, D.C. who have an astonishing 82 copies. Their value varies according to condition, but by some estimates the average value would be around £5 million. This would give a total value of £1.1 billion.
It's impossible to be precise about the number of Shakespeare related books published in the last 400 years. A quick search on Amazon shows 146,801 results with prices ranging from £9,999.98 to zero plus £1.99 post and packing:

to


Then we need to add in the value of all the theatres around the world who specialise in Shakespeare productions. The Royal Shakespeare Company (RSC) employs 700 staff and produces around 20 productions a year from its home in Stratford-upon-Avon. Together with the re-created Globe Theatre on the Thames in London, the value must be at least £100 million.
Shakespeare on stage and screen
Next comes film and television adaptions and their related recordings for home sale. And of course, we mustn't forget the merchandise, such as the William Shakespeare Candle and My Book of Stories: Write your own Shakespearean Tales, available from the British Library shop.
Or from elsewhere, how about Shakespeare Christmas tree ornaments, board games, playing cards, shower curtains, action figures, and even onesies.
My personal favourite is the Shakespeare bust used to conceal the entrance to the bat-cave, seen in the classic 1960's Batman television series. Available in life-size or Lego version.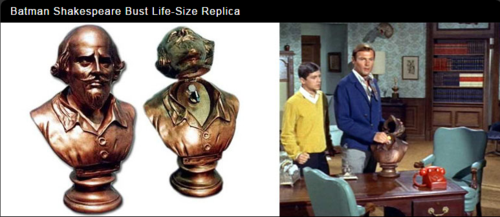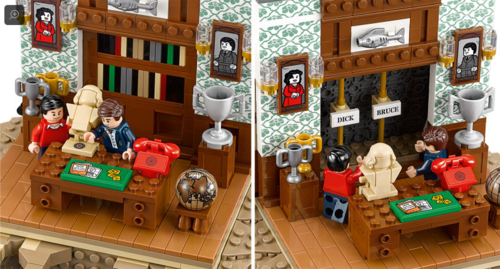 Shakespeare tourism
Finally, and biggest of all, is tourism. It's impossible to calculate how many visitors to the UK are coming because of Shakespeare. Either to see his plays or explore his hometown, Stratford-Upon-Avon. Or for those seeking a warmer climate, the fictitious balcony where Romeo serenaded Juliet in Verona, Italy.
It all adds up to an impressive several billion pounds. But perhaps this focus on hard cash misses the point. The world is a richer place culturally, thanks to Shakespeare's genius with the quill all those years ago. 
Written by Neil Infield - Manager in the Business & IP Centre
20 July 2015
Intellectual Property (IP) law can be a minefield, particularly for start-ups and SMEs that either don't have the necessary experience or resources. As a partner to the Business & IP Centre and at our firm of patent and trademark attorneys, London IP, we work with small businesses to sort out IP problems that could have been avoided if the right steps had been taken at the right time. So, to help you avoid any problems with IP we have put together a list of our top five IP mistakes (and how to avoid them).
1. Being scared of IP and ignoring it
 There is a myth that IP is an expensive business, and no doubt it can be. However, really you can spend as much as you want to. The UK official fees for registered designs are £60, for trademarks fees start at £170 and for patents £230. Indeed, the official fees to obtain a registered design that covers the whole of the EU are only EUR350!
If you use a patent or trademark attorney to help you then you will need to pay their fees as well, but compared to the cost of many other business expenses such as rents and business rates IP isn't all that expensive. For example, the cost to get a UK patent granted could be anywhere in the region of £1500 to £4000 spread over five years or so. For a potential twenty year monopoly, and a halving of corporation tax (through the patent box tax scheme), that may be a very worthwhile investment.
Also, it's worth knowing that IP law is actually quite generous in that it gives you free IP rights that you don't have to do anything to obtain other than create something that is worthy of being deemed to be protected. The most well-known of these rights is copyright, but there are others.
For example, any designs you create may be automatically protected for three years by EU unregistered design right, and for up to 15 years by UK unregistered design right.
That said, unregistered design rights are not as strong as registered rights as unregistered rights (other than the 'passing off' right for unregistered trademarks) are only infringed by copying, whereas registered rights provide an exclusive right meaning that they can be infringed even if the original work has not been copied.
Thus, it must be recommended that you register your IP rights if possible.
2. Being fooled by scam invoices
The publishing of applicant and inventor names and addresses is essential to the transparency of the IP system as the public needs to know who owns a particular IP right.
Unfortunately, all this information can also be used by criminals, so if you do choose to register any IP rights then it is almost certain that you will receive one or more very official-looking letters from rogue companies that try to scam applicants for patents, trademarks and registered designs.
These scams can simply be an invoice that appears to be from a 'patent office' or a 'register'. The amounts of money requested vary, but are sometimes quite significant.
The UK Government seems to be generally powerless to stop most these scams as they are often run from overseas
Beware.
3. Not registering IP at the right time
There is nothing more disheartening than a client describing what sounds to be a marvellous invention with a view to protecting it with a patent and the client commenting 'it's selling really well'.
To obtain valid patent protection in most of the world a patent application must be filed before any non-confidential disclosure of an invention.
So before you file a patent application for your invention you can't sell it, put on a crowd-funding website, use it in public, etc., etc.
You can of course talk to third parties in confidence without jeopardizing your chances of obtaining valid patent protection. You may wish to use confidentiality agreements with third parties just so it is clear that everyone understood that the discussions were confidential.
As an aside it is worth noting that all correspondence with patent attorneys is inherently confidential both under common law and their code of professional conduct, so using confidentiality agreements with patent attorneys is quite unnecessary.
It's not just patents though; many countries of the world require registered design applications to be filed before any non-confidential disclosure of a design in order to grant valid protection.
Furthermore the trademark system in many ways operates on a first-to-file basis so trademark applications should be filed as early as possible to safeguard future use of the mark and to minimize the chances of expensive and protracted disputes with owners of later-filed conflicting trademarks.
Many trademark disputes would never have occurred if a relevant trademark had been registered when use of the mark started.
In summary, IP should be considered at the very outset of any new venture to try to make sure that patent, trademark and design applications are filed at the appropriate time.
4. Ignoring infringement issues
It should be appreciated that IP is double-edged sword and along with protecting your own IP rights you need to careful not to infringe existing IP.
As mentioned above, registered IP rights provide the owner with the exclusive right to use the IP in the territories covered. This means that you may believe that what you are doing is original but you could be infringing an existing right.
This is the case even if what you are doing is in fact original as registered IP rights can be broader in scope than the thing that they were created to protect.
For example trademark registrations give the owner the right to stop use of identical and similar marks, and registered designs protect against designs with the same 'overall impression'.
Often we see clients obsess about protecting 'their' idea with a patent, and ignoring the fact that someone else might have thought of it before (perish the thought!).
So before spending money on branding, prototyping and tooling, try to make sure that whatever it is that you are developing isn't going to infringe.
If it does infringe and you can't obtain a license, then unless the IP can somehow be worked around you may need to completely reconsider your project.
5. Not understanding IP ownership issues with commissioned works
If you pay someone to build you a house then you own the house once the work is complete.
IP doesn't work like that unless the 'builder' is legally an employee, so problems regularly arise with commissioned works, where the person doing the work is paid money for a project, but is not an employee.
For example, if you commission someone to design a logo or a product, or to write something for your website then (unless there is an agreement in place to the contrary) the person that does the work will own all of the IP rights when the work is done.
Because this is so counterintuitive a lot of disputes about the ownership of intellectual property arise. Indeed, if the law on this were to be changed a lot of IP lawyers would be out of a job!
It is therefore very important to have a clear agreement at the outset of any commissioning process about who will own all the IP once the work is completed and to ensure that, if desired, any IP rights created are legally transferred to the commissioning party.
David Warrilow, Patent & Trademark Attorney London IP, on behalf of the Business & IP Centre
21 April 2015
Across the Business & IP Centre National Network, we believe it's important for everyone to have a think about copying. We want individuals and businesses to know about their rights to use content and creations that are either in the public domain or under an open license - and to learn more about copyright generally. As we say in our intellectual property workshops make sure you "don't infringe!"
Copy-right or copy-wrong?
We know that to copy something is wrong; it's been ingrained in us since we were children - and as we grew up copying took the name of 'plagiarism'. Whether your interests are listening to music, appreciating artwork, watching films or TV series, we know copying a song, a film or a TV show without permission is wrong. Every time we watch a DVD we are told that copying the DVD is piracy. Websites are often closed down because of infringement of copyright – is the right given to creators or owners of the intellectual property to control what is done with their works and YouTube videos are removed. Robin Thicke and Pharrell Williams were more talked about for being found guilty by a US court of copying the late Marvin Gaye's songs than for their musical talent (the court did not make any comments on the latter).
And yet, I copy. Yes. You do too. We all copy. As you can imagine, I would never admit to doing anything illegal and I am certainly not accusing you, of committing any crimes either! That must mean there are cases where copying is right, legal and even encouraged. For example, you buy a CD, then copy it onto your computer, then copy all the tracks again on your MP3 player so you can listen to the album on the go. That is perfectly legal - and it has been very clearly so in the UK since the last changes to copyright law came into force in November 2014. So let's see what the law does allow.
When it is legal to copy
-       Copyright does not last forever - even though new laws can change its duration, copyright has an end – in most cases, count 70 years after the end of the year in which the work's creator died. What happens to the work after that? It enters the public domain – it belongs to everyone, and anyone can use it, without asking permission.
-       Copyright exceptions - the law recognises that there are cases when we do not need to ask for permission to re-use a work. For example, when we make a copy for private use (like with our CD), or we copy and publish an extract for review purposes, or when creating a parody of a famous picture by copying it and adding something humorous to it.
-       Open licenses - sometimes the copyright owner will publish their work and tell you it is fine for you to copy it without asking for their permission. The most common way to do this is to use Creative Commons licenses – like the ones on the pictures illustrating this post. CC BY-SA on the image below means "this work is licensed under a Creative Commons license; you can use it without asking for permission as long as you credit the author and share it under the same license".
Copying, business and innovation
But let's get back to business. How does all this apply to you as an entrepreneur? When you create something, you are proud of its originality and inventiveness (and rightly so); you would be horrified if someone copied you. In business, entrepreneurs legitimately want to stop others from copying them: if a competitor copies your unique selling point, then how are you going to differentiate yourself in the market? In the Business & IP Centre Network and the other PATLIB centres you can discuss with an adviser how best to protect your creations against copying. We will tell you all about copyright, but also designs, patents and trademarks.
Some large companies, like Dyson, have an impressive intellectual property strategy to protect their ideas. However, other companies like the one behind the Sriracha sauce has a more lenient strategy and encourages others to use their product name in order to generate free advertising and from a Forbes article, Elon Musk recently announced that other companies are now welcome to copy and use Tesla's patented technology. Each company needs to think about what is the right approach for their business.
There are also industries that thrive on a type of copying – one that is called "inspiration". Think about fashion, music, art, etc. It poses some pertinent questions for business owners; how would you react to another business copying you? Would your reaction be different if you were copied by individuals? Do you think people who copy and share your content on social networks without your permission are right, or wrong? This World Intellectual Property Day take the opportunity to get informed and discuss the role of intellectual property to encourage and control innovation and enterprise in your business.
Aude Charillon on behalf of the Business & IP Centre Newcastle
Aude is Library and Information Officer at the Business & IP Centre Newcastle and leads the Commons are Forever project, which aims to empower participants about our rights to use creative works that are free of copyright, and to in turn share what we create with others.
10 April 2015
At the British Library Business & IP Centre we help small business owners, inventors and entrepreneurs understand their intellectual property and how to protect it. An idea, whether it's an invention, a brand name or a song can be protected with a patent, trade mark, copyright or registered design.
However, there are now many intellectual property frauds or scams operating which could jeopardise your business.  We have heard our share of horror stories here in the Business & IP Centre. Just recently the Intellectual Property Office issued a warning about misleading invoices which ask people to pay for services from unofficial sources. If you don't want to be caught out and fall into this trap you need to know about the four common types of fraud that could potentially harm your business.
The most familiar types of intellectual property fraud you may come across include:
1. Database invoices
These claim you need to pay for your patent, trade mark, or design in order to be included on a database or register. However, once you've registered your patent or registered design with the Intellectual Property Office, there is no need for further payment as it's included in the registration fee.
2. Fake renewal invoices
You may receive what appears to be an alert that your intellectual property is about to expire, demanding money for it to be renewed. Some unscrupulous companies send invoices earlier than the official intellectual property offices do, and while they will usually pass on the actual renewal fee, they will also charge you a grossly inflated handling fee. If your patent or trade mark attorney is administering renewals for you, just ignore the invoices. If you are handling renewals yourself and you receive an apparent renewal demand, go to the intellectual property office website and check when the official renewal date is and how to pay it.
3. Extending your intellectual property to cover other countries
This can be expensive and you should really consider whether you want to do this from the start. Beware of anyone contacting you exaggerating the ease and necessity of protecting your intellectual property in another country you are not trading in as you only have to extend your intellectual property to cover other countries if you intend to do business there.
4. "Invention promotion" scams
These are organisations that advertise for invention ideas and offer to develop them into a commercialised product for you, in exchange for a fee. There are reputable companies that can help you with prototyping, patenting and marketing (such as our partners Thames Productions, Bang Creations, and Ideas21). However, there are other companies that will do very little and charge inflated fees for it. We have met customers in the Centre who have spent five-figure sums for "market research" and "patent search" services that produced limited results compared to what they could have achieved using a business advice centre. Generally, you should be suspicious of any company that suggests you can earn huge amounts of money from an invention concept without putting a lot of effort into the technical development or business planning.
The good news is that the official intellectual property offices around the world are trying to stop fraudulent companies by complaining to marketing regulators like the Advertising Standards Authority here in the UK, and prosecuting them. As a business owner it is important to be aware of existing scams; make sure you read the small-print which can often include a "we are not official" disclaimer, and if you are still unsure contact the Intellectual Property Office or the Business & IP Centre for further assistance.
Philip Eagle on behalf of the Business & IP Centre
07 January 2015
Here at the Business & IP Centre we strive to assist businesses looking to start up and grow in a number of ways: they can explore the research resources in our reading room, attend our events or book in for a 121 session to discuss their idea. One of the most popular services we offer are our workshops - run by centre staff and expert partners, they help start-ups, inventors and entrepreneurs get to grips with a number of crucial business areas, from intellectual property to social media. 
Most of our workshops are held onsite in our dedicated workshop rooms - however, we recognise that busy entrepreneurs aren't always able to make it into the Centre in person. So, like the businesses we see each day, we strive to be innovative, harness technology and adapt to our customers' needs, and therefore offer a programme of free online webinars accessible to anyone - in any location - from their computer. Alongside the National Network, the webinars are a way to reach beyond our presence in London; helping entrepreneurs across the country and even the world – we've had attendees from New York to Newcastle.
Attendees simply need to book online and log in on the day, and one of our team will talk you through an online presentation, with an opportunity to ask questions at the end.
Over the next few months, with funding from the Intellectual Property Office, we are running a series of intellectual property webinars, covering patents, designs and copyright. These webinars will introduce the different forms of intellectual property protection, guide attendees through searching for previous registrations, and show them how to protect their work. Wherever you are, if you've ever wanted to learn about IP while still in your PJs, these could be for you!
Webinars are displayed on our 'Workshops and Events' page - a taster of what's coming up online is below.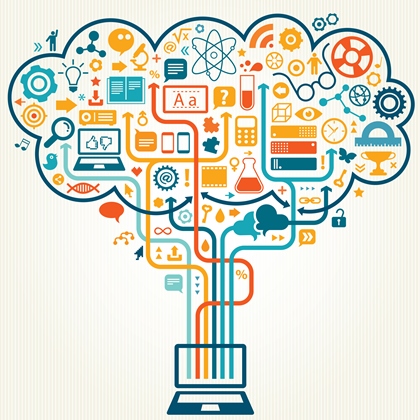 Introducing Patents
Friday 16 January 1pm – 2pm
A patent protects new inventions and covers how things work, what they do, how they do it, what they are made of and how they are made, and can be a key asset in business. This webinar will explain the basics behind patent protection and registration, and how to use internet databases and resources to search for patents. The session will include a live demonstration of a patent search to guide delegates through the process.
Introducing Registered Designs
Friday 13 February 1pm – 2pm
A registered design protects the appearance of a product. This webinar will explain the basics behind registered design protection and registration, and how to use internet databases and resources to search for designs. The session will include a live demonstration of a registered design search to guide delegates through the process.
Introducing Copyright
Friday 13 March 1pm – 2pm
Copyright protects original creations, from literary and artistic works to software. This webinar will explains the basics behind copyright protection, including eligible works, duration of protection, and an introduction to protecting and managing your copyright as well as using the work of others.
Sally Jennings on behalf of the Business & IP Centre
11 July 2014
The statistics for small business failure make for grim reading. It's a fact that fewer than four in ten businesses survive past the first critical three years of trading to become sustainable. That's a lot of time, money and ruined dreams that could so easily have been avoided.
I've worked with many businesses here at the Business & IP Centre from early stage to high growth and have found that there are some key things to do at the early stage that will significantly reduce the odds of failure and even grow to real success. In fact our research has shown that using our resources and networks will reduce the chance of business failure to less than one in ten.

Firstly, one should remember when starting that the most important asset in the business is you. So it's vital that you're realistic with yourself and have your feet firmly on the ground. No matter what type of business you start or invention you want to exploit, it goes without saying that just because it's your idea, it doesn't mean it's a commercial idea and will make you money.
So you need to be vigilant and do everything you possibly can to minimise risk, but how?
There's no shame in knowing what you don't know.  As a business owner you will need to wear so many hats and have a wide skill set that it can feel daunting. But being an all-rounder doesn't mean you have to be brilliant at everything either (not everybody with sales skills makes a good marketer) but you sure need to understand some basic principles and practice for a lot areas.
A keen desire to pick up as much information and advice along the way is crucial. Thankfully you aren't alone. Many at the Business & IP Centre have benefitted from accessible, down to earth workshops that tell you the most important things you need to know, be it marketing or finance.
You can Get Cashflow Confident or grow your business online with our Marketing Masterclass Perfect for anyone exploring the possibility of a new business is our Start-up Saturday workshop  too.
Workshops are great opportunities to share experience and meet others too. You can start to create your own network of contacts to help you in all the areas you need to know. It may well become your lifeline.
Secondly one should find out as much as you can about the market you're moving into. Proper research is your gateway to better opportunities. To have a serious business someone needs to buy your dazzling new product or life enhancing service and it sure helps to know whom. Market research does just this by identifying consumer profiles, average spend, size of the market place, threats, opportunities and forecasts. All this is information gold-dust at an early stage that will save you so much time and money in the long run, even if it's as simple as helping to guide you on the right marketing strategy.
Published content by some of the larger researchers out there is beyond the budget for most early

stage businesses. The Business & IP Centre has taken this problem out of the equation by making freely available to its walk in users over £5 million worth of quality research on all major sectors and a good many small ones too.  What's more our Information Specialists in the Centre will point you in the right direction and show you what you need to know.
And thirdly one should ensure your new venture will need to be as safe from risk as possible. Getting the right legal structure and necessary insurance in place at an early stage will save you huge bills and endless stress later. Understanding what you need to do doesn't have to be as complicated as it sounds. A database in the Centre called COBRA (Complete Business Reference Advisor) tells you in plain English many of the legalities and insurance issues you'll need to address among other topics.
One should always consider what Intellectual Property there may be in the business too. Our Intellectual Property workshops and advice help to break down and explain how you can address this important asset in any business.

So addressing these issues will ensure your first step is a sure one. Of course there's much more to build on from here but these issues are absolutely fundamental to the viability of any venture.
Finally, I would suggest not throwing all your eggs in one basket. Don't quit your job just yet especially if you haven't even had a single sale! It's good practice to test and refine your proposition with a few customers that helps to prove the concept.
Remember, there's never a shortage of help and advice to guide you, so help yourself to reduce the odds of failure.
Jeremy O'Hare is a Relationship Manager for the British Library's Innovating for Growth programme, which provides £10,000 of fully-funded and tailored advice for businesses looking to grow programme.
13 June 2014

Warren Pole, co-founder of 33Shake shares the story of his business and what he's learnt along the way.
Like many of the best ideas, our natural sports nutrition company 33Shake was born out of a daft bet, painful firsthand experience of a problem, and a good dose of luck.
To start with the daft bet, a friend challenged me to run the Marathon des Sables, a 150-mile, five day run through the Sahara desert. A physical wreck at the time who struggled to run for a bus, this was a tough call. But I accepted and in 2009 crossed the finish line in the Sahara in the best shape of my life. Instead of the end of the journey, this finish line was the beginning – the endurance sport bug had hit hard and I craved more. Ironman triathlons, 100-mile-plus bike races, and mountain ultramarathons all followed.
Which is where the painful firsthand experience of a major problem appeared.
Because to successfully race aerobic events lasting anywhere from six hours to six days, fuelling with the right nutrition is essential. Trouble was, every sports nutrition product on the market tasted foul, made me feel worse, and never delivered anything close to its claimed benefits. Talking to friends and fellow competitors, I kept hearing the same story.
As a journalist of 20 years and writing extensively on fitness and sport, I had unique access to many of the world's best athletes on assorted assignments. With nutrition my biggest stumbling block, I always quizzed them about what they ate.
Their answers focused on clean, fresh, natural food of the highest quality, often superfoods. This was the opposite of every sports nutrition product out there – the more I investigated these, the more they all turned out to be based on cheap, manmade sugars and additives, ingredients I now knew were detrimental to sustained endurance performance and longterm health.
Here, luck rears its head.
Having junked all sports nutrition and seen an immediate increase in performance I searched for natural replacements. But none existed. Which was when my wife Erica, who had also caught the endurance bug, met a guy who'd studied superfoods for a decade and knew everything about maximising nutrition for a given end.
We explained what we needed for perfect endurance nutrition, and he developed a powerful blend of 33 whole, superfood ingredients that could be enjoyed as a single, tasty, daily shake. What it did for my own performance and health was incredible and with nothing like it on the market the three of us took the plunge into business in 2012. 33Shake was born.
By 2013 our fun side project was a full-time business juggernaut with us at the wheel on the steepest learning curve of our lives. Which is where luck once more entered the frame.
A friend tipped me off about the Innovating for Growth programme, we landed a place, and over the next four months received bespoke, expert guidance, advice and reassurance as well as a priceless opportunity to step back from our growing business and understand our longterm focus.
Since the course, sales are up threefold and we're now talking with one of the biggest teams in pro

cycling to help with their riders' nutrition for major races. Our adventure is still only just beginning but Innovating for Growth has fast-tracked 33Shake's performance by several years while the Business & IP Centre's resources, particularly with regards market research and IP continue to be one of the most powerful tools in our business toolkit.
Warren Pole, co-founder of 33Shake on behalf of Business & IP Centre
If you are an ambitious London-based business, you can apply for £10,000 worth of funded bespoke advice to help get your business to the next level. Apply today!
Innovation and enterprise blog recent posts
Tweets by BIPC
Innovation and enterprise links
Other British Library blogs