07 January 2015
Here at the Business & IP Centre we strive to assist businesses looking to start up and grow in a number of ways: they can explore the research resources in our reading room, attend our events or book in for a 121 session to discuss their idea. One of the most popular services we offer are our workshops - run by centre staff and expert partners, they help start-ups, inventors and entrepreneurs get to grips with a number of crucial business areas, from intellectual property to social media. 
Most of our workshops are held onsite in our dedicated workshop rooms - however, we recognise that busy entrepreneurs aren't always able to make it into the Centre in person. So, like the businesses we see each day, we strive to be innovative, harness technology and adapt to our customers' needs, and therefore offer a programme of free online webinars accessible to anyone - in any location - from their computer. Alongside the National Network, the webinars are a way to reach beyond our presence in London; helping entrepreneurs across the country and even the world – we've had attendees from New York to Newcastle.
Attendees simply need to book online and log in on the day, and one of our team will talk you through an online presentation, with an opportunity to ask questions at the end.
Over the next few months, with funding from the Intellectual Property Office, we are running a series of intellectual property webinars, covering patents, designs and copyright. These webinars will introduce the different forms of intellectual property protection, guide attendees through searching for previous registrations, and show them how to protect their work. Wherever you are, if you've ever wanted to learn about IP while still in your PJs, these could be for you!
Webinars are displayed on our 'Workshops and Events' page - a taster of what's coming up online is below.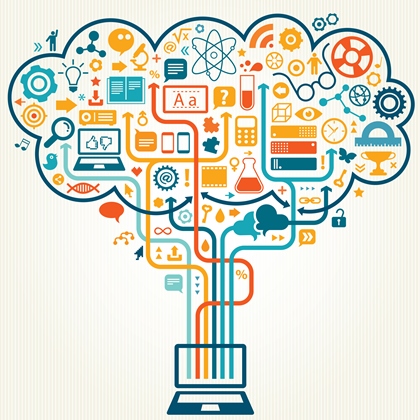 Introducing Patents
Friday 16 January 1pm – 2pm
A patent protects new inventions and covers how things work, what they do, how they do it, what they are made of and how they are made, and can be a key asset in business. This webinar will explain the basics behind patent protection and registration, and how to use internet databases and resources to search for patents. The session will include a live demonstration of a patent search to guide delegates through the process.
Introducing Registered Designs
Friday 13 February 1pm – 2pm
A registered design protects the appearance of a product. This webinar will explain the basics behind registered design protection and registration, and how to use internet databases and resources to search for designs. The session will include a live demonstration of a registered design search to guide delegates through the process.
Introducing Copyright
Friday 13 March 1pm – 2pm
Copyright protects original creations, from literary and artistic works to software. This webinar will explains the basics behind copyright protection, including eligible works, duration of protection, and an introduction to protecting and managing your copyright as well as using the work of others.
Sally Jennings on behalf of the Business & IP Centre
17 November 2014
When we look back at the toys of 2014, it will be remembered for Loom Bands. Cheong Choon Ng created a plastic loom for his children to weave colourful rubber bands into bracelets and charms, and Rainbow Loom is the registered trade name of his invention.
From his beginnings in Malaysia to his current his life in the USA, his story is interesting and inspiring. The idea came about when helping his daughters with their rubber band craft making, but he admits that his biggest challenge was to convince his wife to risk their life savings to invest in his invention. "I am the one in the family with all the crazy ideas, and she is my reality check". A couple of years later and Rainbow Loom is a multi-million pound international business. You can read Cheong's story in his own words in the Guardian newspaper, Experience - I invented the Loom Bands.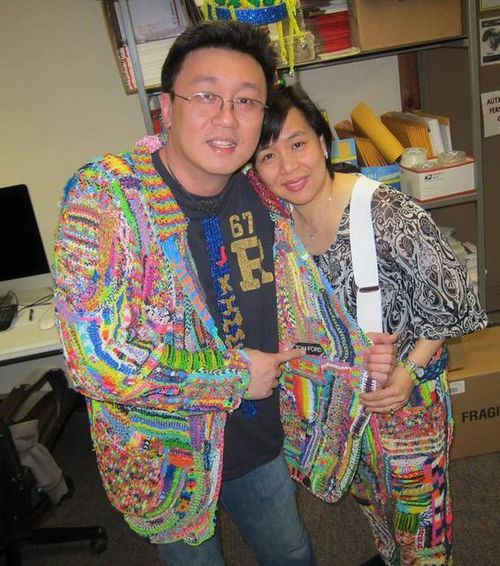 Loom band inventor Cheong Choon Ng with his wife Fen
The Rainbow Loom website is a splendid example of how it has become a global sensation, showcasing tutorial videos, press stories , a 'Loominaries' community and Loom network. In A craze for 'loom bands' Richard Gottlieb, from consultants Global Toy Experts, says "It wasn't driven by advertising or big companies… there's a difference between creating a product that sells, and a phenomenon. There's a bit of magic about it". The products made by Loom bands range from bracelets, to dresses, shoes, handbags, brooches and pimped products such as watches Rainbow Loom Creations Pinterest board and on Rainbow Loom's twitter feed @RainbowLoom.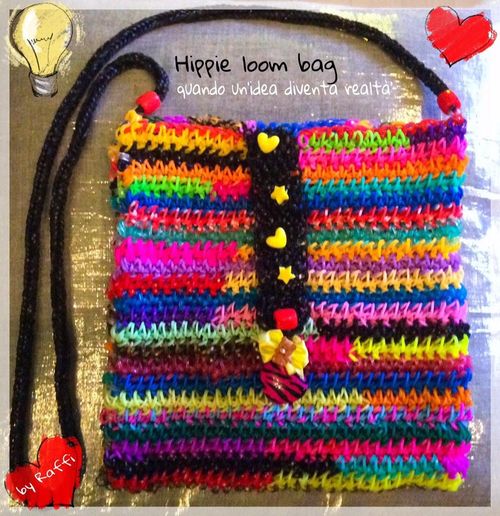 When something is so successful, others will inevitably try to copy your idea. This is what has happened with Cheong Choon Ng's invention, with copy-cat products and similar sounding names.
I am sure that Choon Ng's children played a great part in getting his product to gain traction and impact, and he calls this the 'Rainbow Loom ecosystem'. I particularly like that this has encouraged young children and adults to become creative and entrepreneurial with loom bands. I was given a bracelet by a young relative on holiday in Italy as a sign of friendship, and I was asked by another to buy one in my national colours for the Notting Hill Carnival to raise funds for her school trip.
Rainbow Loom's executive, Philo Pappas, attributes its success to the product's inherent customization and social aspects, "with kids and tweens now it is all about creating something unique and personalized, which is exactly what the Rainbow Loom does. Plus Kids love to come up with new designs and share them with each other, so there's a social element too".
So the question is - have you got a toy idea or product that can capture everyone's imagination? I know that we often advise visitors to the Business & IP Centre with their toy ideas. Through one of our Business and IP Clinics I met chess board designer Purling London who has create a handcrafted under-lit chess board for fine art collectors and professional chess players. The idea came from trying to play chess on a beach in the dark. However in this case Simon Purkis is aiming for the premium end of the market. Our Toys Industry Guide gives a pointer to which toy trends are up and which are on the way out, as well as the key companies, and links to help get started such as the British Toy Makers Guild.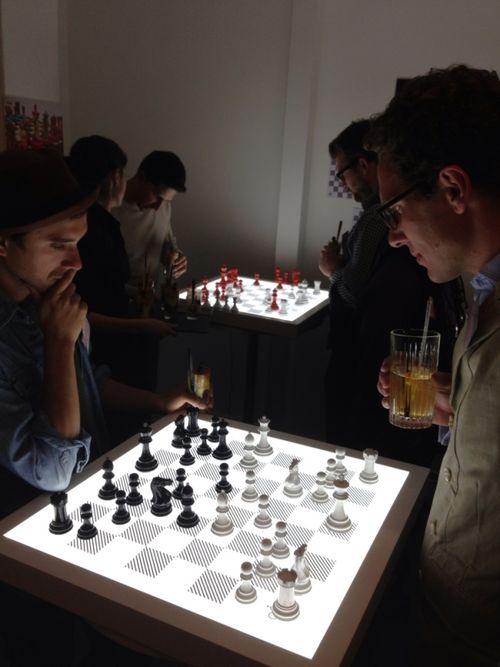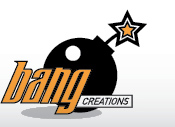 Our partner Bang Creations runs regular workshops to help get your idea to market. They work through your unique selling point, who are your customers, how to get into production, how many you need to make, and how reach your customers.
Some of their toy success stories such Laser Strike Jet Combat are featured on their website.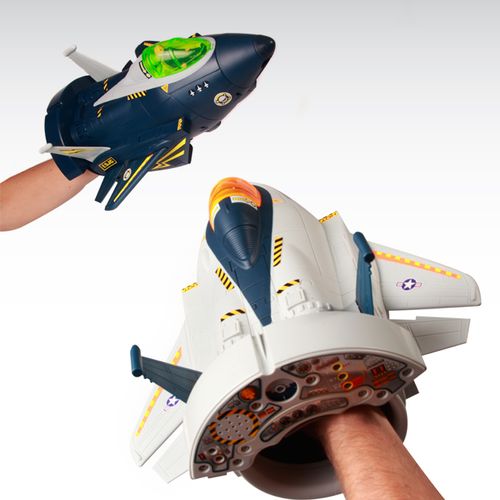 Play is an important part of life, and if you are looking for inspiration have a look at the British Library's Playtimes portal. It brings together 100 years of children's songs, rhymes and games, from conkers to singing games, rude jokes to fantasy play.
In closing, I wanted to share a quote from Choon Ng, "I knew that not many inventors have their dream come true like this one. But living it now, I treasure every moment of it. I would say this is the best time of my life".
Seema Rampersad on behalf of Business & IP Centre London
08 August 2014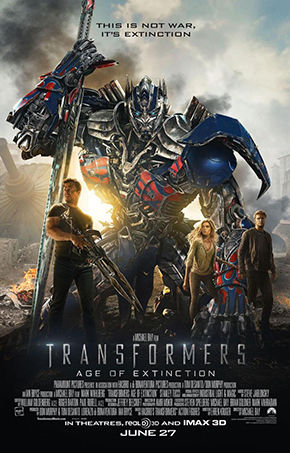 Spoiler alert! Unfortunately it was difficult to examine the IP mentions below without revealing a little of the plot, so if you haven't seen the film yet and plan to, look away now.
A couple of weeks ago, I went to see the film Transformers: Age of Extinction. I was interested in the film as Ohyo, one of the Business & IP Centre's Success Stories, has produced a limited edition of their bottle to tie in with its release. As well as being a very entertaining - almost three hours of robots, aliens, and robot-alien-dinosaurs, the IP geek in me also found much to enjoy in the many mentions of intellectual property within the film.
One of the main characters, Cade Yeager (played by Mark Wahlberg) is pretty much your standard action hero – rugged, wisecracking, good with a gun. But he's also a struggling inventor, and as such is rather more au fait with the concepts of intellectual property than you'd expect from your average blockbuster protagonist. He jokes about IP, and worries about ownership of his creations.
Discussing an invention with his friend near the beginning of the film, their main debate is over intellectual property rights. And his reaction on using a huge alien gun is 'Oh, man. I'm so gonna patent this sh*t.' (It's doubtful, of course, that he actually could, but then this isn't really a film built on gritty realism.) And it's not just Yeager: in another scene, during a battle between Bumblebee (an Autobot robot) and Stinger (an apparently new and improved Decepticon copy of his opponent), the former comments ruefully: 'I hate these cheap knock-offs'. (Then he feeds his rival's head to a two-headed robotic pterosaur, not an approach we'd normally recommend in regard to IP infringement). 
Perhaps the scriptwriters are simply demonstrating a healthy dose of self-awareness, as there is, of course, a huge amount of valuable intellectual property contained within a brand like Transformers, spanning as it does a multitude of media. From the film to the merchandise to the name itself, Transformers will be covered by a variety of IP protection, from trademarks and copyright to patents. Below is the 1985 patent (number 4,516,948) for the Optimus Prime toy, by designer Hiroyuki Obara.
The film also offers some good advice for all would-be inventors out there, in a scene where Cade Yeager confronts a scientist whose creations have had dire repercussions for the world: 'You're an inventor like me, so I know you have a conscience. Don't let your creation take control.'
Whilst, of course, most good inventions have positive outcomes, you can take control of – and learn to protect - your ideas by learning more about intellectual property here at the Business & IP Centre. 
Sally Jennings on behalf of the Business & IP Centre
25 July 2014
Naming your business, brand, product, company etc should be an easy and simple process but getting it right seldom is.
Neil Taylor, the author of The Name of The Beast, was a senior naming consultant at global brand consultancy Interbrand - the company behind such household names as Prozac, Expedia, Hobnobs and Viagra - and states that the name is the one part of the brand that you hope will never change as it is the primary means of identification for a brand.

Brands change logos, straplines, headquarters, people – some of them even dramatically change what they do (Nokia started off making forestry products and rubber boots). But often the name is the one common thread that runs throughout the entire history of a company or product. So getting the name right is imperative and most hope never to change the name.
That means that when brands do change name, it's a big and often costly deal. Remember when Opal Fruits became Starburst? When Marathon became Snickers? Oil of Ulay became Olay? Jif became Cif? All names that are still around today.
But what about Consignia – the new name that The Post Office-Royal Mail opted for? There was such a public fuss about the name – "Doesn't sound like the national institution that Royal Mail does", "Sounds like a brand of anti-perspirant (Insignia)", "Consignia means (appropriately) lost luggage in Spanish", "Unfortunately they forgot that a more common use of "consign" is to consign to the rubbish bin" - that the name Consignia has now been consigned to history as a massive failure.

The Name of the Beast (The perilous process of naming products, companies and brands) looks at the practical aspects of naming. How do you come up with names in the first place – what sort of name should you go for, what makes a good name etc? How do you make sure it doesn't mean something awful in another language? How do you make sure that you don't steal someone else's name by accident (and then get taken to court)? How do you convince cynical colleagues, customers and journalists that your name isn't worthy of the usual frenzy of devilish derision?
Within this humorous and easily readable book are tales of big brands, naming disasters, a smattering of insider knowledge and how 21st century super-brands like Google and Starbucks have built their empires on names with strong stories behind them.
Ziaad Khan on behalf of Business & IP Centre
30 May 2014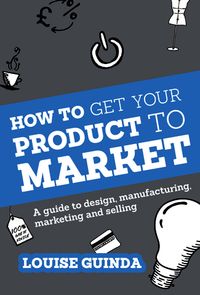 "The biggest problem most people with great ideas have is just not knowing where to start and what to do. I think that's the greatest barrier to market" - Patrick Mathews, Breffo
This is a quote from page 109 of How to get your product to market by Louise Guinda, which nicely sums up the purpose of this book

This book goes a long way to solving this problem. It is a step by step guide which can assist an entrepreneur in taking the idea in their head and turning it into a reality in the market place.

Written in easily digestible chapters covering topics such as ensuring that the idea is new, checking that a market for the product actually exists, and manufacturing and prototypes, the book takes the reader on a journey through the process of becoming an entrepreneur.

Each chapter includes a tip, based on the subject of the chapter, and a handy 'Chapter Wrap-up' reiterating the main points of the chapter.

It helps that the writer herself is an inventor and entrepreneur and has been there, done that, and has now written the book.
I would strongly recommend this book to anyone who has come up with a product idea, and who wants to bring it to the market.
Maria Lampert on behalf of Business & IP Centre
You can read a free PDF sample of How to get your product to market here.
Amazon review by Karen Wilson - Being someone with an good idea but no clue of what to do next, this book was extremely helpful and packed with information and great advice. It was easy to read and make notes and really gave me the inspirational push I needed to continue with my product idea.
14 January 2014
I first met Tristan Titeux of Empatika when he joined our Innovating for Growth programme in September 2013 after attending one of our special 'bring a friend' Growth Clubs.
Empatika specialises in designing and making contemporary bespoke fitted furniture and also offer an eco-friendly option of furniture made of recycled cut-offs (see our post on Recycling Business Resolutions).
They are passionate about what they do, listen to the ideas of their customers, consider their needs and in partnership with them create a design that matches exactly what their customers have in mind.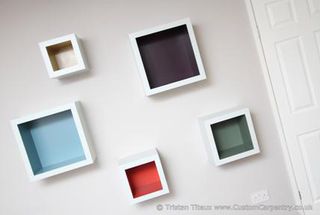 Random Floating Tubes, designed by Empatika
Although already a thriving business, Tristan applied for a place on the programme because he wanted to grow. Innovating for Growth gave him one-to-one advisory sessions with our expert partners and advice on his business growth strategy, his branding and marketing approach, his product development strategy and his trade mark protection.
 I chose to follow Tristan during his time in the Innovating for Growth programme by attending his one-to-one advisory sessions and observing his progress throughout the programme.
As a member of the Innovating for Growth project team, I did research work for Tristan and helped him identify market and consumer trends in the home and furniture industry, relevant quality and environmental standards, contact details of possible partners. I also helped him with trade mark clearance search, before he applied for new trade mark registration.
The programme helped Tristan identify the essence of his business and the business values that make his products and services different from his competitors, so that he can then establish a network of partners around the UK who will apply the same values and principles under his brand.
As a result, he is in the process of re-designing his website, trade mark and promotional material to reflect his business essence and values. He is also in the process of acquiring suitable business partners who will follow his stated business values and ethos.
Watch this space for the next stage for Empatika!  
If you are an ambitious London-based established business want to apply for up to £10,000 worth of funded advice and support tailored specifically for your business, have a look at our Innovating for Growth programme and apply before 24 March.  
Irini Efthimiadou on behalf of Business & IP Centre 
25 November 2013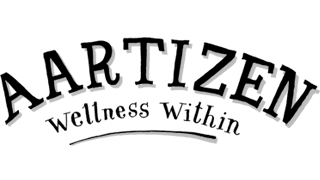 One of the best things about my job is hearing from our customers about how we have helped them start or grow their business. And this can happen in the most unlikely of circumstances.
It would appear that my daily source of for coffee and croissant is turning into an adopter of Business & IP Centre success stories. First I discovered that Sourced Market in St Pancras station was selling the amazing Amelia Rope brand of chocolate, which has now become an occasional treat for me or lucky recipients. But just yesterday I discovered Aartizen cold pressed fruit and vegetable juices.
While waiting patiently waiting for my Monmouth Street cappuccino to appear I was asked if I would like to try a sample of a new brand of juice. I plumped for the Beetroot, blackcurrant & apple juice, and found it delicious, and noticeably less sugary than more familiar brands. The friendly and persuasive stall holder encouraged me to try the remaining three flavours of Carrot, orange & apple, Orange & Wheatgrass and Apple, cucumber & kale. After chatting for few minutes about her new venture I offered my business card in case the Centre could be of help in growing her business. It was at that point I discovered Aarti Bhanderi-Shah had been using us for several months to research the market and plan her business, and that she is a big fan of the Centre.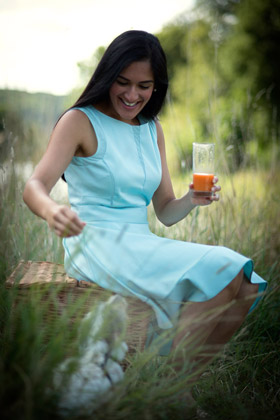 Aarti felt she was too new a business to be counted as a success story. But to me, the fact she has pursued her dream of becoming her own boss and established a strong brand with four delicious products in new niche sector of cold pressed fruit and vegetable juices is a great achievement. I also love the way she has combined her name with a suitably artisan sounding trademark.
On her leaflet Aarti explains the advantages of cold pressed juice.
Most juices you buy in the shops are pasteurised or flash pasteurised so they have been heat-treated using at least 60C or 140F to preserve them. The heat destroys many vitamins and minerals so you end up drinking a sugary stew.

We don't like the idea of losing nutrients so we use a cold press method that does not use any heat and respects the ingredients. The final result is a fresh and delicious juice bursting with goodness and vitality.

Contains juice AND pulp… as Nature intended
This wonderful pulp contains fibre to help your digestion and maintain a happy tummy. So shake the bottle, smile and drink up for a glorious glow.
On her About Me page Aarti talks about her inspiration:
As a pharmacist and alternative health practitioner, my mother appreciated the power and necessity of conventional medicine as well as recognising the healing powers of alternative therapies. She would recommend her patients with skin conditions such as eczema to consume "good fats" such as avocado, nuts and seeds. To help treat colds, a soothing hot drink made from fresh lemon, turmeric and honey would be recommended alongside Benylin. As a society we are starting to realise that Mother Nature usually has something in her precious garden that will heal and repair.
...
As a foodie and a nutritionist-in-training, I am fascinated by the concept of "you are you what you eat". Consuming fresh, natural produce that is minimally processed will boost your energy levels and you'll feel truly alive. Sadly, many children and adults overload their bodies with processed foods that tend to be high in salt, fat and sugar. And this is what lies at the heart of the obesity and diabetes epidemic.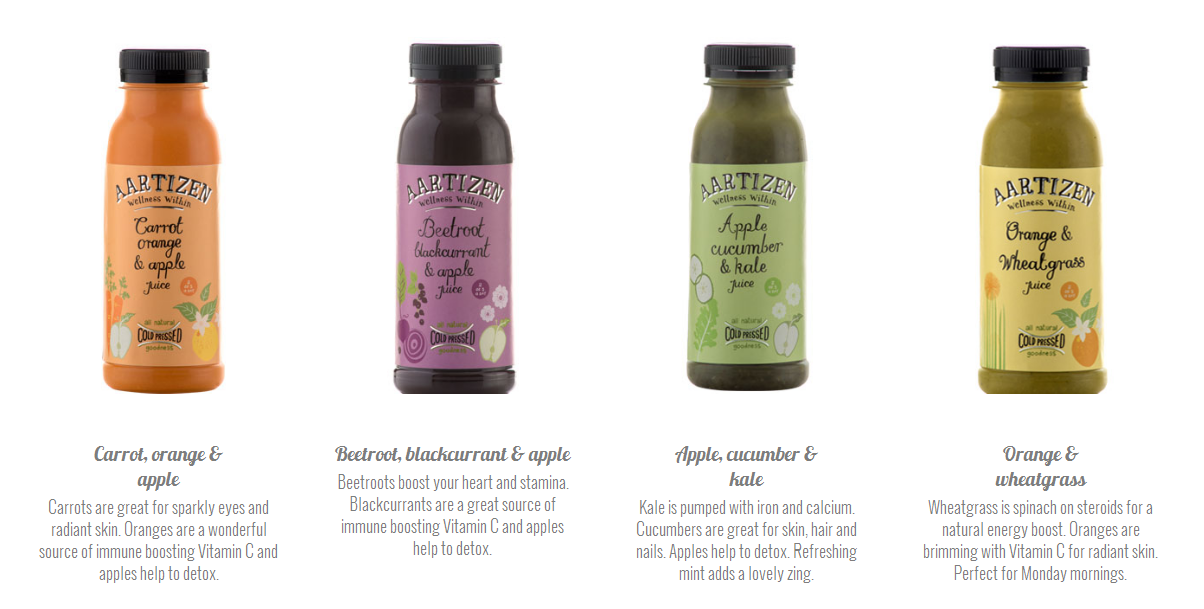 25 October 2013
This week sees the publication of our new Intellectual property guides.
A brief introduction to patents and patent searching
A brief introduction to trade marks and trade mark searching
A brief introduction to registered designs  and registered design searching
A fourth guide, relating to Copyright, is in the pipeline.
These guides provide an overview on intellectual property as a whole and then a bit more in-depth information about the form of intellectual property covered by that particular guide. There is a section in each guide which covers searching and outlines the free databases available via the internet, what they cover and where to find the 'Help' section on each database.
These guides are designed to serve as a starting point for intellectual property searching and as a follow-on to the more detailed intellectual property guides published by the Intellectual Property Office UK (IPO UK) on their website at www.ipo.gov.uk  
You can find all of the guides on our website and we also run intellectual property workshops and webinars which you can book online.
Maria Lampert on behalf of the Business & IP Centre
02 September 2013
My new favourite trademark was spotted on my way to work today, and is rubbish.
More accurately, it is What a Load of Rubbish! And I was pleased to see they have registered both their logo and text at the UK Intellectual Property Office at UK00002525927.
I love their combination of a cheeky but memorable name, which is reinforced on their website whataloadofrubbish.com.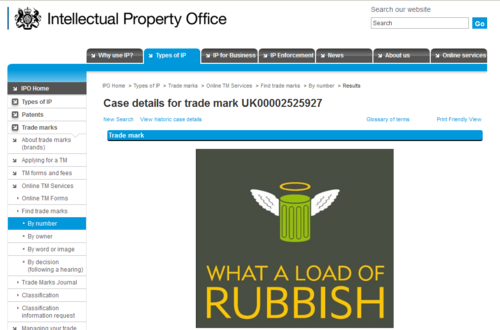 Their trademark registration page.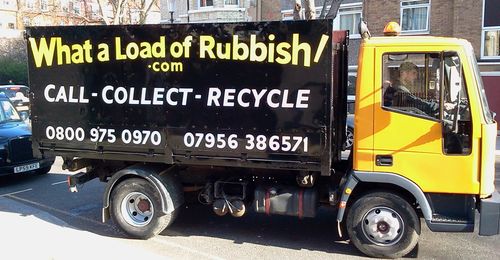 The lorry in question.
Neil Infield on behalf of the Business & IP Centre
Neil Infield on behalf of the Business & IP Centre
14 August 2013

Last week I attended an Innovating for Growth (I4G) project workshop on Maximising Your Brand. It was presented by Alistair Bullen and Rory Muldoon from ABA | The Business Brand Agency, in a very chatty and informal style.
The idea was to introduce some of the key elements of branding, and to indicate how they will be able to help companies on the I4G program in one to one meetings.
After introducing ourselves and delivering our thirty second elevator pitch, Alistair and Rory  explained the difference between a corporate identity and building a brand.
They used the analogy of a car to explain the role of branding. Until you lift the bonnet you can't fix the car, and until you know what the other cars are on the road are, you can't start the race. Also you need to be clear on what kind of car you want to be.
The first stage for ABA is to get under the skin of the company - not straight into 'fixing the logo'.
They asked us all to write down our ethos, and our competitors. This is what I put for the Business & IP Centre.
Ethos - To use our collection of business information to help start-ups and small companies
Competitors - Other libraries with business information (City Business Library), London Enterprise Agencies, University business support services.
Then they introduced the concept of how each companies Raw Ingredients feed into the Blend of Positioning, Personality and Brand architecture) which helps to define the Brand Essence.
Without working out what your Brand Essence is, you can't progress successfully.
There are four vectors of your brand:
Products and services - How people feel about the things you produce
Environment - The way people feel when they enter your office
Behaviour - The way that you answer the telephone
Communication - How you speak to your audience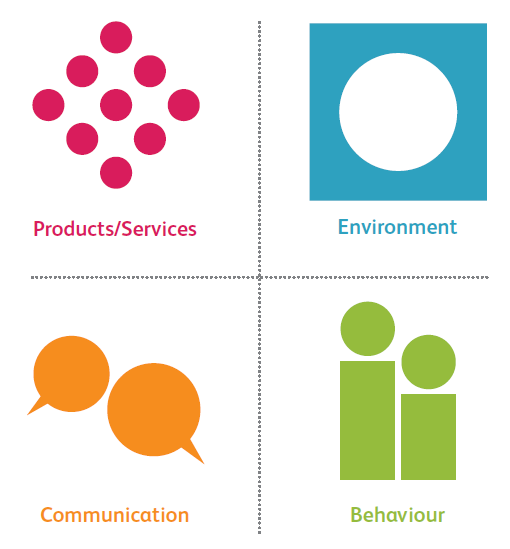 You should find out what your customers think about your service by asking them using a straw poll using Survey Monkey etc, but don't be defensive about the results.
We then spent  some time reviewing a set of brand personalities to see which two or three most closely matched our brand essence. I chose Sage and Explorer for the Business & IP Centre.
Next we watched an interesting TED talk from Simon Sinek on how great leaders inspire action. He said great brands start with the Why, not the What. For example Apple aim to make products that challenge the status quo, they believe in thinking differently. Because of this they make great products.
You should always start with Why you exist, then follow with How you operate and then What you produce.
The why is always much more compelling than the what, so make sure you use it in all your brand communications.
We then looked at models of brand architecture:
Monolithic - a single name that is master on all products or services in a range - products are identified by alpha or numeric signifiers - e.g. BMW
Endorsed - individual brands supported by a corporate master - working in tandem e.g. Kellogg's Cornflakes
Branded - product name is king e.g. Persil from Unilever
Alistair and Rory recommended a book called Fascinate - Your 7 Triggers to Persuasion and Captivation by Sally Hogshead.
Why are you captivated by some people but not by others? Why do you recall some brands yet forget the rest? In a distracted, overcrowded world, how do certain leaders, friends, and family members convince you to change your behavior? Fascination: the most powerful way to influence decision making. It's more persuasive than marketing, advertising, or any other form of communication. And it all starts with seven universal triggers: Passion, Mystique, Prestige, Power, Rebellion, Alarm, and Trust.
TEDxAtlanta - Sally Hogshead - How to Fascinate
And
Eating the Big Fish: How Challenger Brands Can Compete Against Brand Leaders by Adam Morgan.
I found the workshop challenging, but also engaging and fun, and I could hear the attendees animated discussions about their brand values as they left the session.
If you want to apply for £10,000 worth of bespoke advice and support for your business, have a look at our Innovating for Growth programme and see if you qualify. 

Innovating for Growth is part-funded by the European Regional Development Fund. 
Neil Infield on behalf of the Business & IP Centre
Innovation and enterprise blog recent posts
Tweets by BIPC
Innovation and enterprise links
Other British Library blogs