13 May 2014
Crowdsourcing Comic Art
This month Comics Unmasked: Art and Anarchy in the UK opened at the British Library, a major exhibition celebrating the UK's rich heritage of mainstream and underground comic and comic art. Though much of the exhibition focuses on work produced by recent icons of the genre - Neil Gaiman, Alan Moore, Posy Simmonds - the British Library collections contains a wealth of early work from artists both iconic (James Gillray, George Cruikshank) and those whose work is unknown, forgotten, and unattributed.
As we are a library, much of this work is hidden away inside books, making it hard to find. This is where we need you.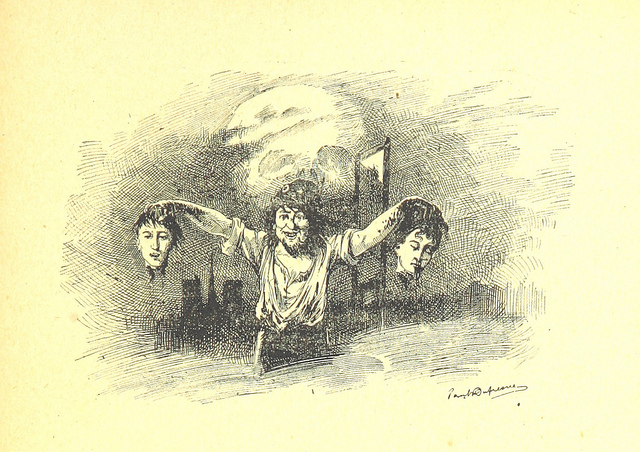 Last year we released a collection of over a million images from the British Library's 18th, 19th, and 20th century digitised book collections into the Public Domain for unrestricted use and reuse (for more info see 'A million first steps'). As we used automated processes to clip these images from each digitised book, we knew very little about them apart from the title of the books themselves. Since then members of the public have added over 80,000 tags to these images, thereby aiding discovery of and research using the collection. As a result, certain patterns have been identified: there are many portraits, there are many maps, there are many beautiful decorative flourishes. But there is also a wealth of comic art in the collection: including reproductions of and homages to Georgian satire, gentle late-19th-century humorous illustration, picture puzzles, political drama, and early-Victorian cat memes.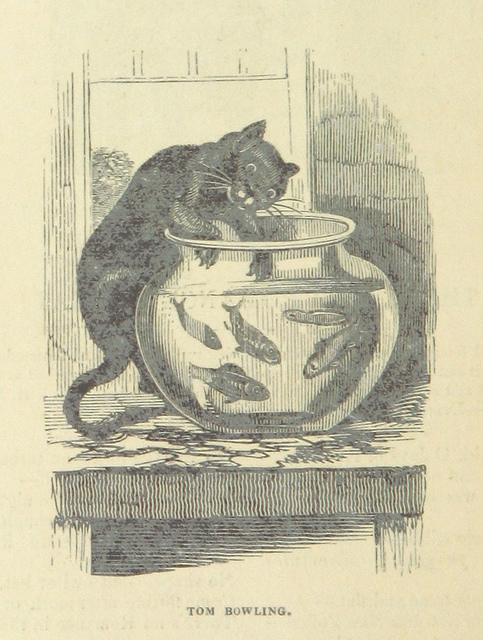 We have collected these together in Flickr under the tag 'comic_art' but we suspect there are many more hidden comic treasures to be found.
This is where you come in. All we ask is that you to head to the British Library Flickr page, enter some creative search terms in the search box (remember to select 'The British Library's Photostream' from the dropdown, or alternatively enter the URL https://www.flickr.com/search/?w=12403504@N02&q=YOURSEARCHTERMHERE into your web browser), browse the collection, tag any humorous, funny, satirical, ribald, or comic art you find with the tag 'comic_art', and share them via your prefered social network.
Update 14 May. We have two sets that refresh daily: 'Illustrations needing tags!' and 'Unseen Illustrations'. These sets represent the least tagged and least seen of the 1 million images. One approach would be to pick through those each day in search of comic art!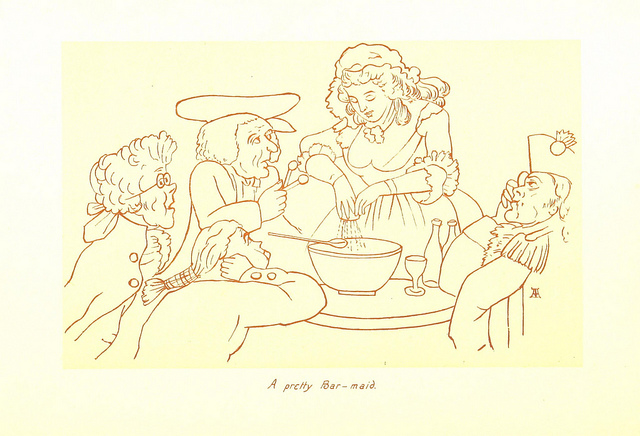 Before Comic Unmasked closes we'll collect them all together as a set and report back on the fruits of your labour. Your efforts will help us unlock the secrets of the collection for the benefit of all, so we look forward to seeing what you find!
James Baker
Curator, Digital Research