13 August 2014
Digital Music Lab: Analysing Big Music Data
Vast quantities of data are being generated every day, in increasing volumes, at increasing speeds and of increasingly complex variety. Today, the majority of this data is digital. With increasingly powerful computing systems and larger storage sizes, research across large datasets has become possible.  Yet engagement with data at this scale presents significant logistical challenges. As data increases in size and complexity, its management becomes more difficult, creating problems for 'traditional', hands-on approaches to curation and processing.  Datasets like this are known as Big Data.
While this definition focuses on the challenges that today's volumes of information create, Big Data also presents fascinating opportunities for research.  Analysing large and complex datasets has applications across business, government, public health and throughout academia.
Recognising the potential for making vast amounts of rich data more accessible and easier to interpret by the public, the Arts and Humanities Research Council (AHRC) has funded 21 Digital Transformations in the Arts and Humanities projects as part a £4.6m investment in Big Data.
Digital Music Lab – on which the British Library is partnering with City University London, Queen Mary University of London and UCL - is one of these projects.
Big Music Data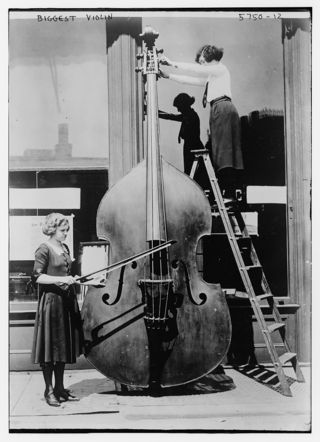 Contemporary trends in music research – particularly in the fields of ethnomusicology and the study of performance in Western classical music – are moving increasingly toward data-oriented, empirical methods to answer research questions.  This approach can benefit from computational methods of inquiry. Using digital sound files, music researchers can use audio analysis and processing tools to extract information on features like timing, dynamics, chord progression and melody. Thus far however, this research has been limited to relatively small sound collections.
Conversely, researchers in Music Information Retrieval (MIR) have begun to explore the use of analytical tools across large datasets, particularly in commercial applications, exploring things like acoustic similarity between large-scale collections of recordings, music fingerprinting and automated identification. Users of some of today's music streaming services may be benefiting from MIR tools in features like music recommendation and playlisting.
While there are differences between the terminologies, methods and goals of MIR and musicology, there are areas in which the work of one can benefit the other.  If enabled to use software tools to extract information from large corpuses of recorded sound, music researchers can answer more complex questions about the development of musical performance, such as how performance style changes over time or between locations in relation to a particular work or genre, or what influence a particular composer may have had on another.
The British Library is custodian of the nation's recorded sound collections, and we have a vast digital sound archive at our fingertips.  Using sound recordings from our extensive collections, alongside those of I Like Music and CHARM, researchers will be given access to a wealth of material to enable the large-scale analysis of recorded music.
Bringing musicologists together with computer scientists and content holders, Digital Music Lab will bridge the gap between musicology and music informatics: proposing and developing music research methods and a software framework for analysing big data collections, and producing data from the analysis of recorded sound collections. Through this collaborative approach, the project aims to enable a better understanding of music performance and music in general, and will benefit areas such as music search and recommendation, music archiving and indexing, production and education.
The results of this analysis will, where possible, be made available to the research community; enabling reuse and further collaboration.  The tools developed will be made available under an open source license.
Digital Music Lab is being led by Dr Tillman Weyde, Senior Lecturer at the Department of Computing at City University, with Co-Investigators from City University London, Queen Mary University of London, University College London and the British Library, and is due to complete by the end of March 2015.
For further information and updates, see the project website at http://dml.city.ac.uk/
Adam Tovell
Digital Music Curator, British Library