16 January 2015
Meet Rob Sherman in the Lines in the Ice gallery tomorrow
Tomorrow Rob Sherman, the British Library's current interactive writer-in-residence funded by CreativeWorks London & The Eccles Centre for American Studies, will be hanging out  in the Lines in the Ice exhibition all day (well during building opening hours from 9:30am to 5pm - we don't make him sleep here!), talking to visitors about his work and answering questions. So if you will be in London and are interested in Rob's project, then please do drop in, information about visiting the Library is here.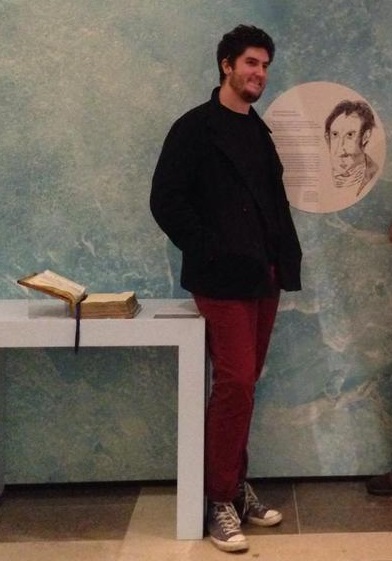 Rob Sherman standing next to his installation in the Lines in the Ice exhibition
During his residency, Rob has created original art, both physical and digital, in response to the exhibition; including a book hand bound with support from the Library's Collection Care department (you can read about the making of the book in their blog here). This book was artificially aged to look like it is a real traveller's journal from the mid 19th Century and is on display in the gallery, you may have seen it and curiously looked through the pages!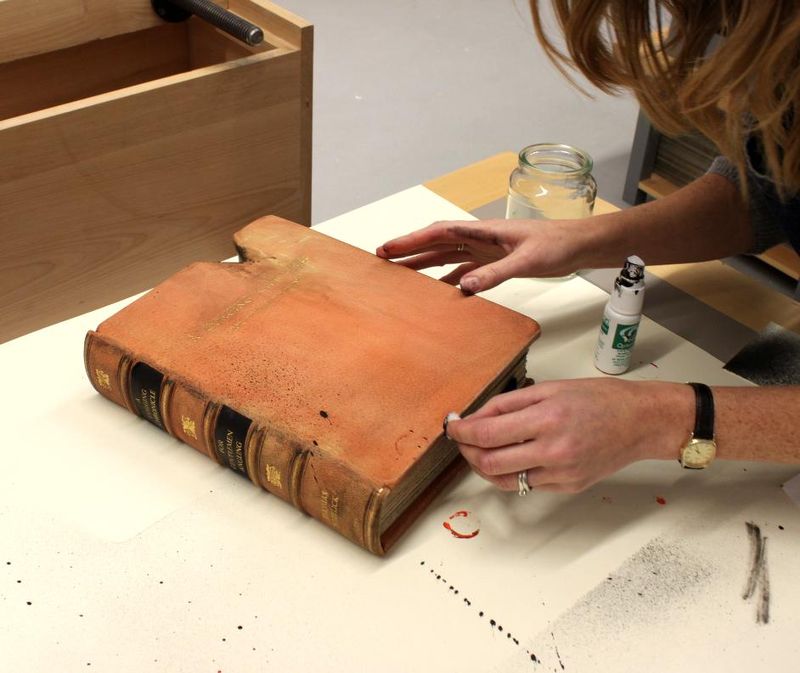 Isaak Scinbank's diary being artificially aged with a little help from Library conservators

Also in the exhibition is a "digital cairn", which is a piratebox, i.e. a little web server which can only be accessed in the exhibition itself and which, when explored using a wireless device, will reveal some of the secrets about the travels of a man called Isaak Scinbank between the years 1852 and 1853 (note this is a fictional character created by Rob, but a character whose narrative is related to the real historical accounts of the lost Franklin expedition).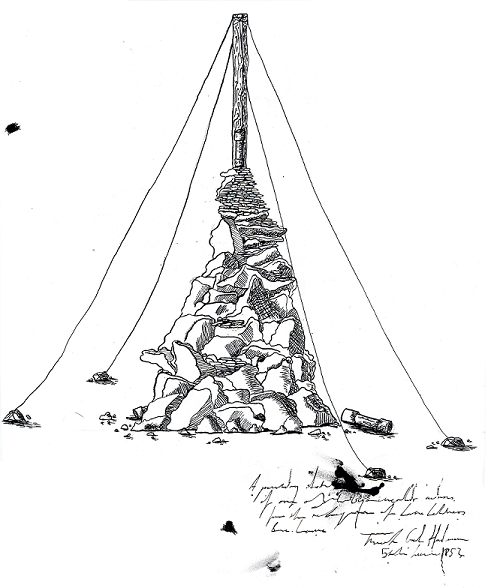 Rob Sherman's sketch of a cairn
If you can't make it to the Library to meet the man himself, then please do take a look at Rob's fascinating research blog at http://onmywifesback.tumblr.com/. 
Stella Wisdom
Curator, Digital Research