18 February 2015
THATCamp British Library Labs
On 13 February the British Library hosted a THATCamp (or 'The Humanities and Technology Camp'), a participant-driven, unconference where humanists and technologists of all skill levels learn and build together in sessions pitched and voted on at the beginning of the day.
From ten initial proposals, seven sessions ran that covered topics including extracting intangible attributes from text, big data musicology, metadata visualisation, teaching visual sources, tools, collaboration, and experimenting with British Library data.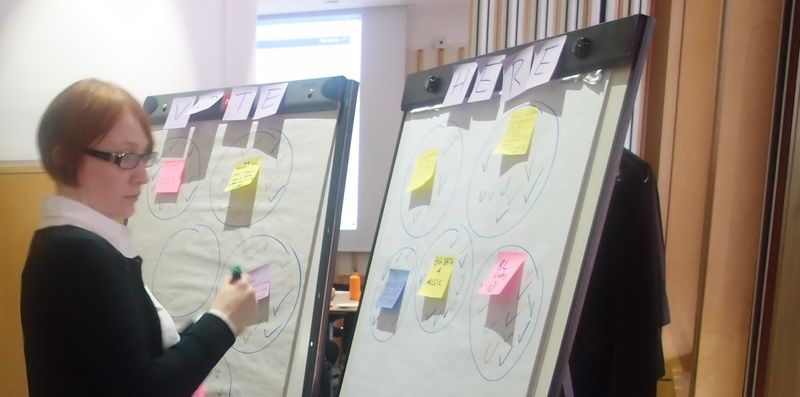 In the finest THATCamp spirit we didn't just talk but also made things, including a series of sample lesson plans for working with digital images using image analysis tools, and a MoPad full of links, suggestions for further reading, and discussion points.

Since the event Owen Stephens has written a blog entitled 'Talking about Tools' reflecting on the session he proposed. As more blogs emerge I shall add them here.
UPDATE 18/02: Emmanouil Benetos has written up 'DML project at THATCamp British Library Labs'.
UPDATE 24/02: Francesca Benatti has posted up her 'Report: THATCamp British Library Labs' and Simon Brown a short report at the Listening Experience Data blog.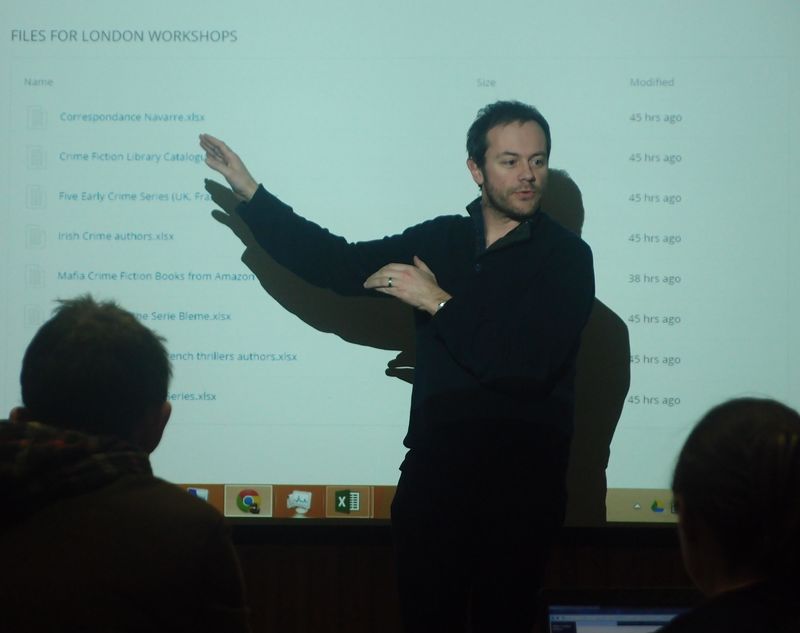 For my own part, I was fascinated to see an evident tension across the day between approaches that saw digital tools and methods as interventions in research processes and approaches that saw digital tools and methods as enablers of explanation at the end of research processes; or - to put it crudely - between 'data, in data out' and 'data in, visualisation out'. Whether or not the ecosystem of 'pretty' software that we inhabit is to blame for this was unclear, but as touched on during a discussion around 'boring' research software it will be interesting to track over the coming years whether humanists come to prefer flashy, end-project tools to softer, more mundane software skills.
We are grateful to the Arts and Humanities Research Council Visualising European Crime Fiction: New Digital Tools and Approaches to the Study of Transnational Popular Culture project for their support of THATCamp British Library Labs. For more information about the project, please visit: internationalcrimefiction.org
James Baker
Curator, Digital Research
---
This work is licensed under a Creative Commons Attribution-ShareAlike 4.0 International License. Exceptions: embeds to and from external sources