10 May 2016
BL Labs Awards (2016): looking for entries now!
The BL Labs Awards formally recognises outstanding and innovative work that has been created using the British Library's digital collections and data.
We are currently looking for entries – so please help us spread the word by tweeting, re-blogging and telling anyone who might be interested about the Awards.
The BL Labs Awards is commending work in four key areas:
Research - A project or activity which shows the development of new knowledge, research methods, or tools.
Commercial - An activity that delivers or develops commercial value in the context of new products, tools, or services that build on, incorporate, or enhance the Library's digital content.
Artistic - An artistic or creative endeavour which inspires, stimulates, amazes and provokes.
Teaching / Learning - Quality learning experiences created for learners of any age and ability that use the Library's digital content.
The deadline for entering the Labs Awards (2016) is midnight BST on 5th September 2016. Shortlisted entrants will be notified via email by midnight BST on Wednesday 21st September 2016. A prize of £500 will be awarded to the winner and £100 to the runner up of each Awards category at the Labs Symposium on 7th November 2016 at the British Library, St Pancras, courtesy of the Andrew W. Mellon Foundation.
The talent of the BL Labs Awards winners and runners of 2015 has led to the production a remarkable and varied collection of innovative projects. Last year, the Awards commended work in three main categories – Research, Creative/Artistic and Entrepreneurship: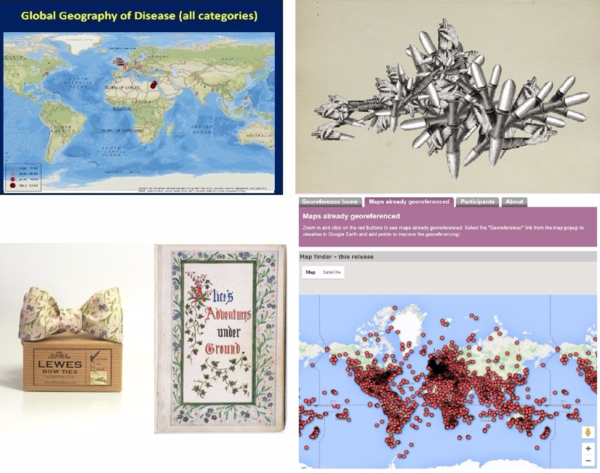 For any further information about BL Labs or our Awards, please contact us at labs@bl.uk.