06 May 2016
Success story: the @BL_Labs Roadshow (2016)
The BL Labs Roadshow has been successfully completed for another year. Labs and members of the Digital Scholarship team visited 18 host institutions in the UK and Gothenburg, Sweden from February–April 2016, presenting to and collaborating with over 730 people in the process.
Map: Roadshow (2016) visited locations in the UK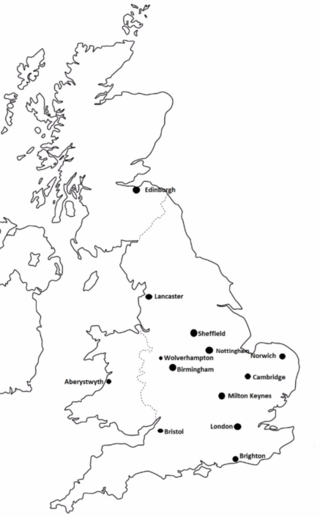 Through the Roadshows, we imparted knowledge and facilitated access to the British Library's digital world, providing a platform of support and inspiration for the use of the British Library's digital collections and data in exciting and original ways.
We also promoted our annual BL Labs Competition and Awards, which encourage and recognise the outstanding and innovative use of the Library's digital content. The Competition closed for entries on 11th April and we received 22 entries, many of them of a very high standard. There is an equal number of Digital Humanities and Arts based entries as well as several Computer Science projects and a few community based and entrepreneurial proposals. The two Competition finalists will be decided on 25th May. The Awards remain open for entries until midnight BST on 5th September 2016. 
The feedback we have received about the Roadshow events shows that over 92% of respondents rated their overall enjoyment of the events as 4.5 out of 5.
The Roadshow provided us with fantastic opportunities to meet and connect with a great many people with a variety of research backgrounds and an interest in the potential of digital collections to develop their work. Such research interests range from mapping, linguistics, history, education and publishing to health, commerce, law, videogames, data visualisation and digital archiving – and everything in between!
Overall, we received more than 250 expressions of interest about our digital collections at the Roadshows. These interactions have shown us that there is a great and varied appetite for the use, access and knowledge of the British Library's digital content in the public and academic arenas, as well as beyond. BL Labs looks forward to building upon the success of the Roadshows and our other projects throughout the year – watch this space!