12 July 2016
Ruby Dixon Work Experience
Posted by Ruby Dixon, currently a student at Graveney School and on work-experience at BL Labs.
Day 1: Monday 27/6/2016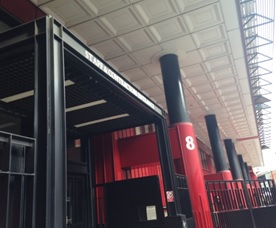 Arriving at the British Library staff entrance.
My name is Ruby Dixon and I am 16 years old. I am currently a student at Graveney School in south London and I have just finished my GSCEs. Today I began my first ever work experience placement which I am undertaking at the British Library. I have been placed with BL Labs in the Digital Scholarship department, where I am working with Mahendra Mahey (Project Manager of BL Labs) for the next two weeks. Following lunch, after I had completed a health and safety induction, Mahendra sat me down to tell me all about what BL Labs does. I have now discovered that BL Labs is all about making the digital collections of the British Library available to people to experiment with and this is achieved through various ways, such as by finding some of these collections and putting them online, running competitions, awards and working on projects. However, I also learnt some pretty astonishing statistics, for example the British Library is home to at least one hundred and eighty million items (this is probably an underestimate) and only one to two percent of these items are digitised, although the number of digital collections is always increasing. As well as finding out more about BL Labs, I also had the chance to attend my first work-related meeting which was looking at new ways to engage the public with the Library's digital items, and this was a new and positive experience for me. Overall, I had an interesting introduction to the British Library on my first day here.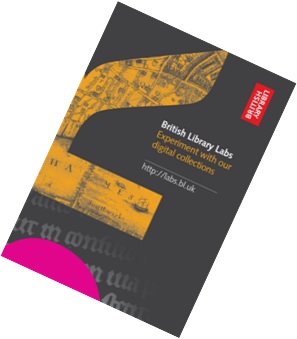 BL Labs leaflet describing their role in the Library.
Day 2: Tuesday 28/6/16
Myself and Mahendra kicked off my second day by introducing me to the http://data.bl.uk website, which will enable some of the Library's digital collections and datasets to be available for direct download. As part of this work, I began looking at the Single sheet digitisation project, checking that existing draft entries were consistent and making appropriate amendments. Later on, Mahendra went through with me the plan of what I would be getting stuck into during my work placement, and I was very excited to get started. For most of the day I was checking these pages and in total I managed to go through twenty-seven pages. Towards the end of the day, I began drafting this blog and here I am now, writing it. In conclusion, I felt that today I started to do some proper, professional work which I found very enjoyable and, you may think that this is outlandish, but I also found it energising, a refreshing boost after many exams.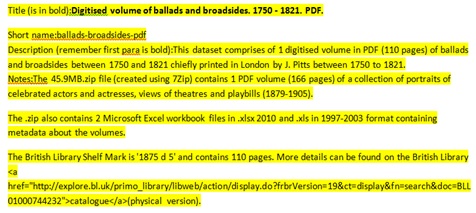 An example of the work I was doing: it shows part of one of the Single sheet digitisation sheets.
Day 3: Wednesday 29/6/16
During the first half of my day I began to work more on this very blog which is now cast upon your very eyes, editing bits here and there and adding new experiences in. This was essentially what my morning was made up of: drafting and re-drafting. Following lunch, I met Frances Bean (Programme Support Officer, St Pancras Transformed Programme. Operations Division) and learnt all about what the St Pancras Transformed project does. After being shown around and being told which parts of the project contribute directly to the Library, I was whisked away to a meeting about the Library's soon-to-be new catering company. There were many more people at this meeting than my first meeting, making me feel a little more important and professional which was fun. Generally I had a good, hands-on day today, where I could really get down to doing some work and enjoy spending my time doing so.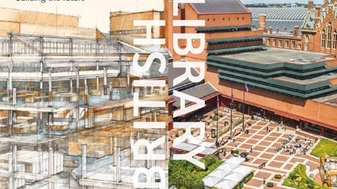 The St Pancras Transformed logo.
Day 4: Thursday 30/6/16
The fourth day of my work placement arrived and I couldn't wait to jump right into the working day. In the morning I met Karen Bradford and she told me about her job as a conservator, which - I learnt - includes protecting and conserving the physical items of the Library. I then had a tour around the conservation studio where I got to have a special sneak peak at some of the work that the conservators get up to, which was remarkably interesting. Then, in the second half of my day, I was with Ria Bartlett (Learning and Digital Programme Manager) in the Learning Centre. For the first bit of the afternoon I went along with a school/college group who had come to the Library for a Shakespeare workshop. 
As they were being shown around the Shakespeare exhibition, I seized the opportunity to look around it myself. I thought it was fascinating and personally I found it very enjoyable too. Later on, I went to a talk which was based around the British Library's sisterhood collection (more information can be found here: http://www.bl.uk/sisterhood). Ideas about feminism were discussed as well and the Women's Liberation Movement and the Suffragettes were mentioned too, making it an interesting insight into the past and current lives of women.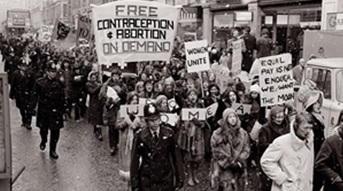 The Women's Liberation Movement protesting.
Friday 1/7/16:
Pacing into work this morning, a sense of enthusiasm stirred in the pit of my stomach making me feel raring to go, to tackle another day of work. When I got in, Hana (Project Officer of BL Labs) showed me how to upload competition entries to the Labs website, which I then went on to do by myself. This work involved me uploading some of the 2016 Competition entries to the BL Labs website, for example one of these entries was 'Existing in your Mind' by Jeremiah Ambrose: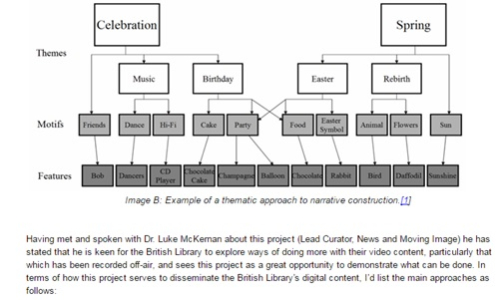 A snapshot of the entry from 'Existing in your mind' by Jeremiah Ambrose.
I uploaded two other entries as well and they can be accessed via the link above. Once I had finished this, I began to update the 'Previous entries and ideas for the BL Labs Competition' page on the Labs website, checking the text carefully for accuracy. Following lunch, I then did a review of my first week here, going through what my work placement has been like so far with Mahendra. I came to the conclusion that I was pleased with the progress that I had made this week and personally, I have found it really interesting and exciting. To be perfectly honest, however, I cannot quite believe that my first week is actually over!
Monday 4/7/16:
As I eagerly pulled the door to the staff entrance open, a slight shock of surprise hit me as I realised that this is already my second week of work experience. "That went quickly!" I silently think to myself as I slide my staff pass over the reader, allowing me to enter the building. I must admit that is one of the things I really love: being able to access 'staff only' areas. Anyway, today I was working on different projects and floating between each one. First of all I started to update the digital collections on the Labs website, by adding collections that did not exist on the site, and checking that the openly licensed collections on the Digital Asset Register (DAR) (an internal document which lists the Library's Digital Collections) were also on the Labs site. Next, during the second-half of my day after a tasty lunch, I began to create a collection of Finnish books out of the 65,000 digitised 19th Century Microsoft books which is proving to be an interesting task so far. This work involved me looking at the spreadsheet containing the 65,000 books themselves and filtering them out to find books relating to Finland. I have actually written a separate blog post about my work on this project which can be accessed here.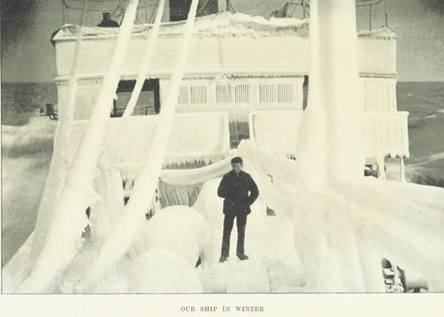 One of the British Library Flickr Commons images found by searching 'Finland'. This image can be viewed here.
Tuesday 5/7/16:
After arriving for my eighth day of work experience I was taken to a meeting which brought the Digital Scholarship team together and discussed the progress made in different areas. Hearing about the different roles of each person on the team was interesting as I learnt all the different jobs needed to make the Digital Scholarship team work. Once the meeting had finished I continued to update the Labs website, again by checking that the digital collections on the DAR could also be found on the site itself.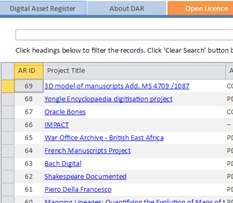 A screenshot of the Openly Licensed collections that can be found on the DAR
During the second half of my day I continued with my Finnish project, developing various techniques to try to find items for the collection. Once I had finished doing this I started to organise my Finnish spreadsheet to make it clearer and neater. I also organised my Finnish blog post to make it look more presentable, as well as adding how I had continued with this project today.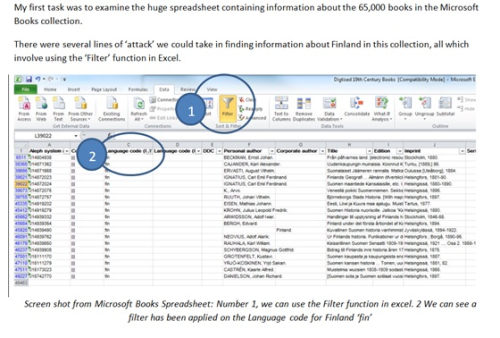 A sneak peak of part of my Finland blog post.
Thursday 7/07/16:
A sense of excitement rumbled deep inside my stomach this morning as I arrived into work and remembered what my plans were for the day. During the beginning of my day, I  worked with a few members of the Learning team and I was able to observe a workshop, run for a school group of pupils aged 9-10. They seemed very lively and bubbly and asked many questions, some of which I am pleased to say I could help answer. Afterwards, I met up with Karen again and she took me to a photo shoot. Elizabeth Hunter, Senior Imaging Technician, was photographing furniture from the 18th and 19th centuries that is going to be moved to Boston Spa, since it is not needed at St Pancras anymore. It was fascinating for me to watch how she had to set-up the different angles she was taking images from and the way lighting affected the quality of the picture. Personally, I find photography very interesting and I am taking it as an A-level in the next academic year but I do not actually have any experience in this field yet, so this was really a fantastic opportunity for me and I thought that it was a great insight into the art of photography. I even got to star in one of the photos!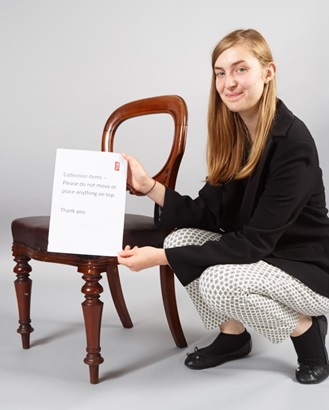 A photograph of myself with a 19th century chair
Overall I really enjoyed today and I felt that I was able to get really involved, making it a very interactive working day .
Friday 08/07/17:
Remembering that it is my last day as I yank the door open to the staff entrance for one last time, a cloud of gloom seems to hover over me. However, it soon passes as I realise that this is not a day to be miserable, it is a day to celebrate the wonderful time I have had at the British Library. With a refreshed smile cast upon my face, I head to my desk and set-up my work for the final time. During the morning, I made some concluding changes to each of my blogs - one of which you will be reading now! You can access my other blog here. Overall, I have really enjoyed my work experience at the British Library because it has been very interesting and I have had a great insight into the world of work. It has also made me realise what a fabulous place the British Library is as it is a lovely place to not only work, but to study and to socialise too. I would like to take this opportunity to thank everyone who has helped to provide me with a unique experience which I will forever remember, especially Mahendra who has helped me a lot along my way with many different things.
Until the next time,
Saying my last farewells to the Library (for now) on the 8/7/16

Ruby