A Calendar Page for July
For a further discussion of medieval calendars, as well as the Isabella Breviary itself, please see the post for January.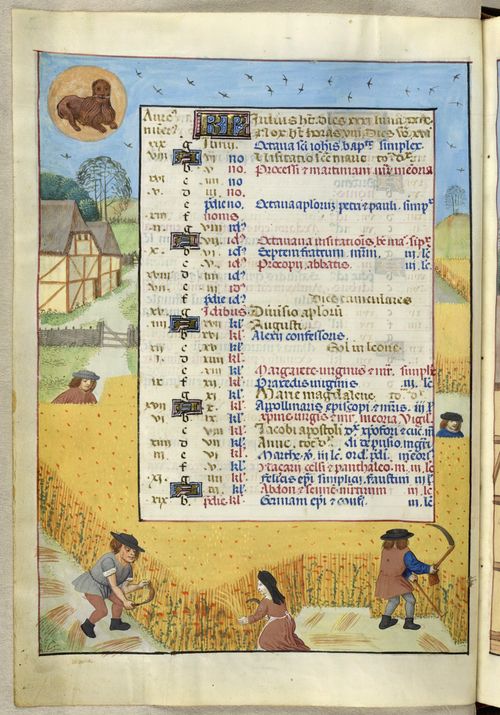 Additional 18851, f. 4v: calendar page for July
This calendar page, for July, features another unusual version of a traditional figure; the zodiac sign for Leo is depicted as a lion with prominent white whiskers and an unlikely mane.  Beneath him, the work of the harvest continues, with peasants labouring and cutting grain with their sickles.