01 September 2011
A Calendar Page for September
For a further discussion of medieval calendars, as well as the Isabella Breviary itself, please see the post for January.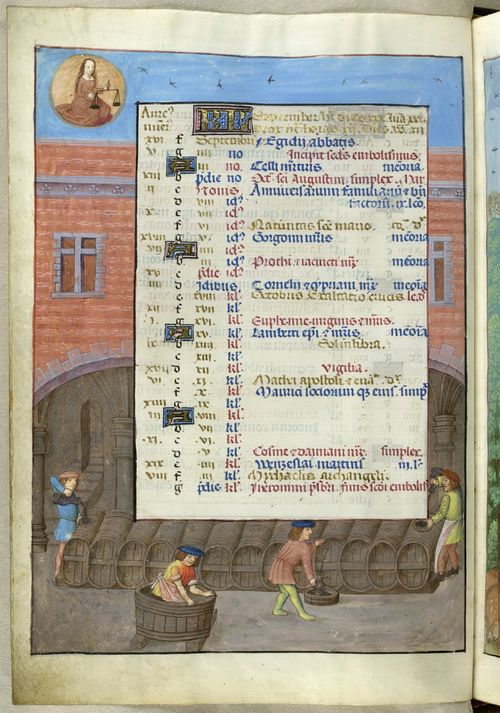 Additional 18851, f. 5v: calendar page for September
This calendar page, for the month of September, depicts the zodiac sign for Libra as a young woman holding a set of scales.  The scene below shows the preparations for wine-making, with workers in a stone and timber building pouring wine into vats and treading grapes.