01 October 2011
A Calendar Page for October
For a further discussion of medieval calendars, as well as the Isabella Breviary itself, please see the post for January.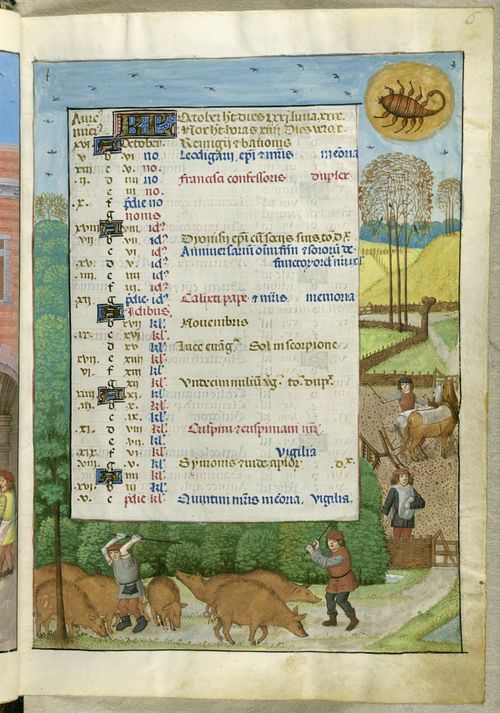 Additional 18851, f. 6: calendar page for October
This calendar page for October includes the zodiac sign for Scorpio (the Scorpion) in the upper right section of the folio.  The scene below combines two of the traditional labours for this time of the year, against an autumn landscape.  At the right, two men and a team of horses are plowing and sowing a field, while below, two other men are fattening hogs for winter by knocking acorns from oak trees.