14 November 2011
The Royal Opening
We are thrilled to announce that the British Library's exhibition, Royal Manuscripts: The Genius of Illumination, is now open to the public!
On the night of 10 November, Her Majesty the Queen, accompanied by the Duke of Edinburgh, received a special curator-led tour of the gallery before officially opening the exhibition.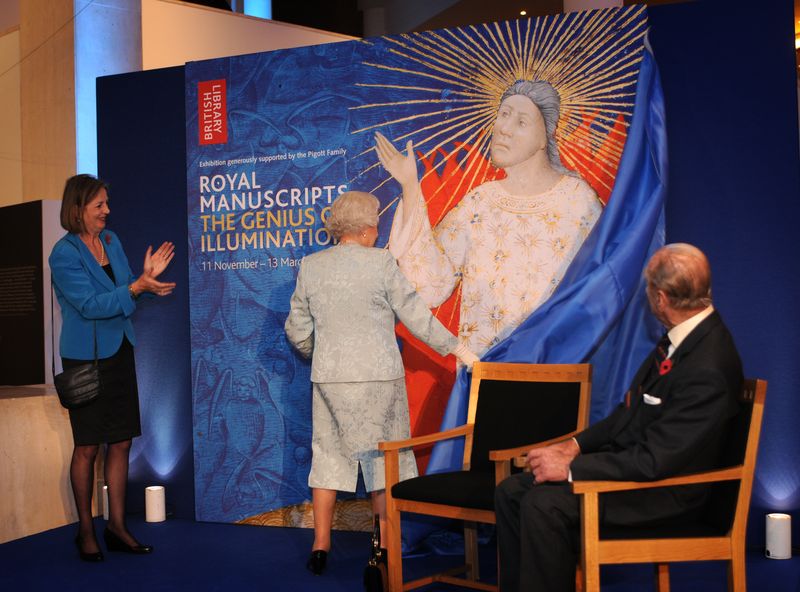 The Queen unveiling the exhibition as Prince Philip and Baroness Tessa Blackstone, British Library Chairman, look on.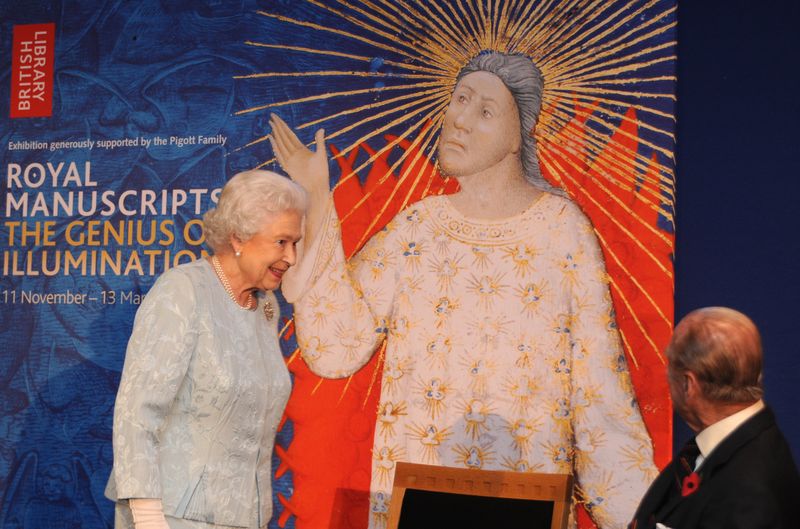 The Queen, having just opened the exhibition.

During her tour of the exhibition, the Queen was shown a prayerbook known as 'The Hours of Elizabeth the Queen' (so named because Elizabeth of York, wife of Henry VII, inscribed her name in the book as 'Elisabeth the quene'), and she lingered over the personal Psalter of Henry VIII.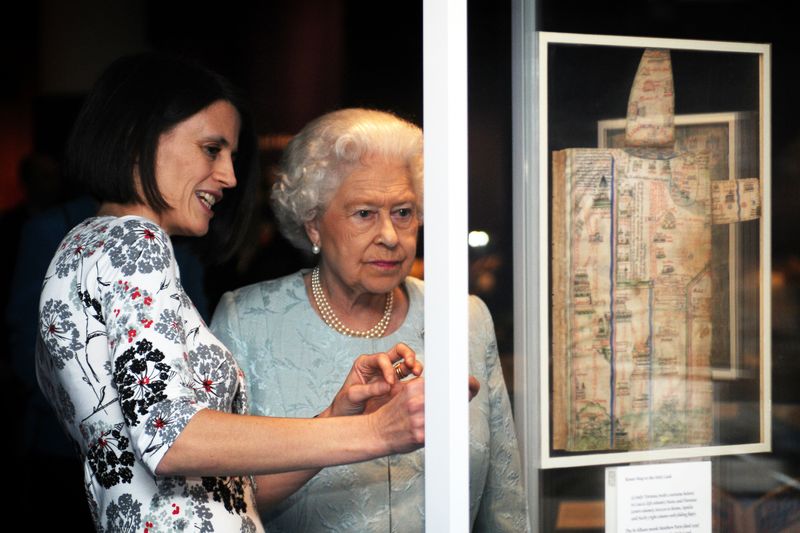 The Queen also saw the itinerary from London to the Holy Land made by Matthew Paris. Here Dr Claire Breay, Lead Curator, Medieval and Earlier Manuscripts, shows the Queen part of this itinerary.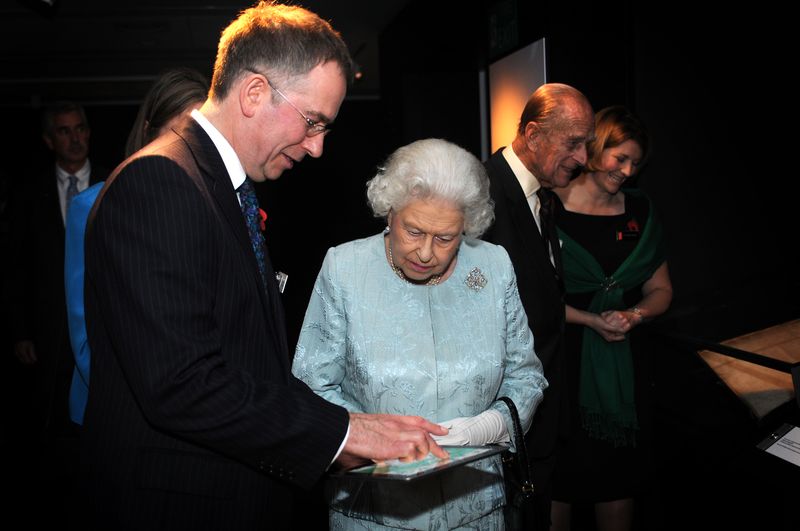 Dr Scot McKendrick, Head of History and Classics and lead curator of the exhibition, shows the Queen the Royal app.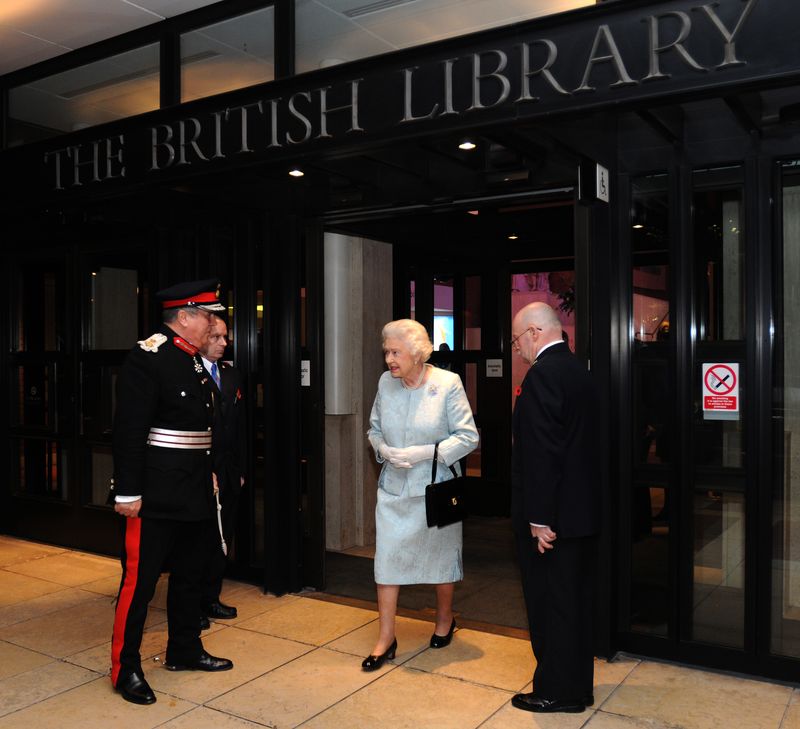 The Queen departs the British Library after having opened the exhibition.
The opening was a great success and we are delighted with press coverage of the exhibition so far. The Spectator credits the British Library with 'shining light on a dimly lit world' and praises the exhibition as a 'captivating visual show.' The Arts Desk remarks that 'the exhibition is breathtaking in scope and scale, with manuscripts seeming to stretch away into infinity.' A review on Spoonfed sums the exhibition up as 'rich, beautiful, engaging and intellectually complex...a rare treat indeed.' In his review of the exhibition in Times Higher Education, Dr Paul Binski remarks, 'That books are often magnificent objects is being demonstrated brilliantly at the British Library.'
For those interested in learning more, the Guardian and the International Business Times provide vivid overviews of the exhibition and the range of manuscripts within it, and BBC News presents a slideshow coupling images from the exhibition with commentary by lead curator, Dr Scot McKendrick. In an article titled 'Exhibition in focus: Royal Manuscripts, British Library', Dr McKendrick shares his insights into the exhibition in the Daily Telegraph. The video below provides a 'behind the scenes' look at the planning, design and building of the exhibition.
Tickets for the exhibition can now be purchased online and at our Box Office.
- Royal project team