18 January 2012
Athelstan Psalter online
The British Library has the world's largest holdings of Anglo-Saxon manuscripts. Images of one of these early books, the Athelstan Psalter, have now been added to Digitised Manuscripts, to join those already available of the Lindisfarne Gospels and Old English Hexateuch. (See our post Anglo-Saxon treasures online.)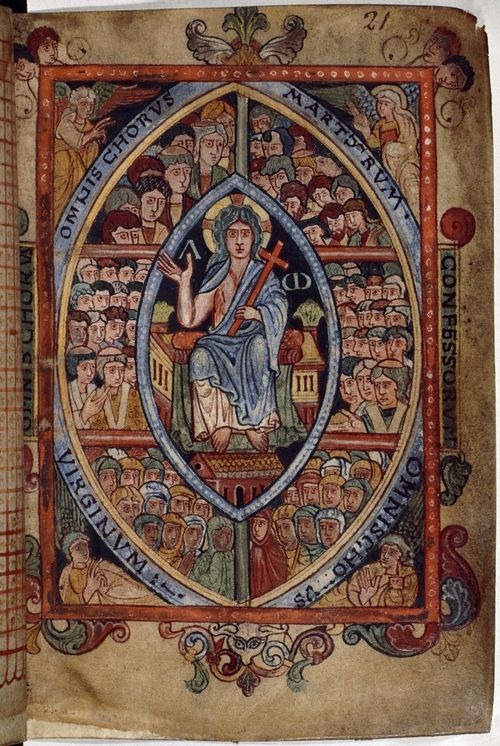 London, British Library, MS Cotton Galba A XVIII, f. 21r
The so-called Athelstan Psalter has an intriguing history. Written in North-East Francia in the 9th century, it had been taken to England by the 10th century, where it reputedly passed through the hands of Athelstan, king of Wessex and England (r. 924-939). At a much later stage, this Psalter was owned by Sir Robert Cotton (d. 1631), who added a frontispiece to the manuscript, formed of cuttings of the Breviary of Margaret of York, duchess of Burgundy, and what may have been a Book of Hours.
In October 1731, the Psalter suffered damage in a fire at Ashburnham House in Westminster, in which a handful of other manuscripts were completely destroyed. As you can see, the outer edges of its pages have been charred, and the parchment has warped in the heat of the fire.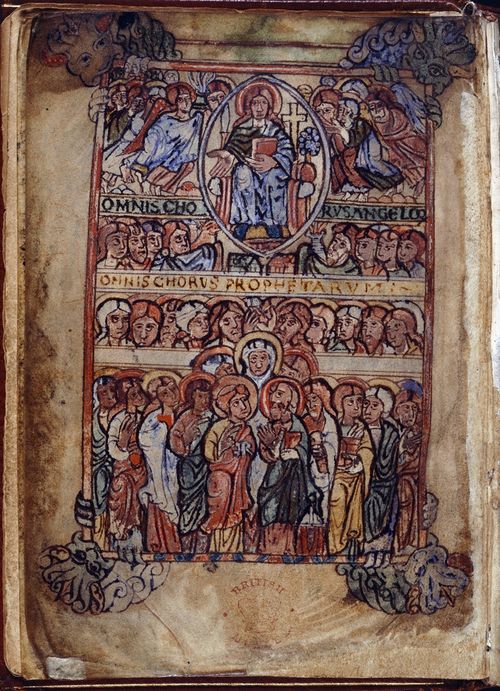 London, British Library, MS Cotton Galba A XVIII, f. 2v
The Athelstan Psalter (British Library MS Cotton Galba A XVIII) is on display in our exhibition Royal Manuscripts: The Genius of Illumination until 13 March 2012. Of course, it's only possible to have two pages visible to the public at any one time. Having the digital images available on Digitised Manuscripts means that, for the first time in its 1,200-year history, the Psalter's pages can now be viewed in their entirety without having to handle the fragile manuscript.
You can read more about the Athelstan Psalter in the catalogue which accompanies Royal Manuscripts: The Genius of Illumination. In his catalogue-entry, Professor Richard Gameson (University of Durham) analyses the evidence for the Psalter's association with King Athelstan, concluding that there are some signs to connect this manuscript with Winchester and with Athelstan's court.