28 January 2012
Cat and Mouse, and Hairy Elephants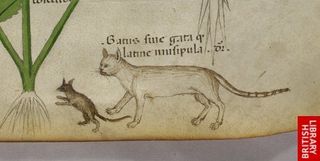 The British Library is a treasure trove of stunning manuscripts, not all of which are in our Royal exhibition. One of these books is an Italian herbal, made around the year 1440 (Sloane MS 4016), which contains this delightful image of a cat chasing a mouse. The manuscript is a luxurious production, and you may like to know that a full-colour facsimile of it is available.
Apart from numerous detailed botanical drawings, this herbal supplies many images of animals and of aspects of medieval life, a small selection of which can be seen below: (1) a man and a woman sitting on a bench (labelled 'De homine sive de muliere experimenta', illustrating the effects of an aphrodisiac); (2) an impressively hairy elephant; and (3) a man urinating into a pot (this is a medical manuscript, after all).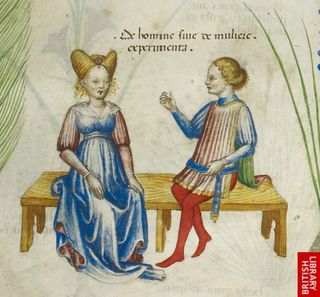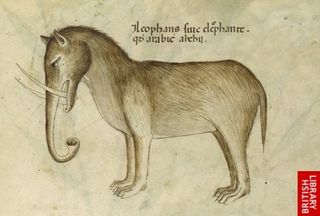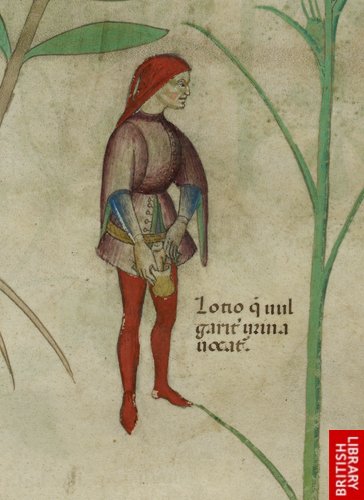 It's reassuring to know that little has changed in the past 500 years ...
You can now follow us on Twitter: @blmedieval