13 January 2012
Royal Manuscripts: The Making of an Exhibition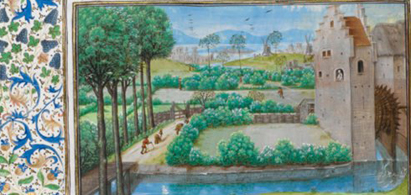 Have you ever wondered how we put together Royal Manuscripts: The Genius of Illumination? If so, please come along to the British Library Conference Centre on Friday, 20 January (13.00-14.00), when the curators of the exhibition, Scot McKendrick and Kathleen Doyle, will discuss their experiences of planning the exhibition.
Dr McKendrick can also been seen in this video, filmed before the exhibition opened.
The Making of an Exhibition is an informal presentation, offering a behind-the-scenes view of the practicalities of mounting a major exhibition. It should be of interest to everyone who is fascinated by this process.
Please note: this event is free and is not ticketed. Seats will be allocated on a first come, first served basis.
The British Library, 96 Euston Road, London NW1 2DB (nearest stations St Pancras, King's Cross and Euston: see this map)